One day after endorsing Donald Trump, House Speaker Paul Ryan disavowed the presumptive Republican presidential nominee's accusations of bias against the judge in the Trump University case because of his "Mexican heritage."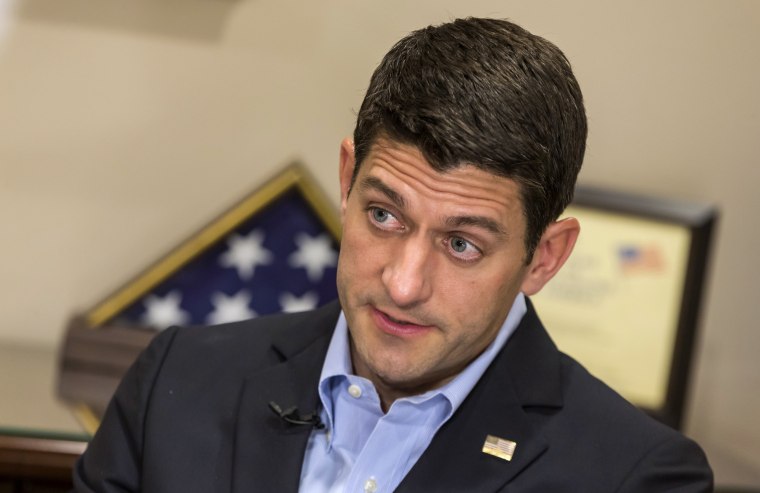 Ryan told WISN's "Up Front with Vicki McKenna" on Friday that the comment was "out of left field."
"It's reasoning I don't relate to. I completely disagree with the thinking behind that," Ryan said.
And in an interview with MSNBC's Andrea Mitchell on Friday, Senate Majority Leader Mitch McConnell said Trump should be doing more to unite Republicans. Though McConnell said he was unfamiliar with Trump's comments about the judge, he called the real estate mogul's attacks on New Mexico Gov. Susana Martinez "completely unfortunate and unnecessary."
"These attacks don't serve the candidate very well at this point," McConnell said.
In an interview with the Wall Street Journal, Trump said U.S. District Judge Gonzalo Curiel's "Mexican heritage" is a conflict in him presiding over the fraud case against Trump University. "I'm building a wall. It's an inherent conflict of interest," Trump said.
Curiel was born in Indiana to Mexican parents, while Martinez is one of the GOP's most high-profile female Latino leaders.
Ryan's Trump endorsement came nearly one month after the highest ranking Republican in Congress said he was not yet ready to support Trump. The two met in person and spoke on the phone since then, but Ryan's announcement Thursday in Wisconsin's Janesville Gazette came as a surprise even to Trump.
Ryan said in the piece it was "not secret" the two have their differences and that he'll "continue to speak my mind," a point he reiterated in Friday's interview.
"He clearly says and does things I don't agree with, and I've had to speak up on time to time when that has occurred," Ryan said. "And I'll continue to do that if that's necessary. I hope it's not."