Sen. Pat Toomey again refused to say whether he would vote for Donald Trump, making him the only vulnerable Republican senator to keep his constituents in the dark on where he stands on the issue.
"I don't think my constituents care that much how one person is going to vote," Toomey said in response to the third ask by the moderator at Monday night's Pennsylvania Senate debate.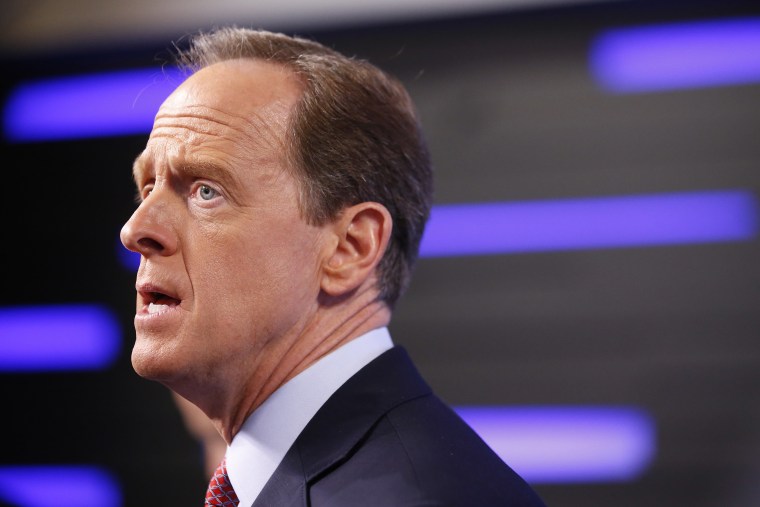 "They're gonna make their own decision, all across the commonwealth, about who they're going to support and who they're not going to support," Toomey added. "I think they care much more about whether I've got policies that are gonna help grow this economy, whether I've got policies that are gonna help keep us safe, and that's the contrast on which they'll make their decision."
His refusal to clarify his stance on the GOP nominee extends a long line of delicately-worded statements in which Toomey has sought to avoid alienating Republican voters and moderates by keeping Trump at arms' length.
Related: Toomey, Rubio Dispute Trump 'Rigged' Election Claims
He first weighed in on Trump in a May editorial in which he said he was "inclined to support the GOP nominee" but "Trump is different from previous nominees."
Over the course of the campaign, Toomey has parsed the difference between "endorsing" and "supporting" Trump, ruling out the former while leaving the door open to the latter.
Last week, during the first Pennsylvania Senate debate, Toomey again refused to say whether he'd support Trump, despite being asked, again, three times by the moderator.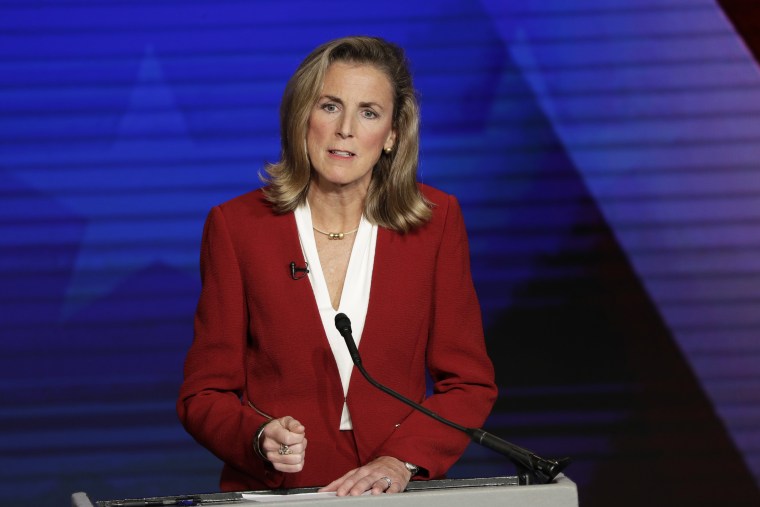 Toomey is locked in a fierce fight with Democrat Katie McGinty for his seat in a race that's a top target for Democrats as they seek to regain control of the Senate.
Most polls of the race have given Toomey just a slight, single-digit lead, indicating he's thus far managed to outrun Trump, who trails Democrat Hillary Clinton by a slightly larger margin in the state.
Democrats believe hammering Toomey for his refusal to weigh in on Trump will help drive down his support with Republicans and turn off moderates.
McGinty seized on his dodge during Monday's night debate as evidence of a lack of "character" on Toomey's part with a soundbite ready-made for an attack ad — until Toomey cleverly cut her off midway.
"In politics, the definition of courage and character is doing what's right even if it costs you votes, and senator you have failed that test," McGinty said.