NARAL Pro-Choice America President Ilyse Hogue on Tuesday became the first woman to formally express interest in heading the Democratic National Committee, adding to a field of candidates that has filled out quickly after Democrats' stunning loss at the polls last week, despite the DNC election being months away.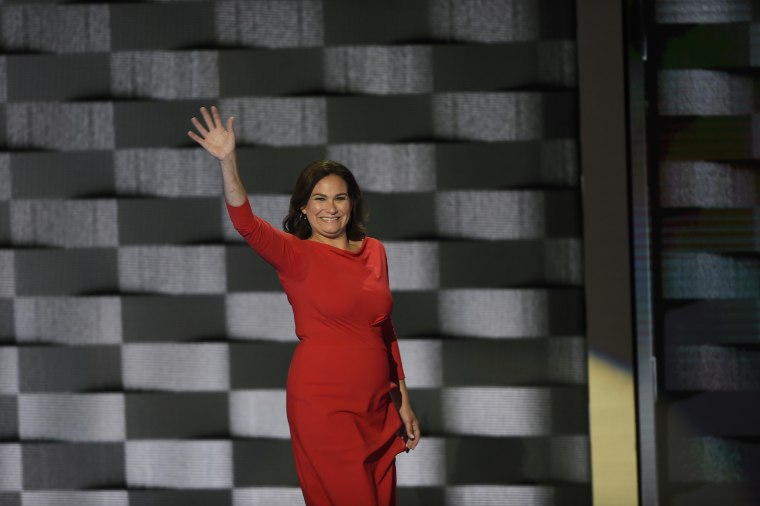 Hogue is well known in Washington progressive circles. After stints with MoveOn.org and in the environmental movement, she took the helm of NARAL, a pro-abortion rights group, in 2013. With a desire among many Democrats for a woman to head the party that nominated Hillary Clinton, some are looking to Hogue.
"In the last week many people within the Democratic Party at both the national and state level have approached Ilyse about running for chair of the party. She is listening and considering all her options," said spokesperson Kaylie Hanson Long.
Hogue last week warned Democrats against rushing into a decision on the next chair, even as early support consolidated around Rep. Keith Ellison, who formally announced his campaign yesterday.
"There are outstanding people already in this race, but there is too much on the line to not take the time we need as a party to have thoughtful conversations with all constituencies," Hanson Long added.
Related: Rep. Keith Ellison Enters Race for DNC Chair With Strong Support
Hogue, who supported Clinton in the presidential primary, recently wrote an op-ed in Cosmopolitan magazine about what women can do to protect reproductive rights under a Donald Trump presidency.
In addition to Ellison and Hogue, the field of potential candidates includes former DNC Chair Howard Dean, Labor Sec. Tom Perez, former Maryland Gov. Martin O'Malley, and South Carolina Democratic Party Chair Jaime Harrison.
Democratic National Committee members won't vote until early next year, so they are being advised to keep their powder dry until the field settles out as more candidates may enter.
No one clearly representing the centrist wing of the party has yet to throw their hat in the ring.