Former New York City mayor Rudy Giuliani says he's voting for Donald Trump when New York holds its Republican primary contest later this month.
"I support Trump. I'm gonna vote for Trump," Giuliani told the New York Post.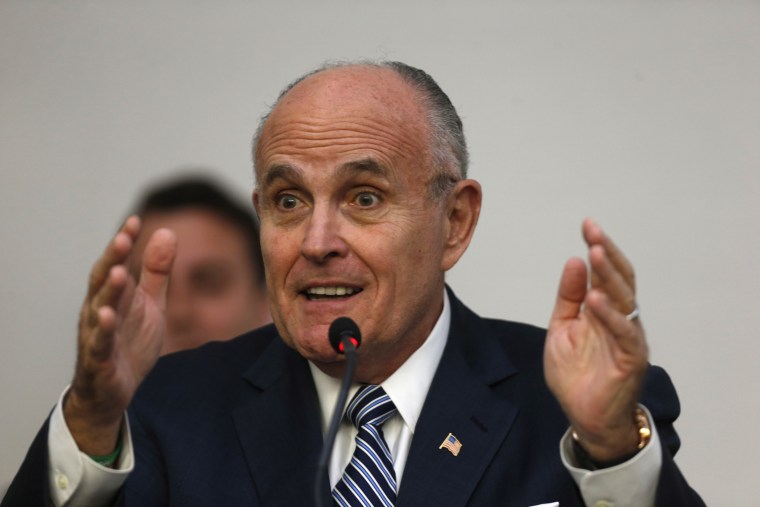 Giuliani, who ran for president unsuccessfully in 2008, had spoken favorably of Trump's candidacy earlier in the cycle, and the Washington Post reported in February that the former mayor has been informally advising the GOP frontrunner.
"It's an honor to have Rudy Giuliani supporting Mr. Trump in his campaign," campaign manager Corey Lewandowski said.
"Trump is a negotiator. He negotiates from a high bar to get people's attention. Threatening to withdraw from NATO will get a better deal with NATO," Giuliani said in the interview announcing his intention to support the real estate mogul.
Giuliani predicted that Trump could get "70 to 80" of the state's 95 delegates during New York's April 19 contest, giving him "a good shot" of reaching the 1,237 number needed to clinch the GOP nomination.
Earlier Thursday, the campaign of Republican rival Ted Cruz shot down reports that Cruz and Giuliani had scheduled a meeting for the day.