Supreme Court Justice Ruth Bader Ginsburg's recent criticisms of presumptive Republican presidential nominee Donald Trump have even some of her supporters wondering if she went too far.
Not surprisingly, Trump thinks so. He said in a tweet early Wednesday that Ginsburg "has embarrassed all by making very dumb political statements about me," and called on her to resign.
Some experts in legal ethics are raising their eyebrows, too.
"In the unlikely and horrifying event of Bush-v.-Gore-like election litigation, I do not see how Justice Ginsburg could refuse to recuse after these sorts of comments," said Jonathan Adler, a law professor at Case Western Reserve University School of Law.
In an editorial published Wednesday, the New York Times said "Justice Ruth Bader Ginsburg needs to drop the political punditry and the name-calling."
John Hudak, a senior fellow of governance studies at The Brookings Institution, called Ginsburg's remarks "extraordinarily unusual," noting "justices are political in their writings, in their opinions … But you never see a justice really engaging in the day to day politics."
Related: Ruth Bader Ginsburg Is Horrified By Possible Donald Trump Presidency
Ginsburg has become the court's most outspoken justice off the bench, and she often talks candidly about court decisions at the term's end. But her remarks about Trump have been surprisingly pointed.
Ginsburg has slammed Trump three times in the last week.
"He has no consistency about him," Ginsburg told CNN late Monday. "He says whatever comes into his head at the moment. He really has an ego. ... How has he gotten away with not turning over his tax returns? The press seems to be very gentle with him on that."
She told the New York Times in an interview published online Sunday, "I can't imagine what this place would be — I can't imagine what the country would be — with Donald Trump as our president…For the country, it could be four years. For the court, it could be — I don't even want to contemplate that." She told Times reporter Adam Liptak that it reminded her of something her husband, Martin, who died in 2010, would have said: "Now it's time for us to move to New Zealand."
When asked by Associated Press reporter Mark Sherman about a Trump victory, Ginsburg said: "I don't want to think about that possibility."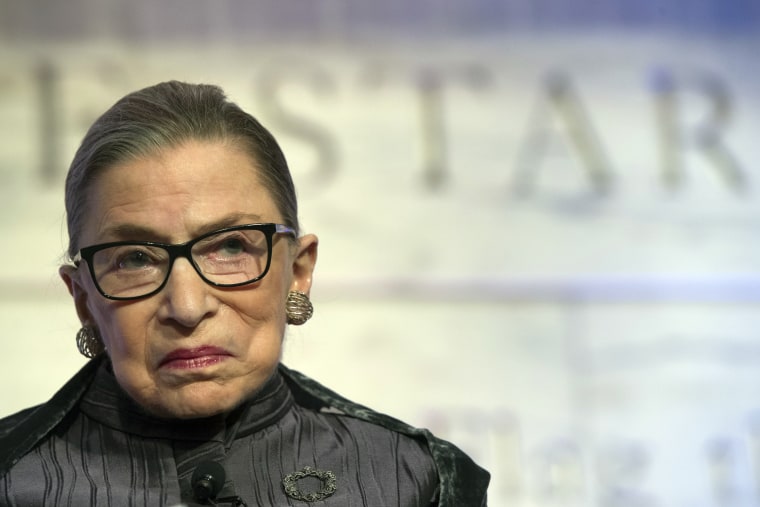 Trump himself called her remarks a disgrace on Tuesday, and said she should apologize to her colleagues.
"It only energizes my base even more," he told the New York Times, adding, "I would hope that she would get off the court as soon as possible."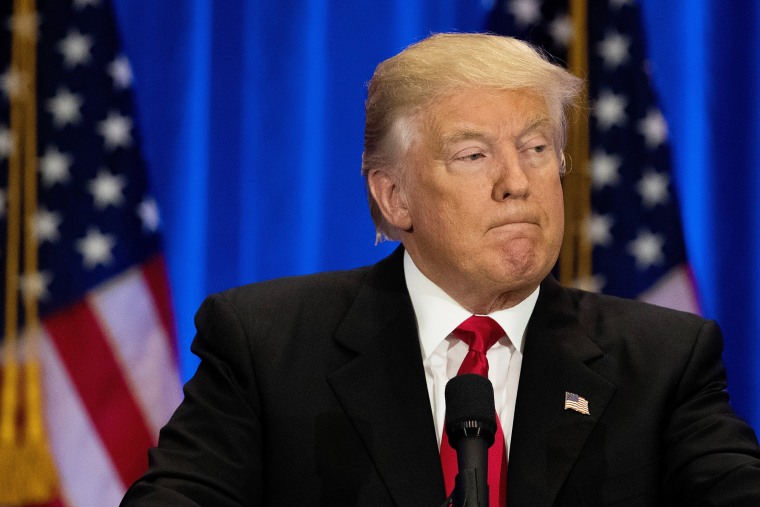 And he made it clear that he isn't happy about the Supreme Court justice's criticism.
"I think it's highly inappropriate that a United States Supreme Court judge gets involved in a political campaign, frankly," Trump told the Times. "I think it's a disgrace to the court and I think she should apologize to the court. I couldn't believe it when I saw it."
Mitch McConnell, the Senate's Republican leader, also condemned the statements.
"It seems to me that it is totally inappropriate for a member of the Supreme Court to be weighing in on an American election," he said in a statement. "It raises the level of skepticism that the American people have from time to time about just how objective the Supreme Court is."
Rules for lower court federal judges say they should not support or oppose political candidates, and many legal experts say that should apply to Supreme Court justices, too.
"I clerked on a federal appellate court in an election year, and the judge for which I clerked would not even attend a post-election party due to the appearance such conduct would give," Adler said.
But according to Hudak, the Brookings fellow, the argument that Ginsburg's remarks somehow undermine the integrity of the Supreme Court is an overstatement. "It's no secret she's a liberal. It's no secret she would oppose a Donald Trump candidacy personally as a voter. That it would change the way she's going to vote as a Supreme Court justice is a bit far-fetched."
For now, there has been no further criticism from Justice Ginsburg, who is so far unapologetic, and soon off on a planned trip overseas — though not to New Zealand, where the justice joked about moving in the event of a Trump victory.
However, her remark got the attention of the New Zealand Herald.
"Kiwis responded positively, saying the country would welcome her if she really wanted to move here, and migrants to New Zealand pointed out that it was a great destination to move to, not just when times are bad elsewhere," the newspaper reported Tuesday.