One in four Democratic primary voters casting votes on Super Tuesday was black, and that group made a huge difference in fortifying Hillary Clinton's wins over Bernie Sanders in nine states where NBC News Exit Polls were conducted.
Across these Super Tuesday contests, about eight in 10 blacks — including both women and men — voted for Clinton over Sanders in the Democratic primaries.
Clinton's support among black voters was highest among those 60 and older — 92 percent. And while she won a 61 percent majority of black voters younger than 30, Sanders made inroads with these younger voters overall, getting about four in 10 of their votes. He also won a solid majority of young white voters.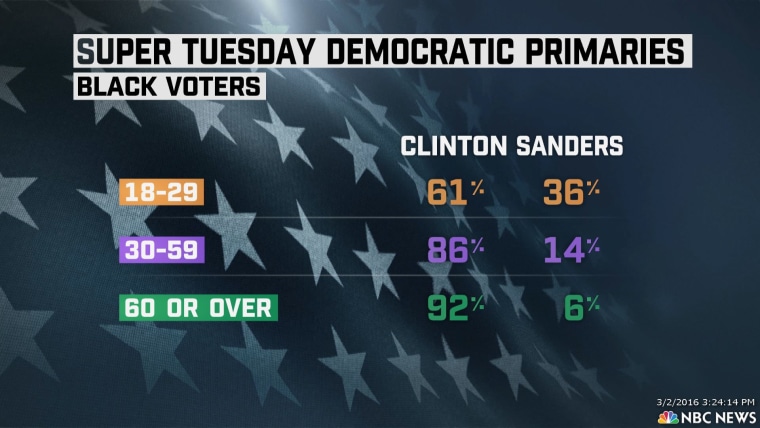 Among black Democrats in six Super Tuesday states where they were surveyed about race relations, about half believe race relations have gotten worse. And almost as many, 48 percent, indicated they only trust Hillary Clinton to handle race relations.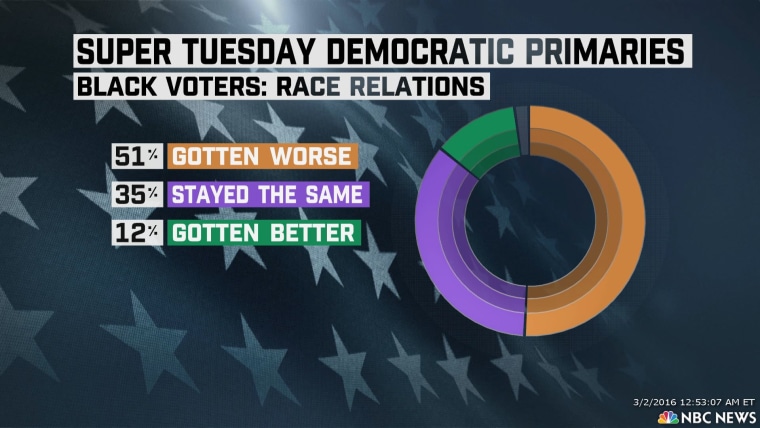 Hispanics Also Contributed to Clinton's Success
The NBC News Exit Polls also show that Clinton won among Hispanics voting in Super Tuesday's Democratic primaries by a two-to-one margin. But Hispanics were a very small share of the Democratic primary electorate today — less than 10 percent — in every state except Texas, where they were about a third of voters. Overall, Hispanics represented about one in 10 Democrats voting in Super Tuesday states covered by the NBC News Exit Polls and fully two-thirds of them voted for Clinton.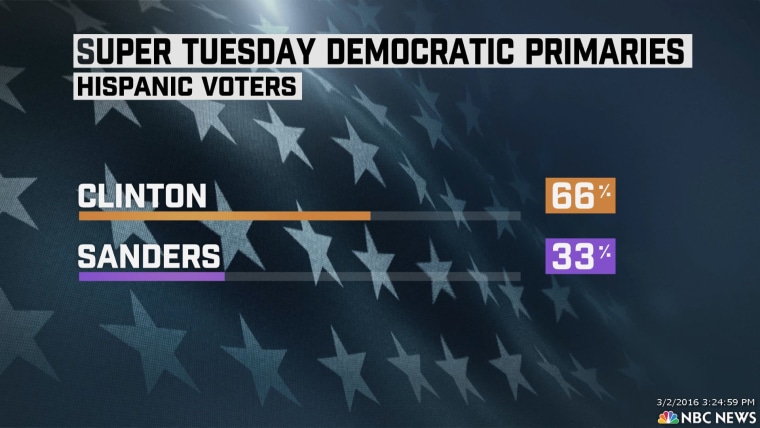 This story has been updated with final exit polling data.