For the past 10 months, Justin Sullivan has followed Hillary Clinton's campaign for the White House as a photographer for Getty Images. Instagram users, meanwhile, have followed Sullivan for a daily peek behind the scenes.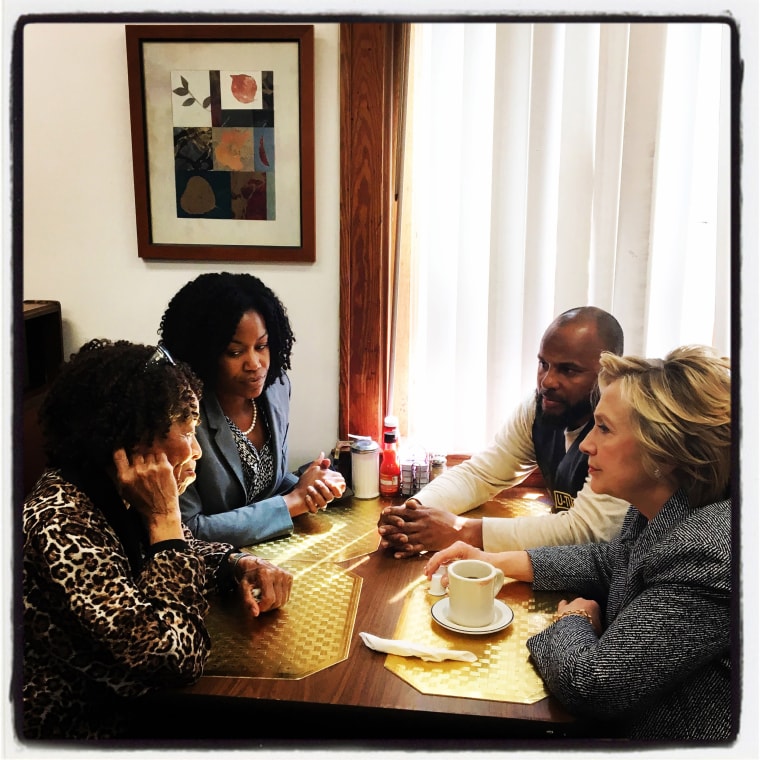 Sullivan has witnessed moments big and small throughout Clinton's journey, from routine meet-and-greets to major historical moments, including when Clinton became the first woman presidential candidate to lead a major party ticket this summer in Philadelphia. A search of his work from the past few months shows more than 4,000 campaign-related images.
But the collection Sullivan has posted to Instagram offers a different angle. Taken with his phone, he captures lighthearted details like a Clinton-themed manicure of an ardent supporter in California that would rarely find a home amid his daily news coverage.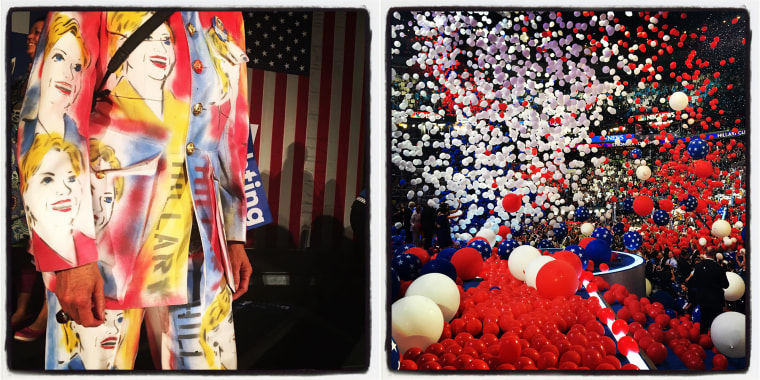 With the end of the election in sight, Sullivan says the feeling is bittersweet. His schedule mimics the candidate's, and days off are rare. He hasn't taken a break since the last presidential debate.
"On one hand you're happy that it is over and you'll have your normal life back," Sullivan told NBC News. "But at the same time, the excitement of being on the road and being part of the crazy traveling circus is difficult to give up."
Follow @sullyfoto on Instagram for a look inside the Clinton campaign's last days leading up to the election.