It wasn't always politics between Donald Trump and Bill Clinton.
Despite the heated rhetoric between the Republican presidential nominee and the Clintons on the campaign trail, newly released archive photos suggest Trump and the former president were once comfortable palling around.
The Clinton Presidential Library made nearly two dozen photos public Friday in response to a Freedom of Information Act request by POLITICO. They show Trump and Bill Clinton shaking hands at Trump Tower in New York and also hanging at the U.S. Open on Sept. 8, 2000.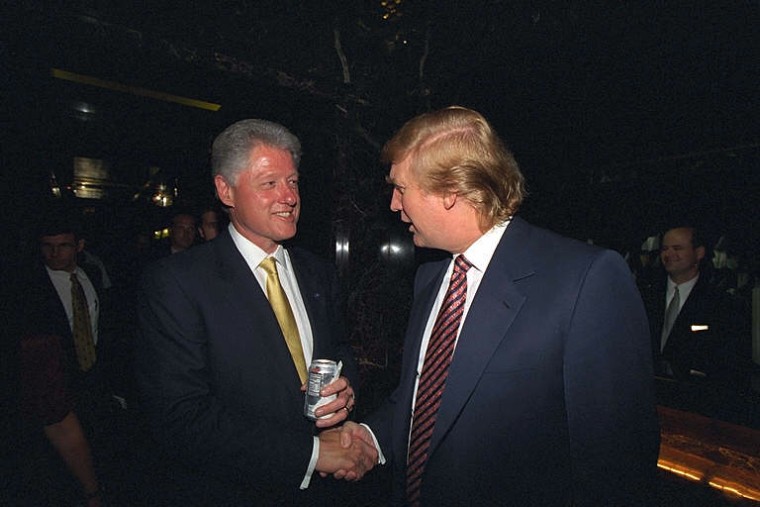 Trump was joined at the tennis tournament with his then-girlfriend, Melania Knauss, and an unnamed woman wearing a Playboy bunny T-shirt. In one picture, Melania and Bill Clinton shake hands.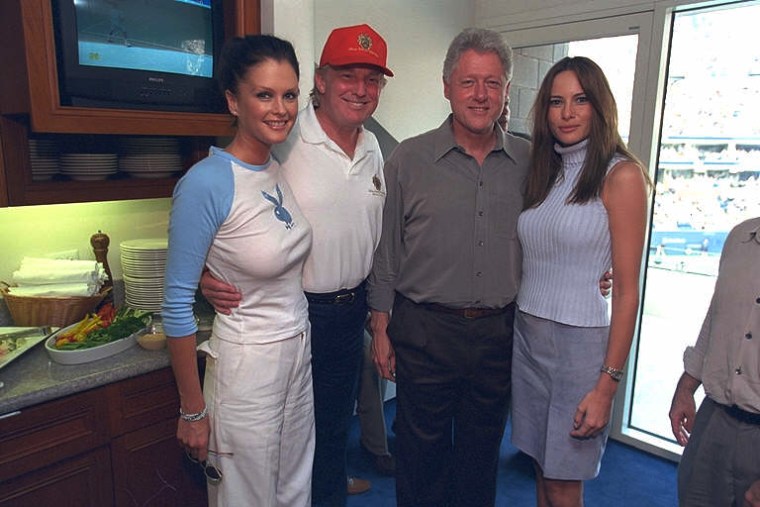 In another, Trump appears to be jokingly pointing at Clinton.
Both Hillary and Bill Clinton toasted Trump's marriage to Melania in Palm Beach, Florida, in 2005, although Hillary Clinton has previously said she didn't know him that well.
Her husband, however, said in a May 2012 interview with CNN that he enjoyed golfing with Trump.
Trump donated about $100,000 to the Clinton Foundation through his own foundation, according to PolitiFact, and made donations, along with his son, Donald Jr., to Clinton while she was a New York senator.
But Trump and the Clintons' relationship has turned increasingly hostile since their respective runs for the presidency, with Trump personally attacking the pair, saying Bill's past sexual misconducts show he has a pattern of "abuse of women," while their foundation is akin to a "criminal enterprise."
Bill Clinton, who has been stumping for his wife's White House bid, has recently blasted Trump for his trip to Mexico last week and with his hard-line immigration stances.