ORLANDO, Florida — Donald Trump on Thursday said he'd be "fine" with American citizens accused of terrorism being tried in a military tribunal at Guantanamo Bay.
In an interview with the Miami Herald that covered Gitmo to Zika funding, Trump said, "I would say [Americans] could be tried there, that would be fine."
Trump has previously come out against closing Guantanamo, forcefully promising to keep it open at different points in the primary season.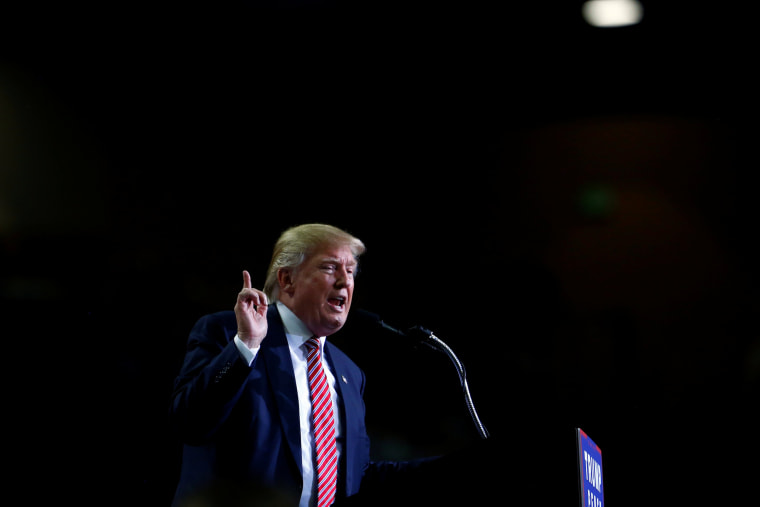 Breaking his previous silence on whether he thinks Congress should approve funding to fight the ongoing outbreak of the Zika virus, Trump told the Herald he would ask lawmakers to approve the funds.
"They're fighting for it, and hopefully that's going to be approved very soon."
He called the outbreak a "tough thing to stop," but waned optimistic, adding "they're spraying all over the place. I see it. And I think it'll be fine."
The GOP nominee has previously been vague on his thoughts about the Zika virus. Though he has campaigned in Florida multiple times over the past few weeks, Trump had only offered that he thinks Gov. Rick Scott "probably" already has "the Zika" under control and that he's doing a "fantastic job" handling it.
While Trump made no news at his Orlando evening rally, some of his supporters lashed out against the media.
"You should be ashamed of yourselves," one hissed for reasons that weren't exactly clear.
Moments earlier a campaign volunteer stationed outside the media pen instructed condescendingly "don't print any lies!"
As the rally ended, supporters approached the pen to shout at journalists and give middle fingers.
Meanwhile, off the stump, campaign sources pushed back on characterizations of an RNC/Trump campaign meeting as anything other than standard operating procedures. One source within the campaign told NBC News that the meeting, first reported by Politico, was "nothing scary."
As opposed to an S.O.S. call from the campaign, the source said it was a review of their game plan for the next three months.