Donald Trump's campaign announced a split Saturday with the chairman of the Republican party in the key battleground state of Ohio.
The GOP presidential nominee's Ohio campaign director said the break was a result of what Trump himself considers Ohio Republican Party chairman Matt Borges' "duplicity."
"I spoke with Mr. Trump on Thursday and he is very disappointed in Matt's duplicity," Trump Ohio Director Bob Paduchik wrote in a letter to members of the state GOP central committee, which elects the chairman.
"Mr. Trump told me, 'This is why people have lost faith in the establishment and party leaders.' I have to agree with him. Too often some leaders of our party have been quick to bail on candidates and principles —it's why our nation is on the wrong track," Paduchik wrote.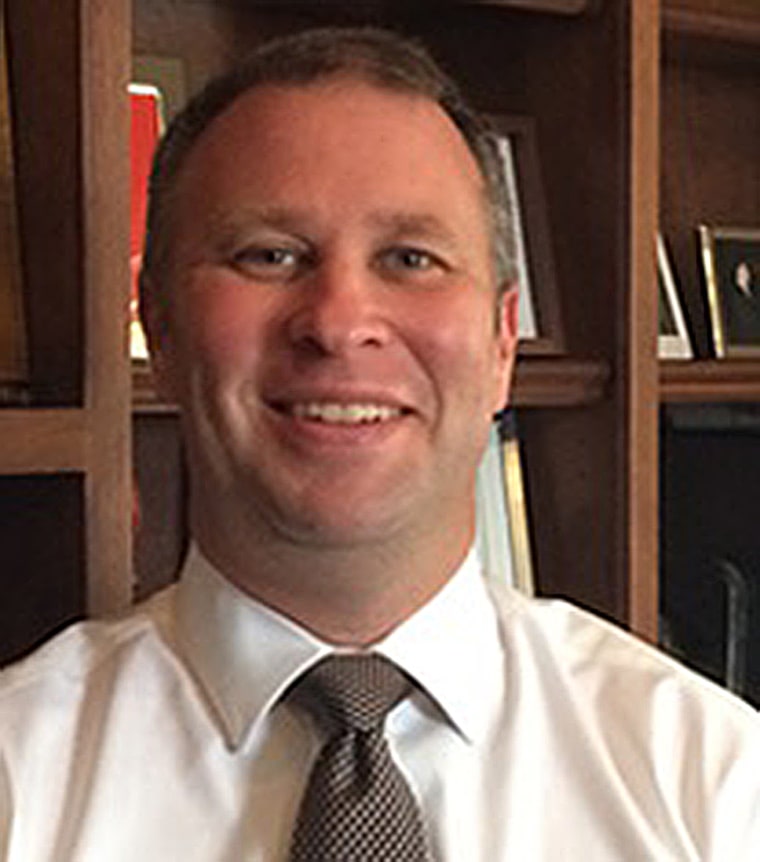 The letter was distributed with a packet of clips from interviews Borges conducted this week, some in which the chairman questioned whether he could continue to support the nominee.
Paduchik goes on to accuse Borges of having "conducted a self-promotional media tour with state and national outlets to criticize our party's nominee," and alleges the chairman "has been promoting himself for an all but declared campaign for Republican National Committee Chairman."
Related: Trump Challenges Hillary Clinton to 'Take a Drug Test' Before Final Debate
"For the record, Chairman Borges has routinely exaggerated his relationship with the candidate and the campaign. Chairman Borges does not represent or speak for the candidate and he no longer has any affiliation with the Trump-Pence campaign," Paduchik wrote.
Borges largely ignored Paduchik's attacks, dismissing the claims in the letter in a statement.
"I won't let a staffer's ego get in the way of us doing all we can to win elections up and down the ballot this year," he said.
The decision upends the Trump campaign operation in one of the few key swing states where Trump appears to still have a shot at winning.
Most recent polling in the state has shown a tied or single-digit race, including an NBC News/Wall Street Journal survey conducted this week after the release of a 2005 video in which Trump spoke in lewd terms about groping women against their will.
That prompted a number of prominent Ohio Republicans, including Sen. Rob Portman, to withdraw their support for the GOP nominee — and it's what caused Borges to publicly question his own support.
Tensions between the state party and the Trump campaign have been simmering for some time.
In August, the RNC moved a newly-hired Ohio Republican Party communications director to Pennsylvania after he reportedly clashed with Paduchik. Borges is publicly very close with Ohio Gov. John Kasich, and is indeed widely rumored in Ohio to be considering a run for Republican National Committee chair in the near future.
And Trump's public feud with Kasich, which turned off many establishment-minded Republicans in the state, still simmers. Both Trump and Kasich allies say the governor's political operation is at best sitting the race out — and at worst, quietly sabotaging the Trump campaign.
One Trump loyalist described it as "the quiet conversations with county party chairmen saying, you don't have to help, you don't have to put your donors on it."
A top adviser on Kasich's presidential campaign insisted the governor's network wasn't "actively telling people to not do anything" for Trump.
"We made it pretty clear we're not gonna be rolling any marbles" under the Trump campaign's feet, the adviser said.
But they acknowledged: "We haven't engaged with them at all? Fine, that's certainly true."