Presidential candidate Donald Trump set off another political firestorm Friday after implying that President George W. Bush was to blame for the Sept. 11, 2001, attacks, drawing the ire of his Republican rivals.
""When you talk about George Bush, I mean, say what you want, the World Trade Center came down during his time," Trump said in an interview with Bloomberg TV.
The comment reignited a long-standing Twitter feud with the 43rd president's brother Jeb Bush, who called Trump "pathetic."
"We were attacked & my brother kept us safe," Jeb Bush tweeted. Earlier in the day, he had criticized Trump on Twitter for failing to give specifics about his presidential platform.
Related: Bush Defends Brother Against Donald Trump's 9/11 Charges
"No @JebBush, you're pathetic for saying nothing happened during your brother's term when the World Trade Center was attacked and came down," Trump fired back.
The two candidates frequently spar. Last month, Bush said of Trump, ""I think I'm the number one beneficiary of the Donald's insults."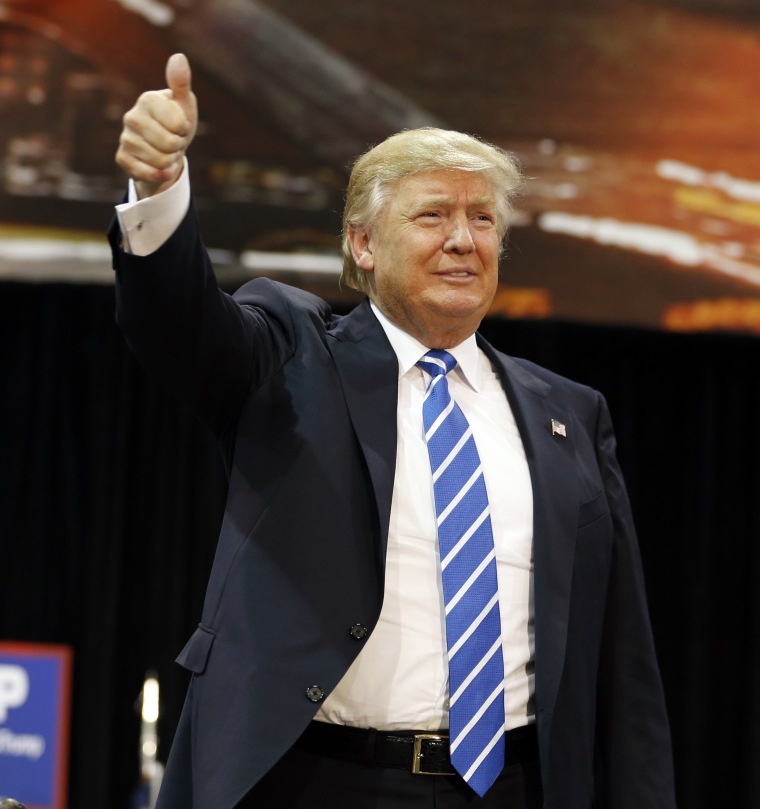 Later Friday, fellow 2016 contender Ben Carson also weighed in during a campaign stop in Old Town Alexandria, Virginia.
"I think it's ridiculous to suggest [Bush] was responsible for that," he said, but he gave the fiery billionaire the benefit of the doubt, adding he'd be "surprised" if Trump was blaming Bush for the attacks that killed nearly 3,000 people.
Related: Ben Carson: 'Ridiculous' to Suggest Bush Bears Blame for 9/11
Bloomberg TV anchor Stephanie Ruhle challenged Trump during the interview, interjecting, "Hold on, you can't blame George Bush for that." But Trump maintained his position.
"He was president, OK? Don't blame him or don't blame him, but he was president. The World Trade Center came down during his reign," he responded.
This is far from the first time Trump has offered harsh words on the Bush presidency. Earlier this month, he called Bush a "disaster" in an interview with FOX News.