A lot of people call Tim Kaine boring, and he doesn't quibble with that.
But while the white male progressive senator from Virginia — now Hillary Clinton's Democratic running mate — is largely uncontroversial, he also plays against type in other ways.
Much of that has to do with his faith.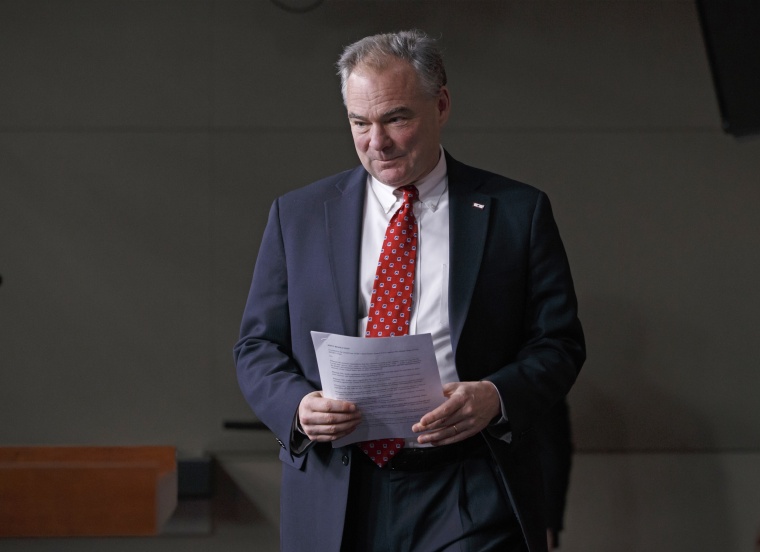 Raised Catholic and educated by Jesuits in Kansas City, Missouri, Kaine put off legal work after graduating from Harvard Law School to do missionary work in Honduras, where he became fluent in Spanish and caught the public-service bug — an experience he says renewed his commitment to the poor and his opposition to abortion and the death penalty.
But those are his personal views, he says, and they don't necessarily jibe with the political.
Related: Tim Kaine: A Traditional VP Choice for Clinton in an Unconventional Year
As a young lawyer, he defended a death row inmate, while as Virginia governor he oversaw several executions, saying his moral opposition didn't supersede state law.
At the same time, he has supported abortion rights, saying government should not be telling women whether or not they can end a pregnancy.
His Spanish still comes in handy: In 2013, he became the first senator to deliver a full speech in Spanish on the chamber floor. He spoke in Spanish to a roaring Miami crowd Saturday after being introduced officially for the first time as Clinton's running mte.
Related: Fast Facts: Who Is Tim Kaine?
After returning from Honduras, and meeting his wife, Anne Holton, Kaine moved to Richmond, Virginia, where they joined St. Elizabeth Catholic Church, a small, mostly black congregation in a working-class section of the city.
They were married there, and have remained parishioners at St. Elizabeth's throughout his political career. He still sings in the choir every so often.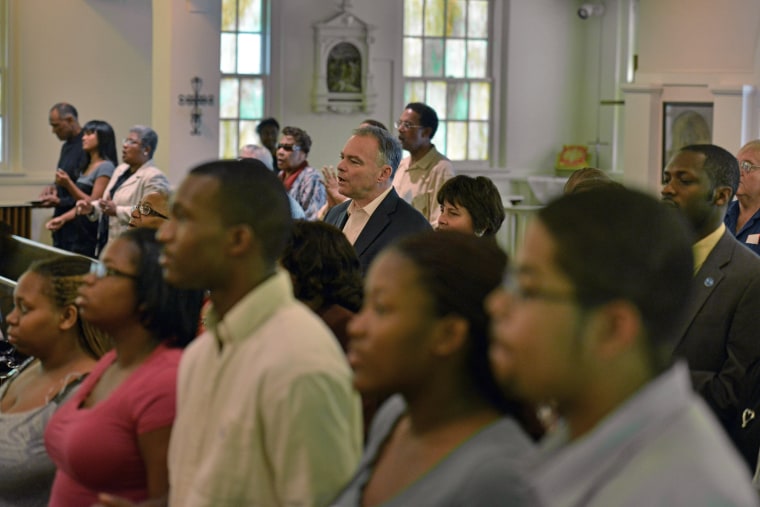 "He is a bridge-builder among races and communities and regardless of ZIP codes, where people are from or what education they have. He really helps build community," the church's pastor, the Rev. James Arsenault, told NPR.
His faith, along with his relationship with Holton — the daughter of a Virginia governor who integrated public schools, and who attended mostly black schools herself — led him to civil rights work, and ultimately into local politics. They enrolled their kids in locally integrated schools.
As he rose from city council to mayor to governor to senator, religious voters — and black voters — have remained a key to his success.