Now that Donald Trump has effectively clinched the Republican presidential nomination, speculation is brewing over who will join him on the Republican ticket.
Related: What Donald Trump Should Look For in a VP
"I'm a business person," the billionaire told CNBC on May 5. "And I've got that covered. But [in] the political world — although I've been in politics all my life in a different sense on the other side — I think having somebody that can get legislation though, and help me with that, would be good."
Trump said there is "probably a 40 percent chance" that he would choose one of his former rivals as his vice presidential running mate. Meanwhile, other political figures also responded to rumors that they could be feasible options.
Here are some of the remarks that potential vice presidential picks have made about the likelihood that Trump could select them to share his ticket.
Ohio Gov. John Kasich
Despite speculation that the businessman would choose the Ohio lawmaker, Trump said May 5 on CNBC that Kasich was "unlikely" to be his vice presidential pick.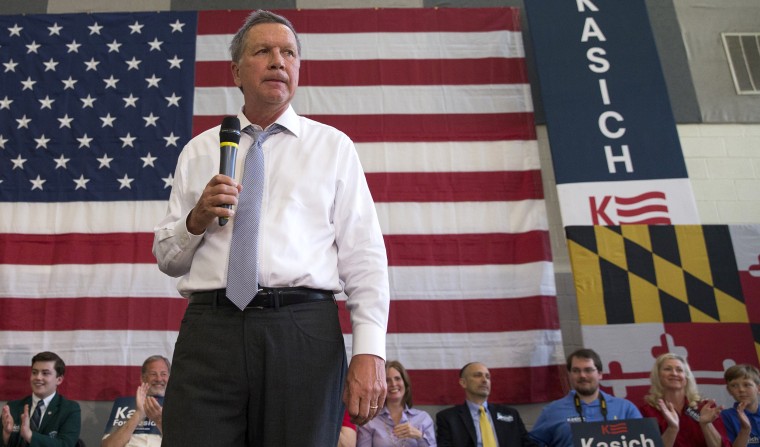 "I've had a good relationship with him and, you know, I really got along with him pretty well," Trump said. "I would say probably it's unlikely that it will be John. I'm not sure that John even wants it. But I think it is unlikely that it will be John. You know I do have a good view of him and I do have a good opinion of him, but I think it's probably unlikely."
Prior to Kasich suspending his campaign, his staff dismissed the notion of the governor taking the slot.
"Never," said Kasich spokesman Chris Schrimpf, told The New York Times. "No chance."
South Carolina Gov. Nikki Haley
Although a senior Trump campaign source told CNN on May 4 that Haley was an early favorite, Trump rejected the prospect on Fox News the next day.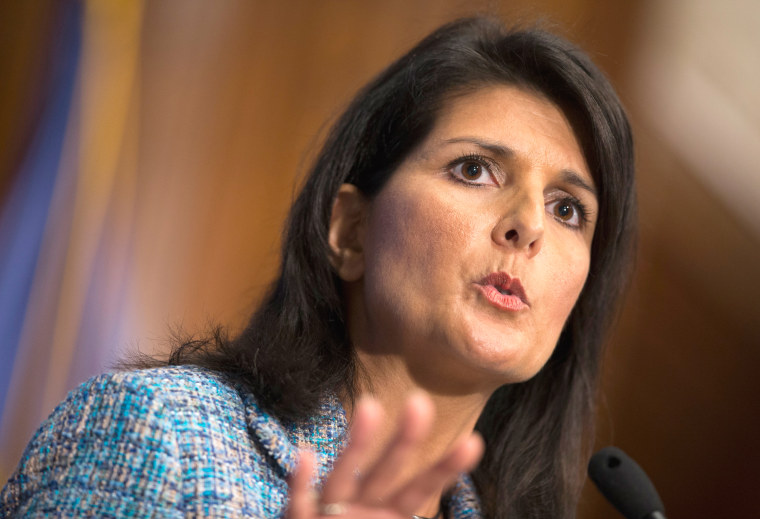 "No, not Nikki Haley," Trump said. "Nikki Haley, no. She wasn't under consideration."
Haley, who endorsed Florida Sen. Marco Rubio before shifting her support to Texas Sen. Ted Cruz, said she had no desire to be Trump's running mate. While Haley said that she would "support the Republican nominee for president" out of "great respect for the will of the people," she maintained that she was "not interested" and that her "plate is full."
New Mexico Gov. Susana Martinez
While Martinez's name has been repeatedly floated as a possible VP pick, the governor's staff told The Weekly Standard that she "isn't interested."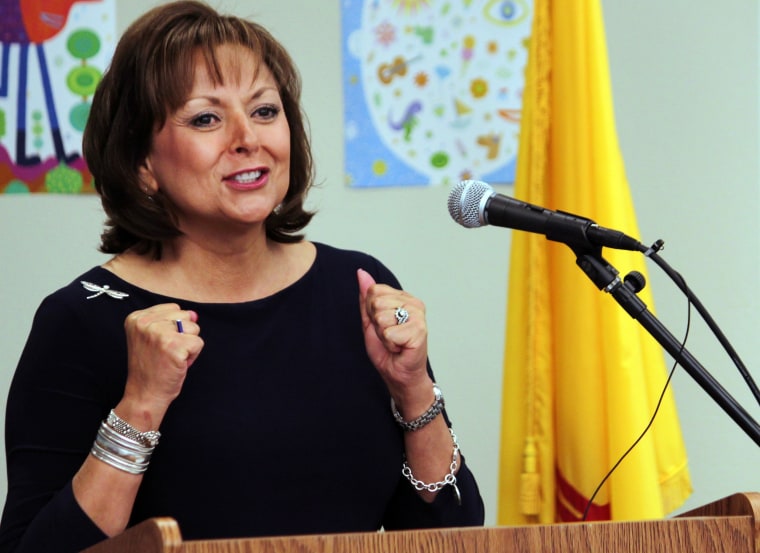 "The Governor has said repeatedly over the years that she isn't interested in serving as vice president," Martinez spokesman Chris Sanchez said. "She appreciates that such attention puts New Mexico in the spotlight, but she is fully committed to serving the people of our state."
The New Mexico lawmaker is seen as a choice who could help Trump bridge gaps with Latino voters.
Former Arizona Gov. Jan Brewer
The former Arizona governor said on May 8 that she would be "willing" to serve as Trump's vice president.
RELATED: Brewer Did Not Seek Re-election
"Of course, I would be," Brewer said on CNN. "I would be willing to serve in any capacity that I could be of help with Donald on. But that's a tremendous list of people to choose from. They're all very wonderful people, well-qualified."
Brewer also said that Trump should not be compelled to choose a woman for his running mate to help compensate for his deficit with female voters.
"I don't necessarily think that you need to pick a woman," she said. "This woman thing has gotten way out of control, I believe. And I think it's been driven by the left."​
Florida Gov. Rick Scott
Scott, whose position as governor of Florida could potentially help Trump in the swing state, told CNN that he would not accept the vice presidential slot if Trump offered it to him.
"I like my job," Scott said on May 4. "I worked hard to get this job. I'm going to stay in this job."
The Sunshine State governor then vowed to "do anything I can to make sure [Trump] wins."
Former House Speaker Newt Gingrich
Gingrich's name is often mentioned as a potential VP pick and the former House speaker lauded Trump for running "one of the most remarkable campaigns in American history." However, Gingrich told Fox News that he has not spoken to Trump about the position.
"He has not talked to me about it," he said on May 5. "I think he has a wide range of choices to look at. And I think that there are a number of very qualified people that would be very effective as vice presidential candidates."
Iowa Sen. Joni Ernst
The first-term Iowa senator responded on May 4 to rumors that she could be selected to be on the Trump ticket.
Related: Ernst Stumped for Rubio Campaign
"No one has reached out, so it's a hypothetical right now," Ernst told local reporters. "But I'm excited about focusing on what's important to Iowans."
She also insisted that it was time for Republicans to unite behind the presumptive nominee in spite of the discord that has rocked the party.
"Whoever our nominee is coming out of the GOP convention in July is who I am going to support," she said.
Former Texas Gov. Rick Perry
The two-time presidential contender is open to being Trump's running mate, according to CNN.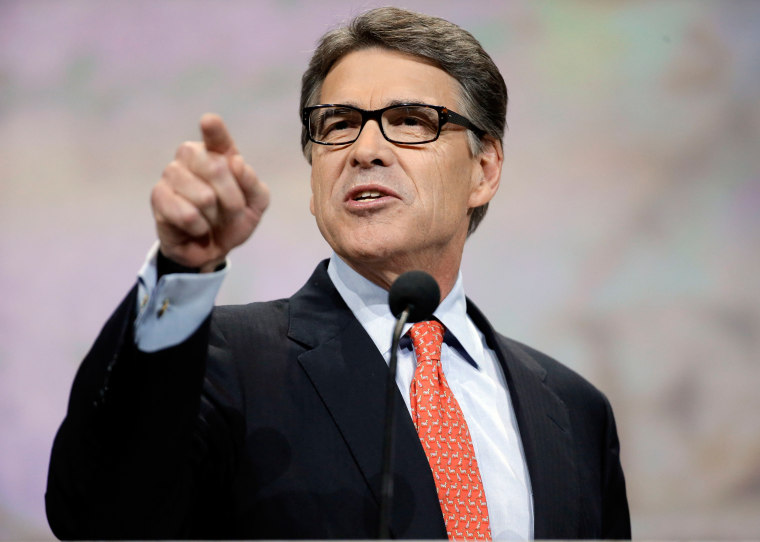 "I will be open to any way I can help," Perry told correspondent Dana Bash. "I'm not going to say no."
The Texan, who last year said Trump was a "cancer on conservatism," has changed his tune on Trump and promised not to run on a third-party ticket.
"I don't want do that," Perry reportedly told Bash. "I believe that Donald Trump should be our guy."
Dr. Ben Carson
The retired neurosurgeon has become the public face of the search process, according to The Wall Street Journal. However, the former candidate contended that he did not want to serve on the Republican ticket.
"I'm not interested in doing that for a number of reasons," Carson said in an interview that ran in part on May 5. "I don't want to be a distraction."
Former Alaska Gov. Sarah Palin
The 2008 Republican vice presidential candidate told CNN that she did not want to be a "burden" on the Trump campaign.
"I think I'm pretty much as vetted as anyone in the country could be vetted already," Palin said.
However, she maintained that she was unsure if she would be the right person for the job.
"I want to help and not hurt and I am such a realist that I realize there are a whole lot of people out there who would say, 'Anybody but Palin,'" she admitted. "I wouldn't want to be a burden on the ticket. And I recognize that in many, many eyes I would be that burden."
Wisconsin Gov. Scott Walker
Given Walker's position as the executive of a swing state, some have speculated that he could help Trump take the Wisconsin. However, a source close to the governor denied the prospect in The New York Times.
"Scott Walker has a visceral negative reaction to Trump's character," said Ed Goeas, a longtime adviser to the lawmaker.
Oklahoma Gov. Mary Fallin
Trump praised the idea of Fallin his running mate as "great" advice last month.
"I think you're going to see something different. I think what he will do is he won't go with the norm that you pick a battleground state and you pick somebody from that state or a rival candidate," South Carolina Lt. Gov. Andre Bauer, a Trump supporter, said on CNN on April 24. "I think he's going to say, 'Who can help me get the job done?' and I think he needs some balance, and I like Mary Fallin for that reason."
After the show, Trump tweeted, "@AndreBauer Great job and advice on @CNN @jaketapper Thank you!"