Every four years, summer brings with it a popular parlor-game among even the most casual political observers. Who will the presidential nominee(s) pick as their running mate?
Here's a look at the candidates Hillary Clinton could pick to be her second-in-command -- and who's in the top tier, in the hunt, or on the bubble.
---
TOP TIER: Sen. Tim Kaine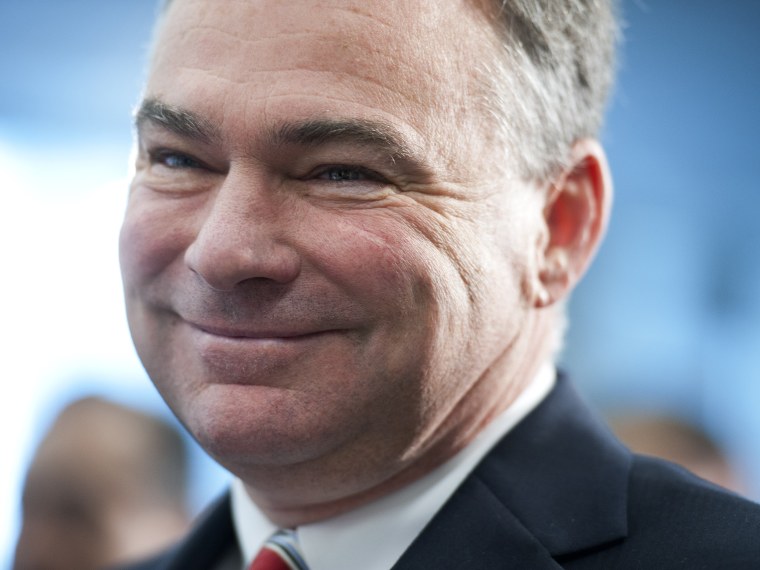 Current job: United States Senator from Virginia.
Reputation, in one sentence: Personable and pragmatic former governor with an extensive resume in a purple state.
Strengths: Experience as governor? Check. Foreign-policy knowledge as a senator? Yup. Represents an important battleground state? Yes. Tested in high-profile campaigns? Affirmative. A team player (former DNC chair, willing Senate candidate in '12)? You betcha. Speaks fluent Spanish? Yeah, that, too.
Weaknesses: He's more of an establishment politician than a Bernie Sanders/Elizabeth Warren-style progressive, so Sanders backers might not do cartwheels over a Kaine pick. There's also that "wandering eyebrow" from Kaine's State of the Union response in 2006.
---
TOP TIER: Sen. Sherrod Brown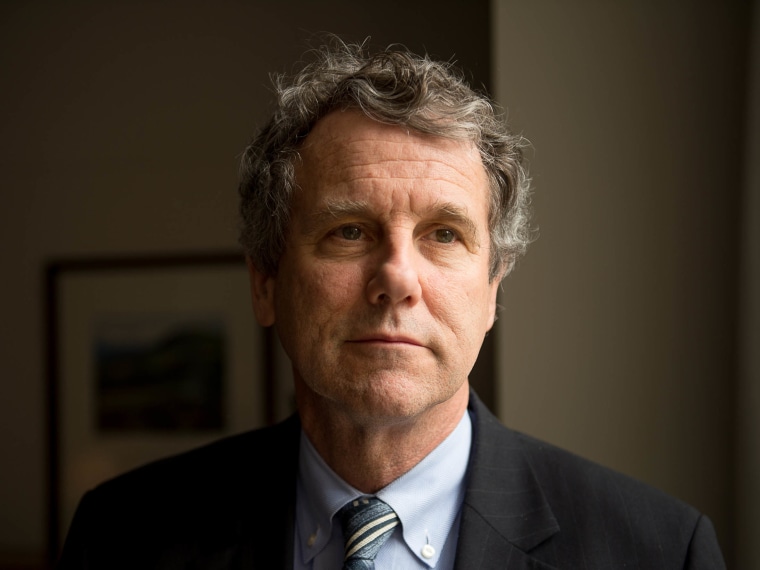 Current job: United States Senator from Ohio
Reputation, in one sentence: Progressive populist from a Rust Belt state
Strengths: Outside of Sanders and Warren, there might not be a better-known progressive in the Senate than Brown. And he's from battleground Ohio, having won two statewide elections in the Buckeye State.
Weaknesses: This could very well be a deal-breaker: If Brown is Clinton's VP pick and she wins the White House, Democrats would lose a Senate seat. Why? Because current Gov. John Kasich, a Republican, would get to appoint Brown's replacement. And that replacement would most likely be a Republican.
---
TOP TIER: Elizabeth Warren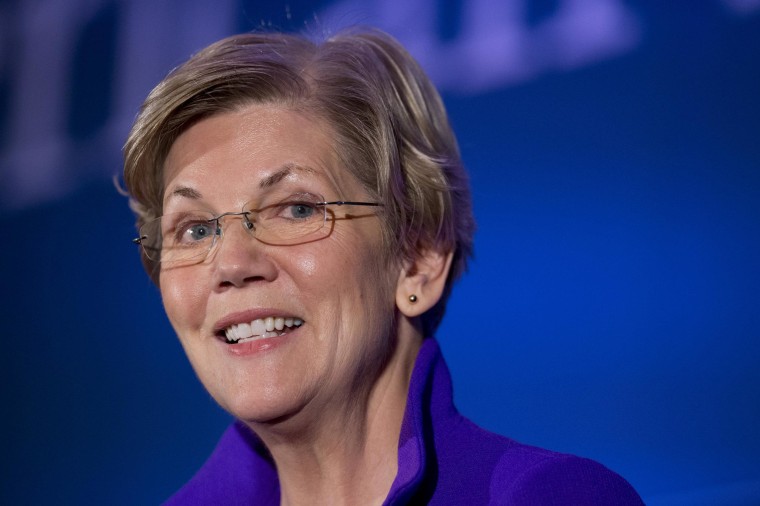 Current job: United States Senator from Massachusetts
Reputation, in one sentence: Champion of liberal progressives, top foe of big banks
Strengths: She's a progressive heartthrob — maybe even more so than Bernie Sanders is. So if there is concern about uniting the party after a combative primary season (especially if Sanders doesn't exit the race), Warren could make a lot of sense. She's also a woman, if Clinton wants to have two females leading the Democratic ticket. And she has no reservations about attacking Donald Trump — just see her broadsides via Twitter.
Weaknesses: Warren isn't a go-along, get-along person, which is a big requirement of the VP job. And if she does become VP, Warren's vacancy would trigger a special election in Massachusetts 145 to 160 days after the vacancy. (Wonder what Scott Brown is doing???) And prior to that special election, GOP Gov. Charlie Baker would get to appoint a temporary replacement — which all means that Democrats would likely lose a Senate seat for at least a few months.
---
IN THE HUNT: New Jersey Sen. Cory Booker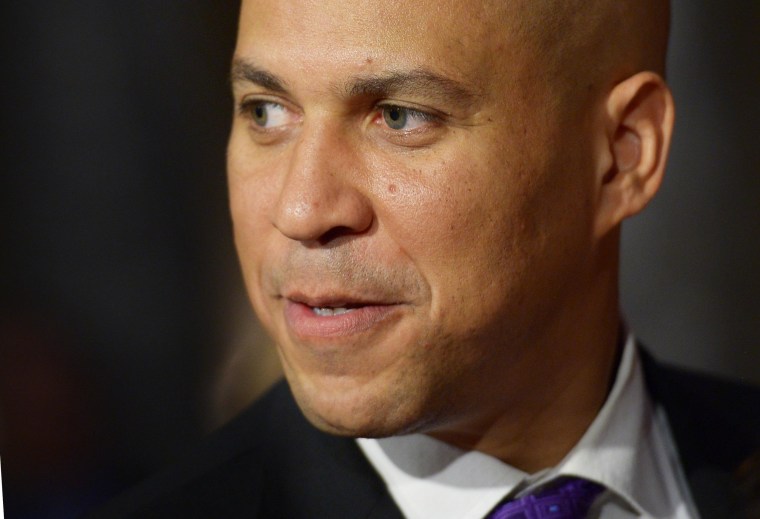 Current job: U.S. Senator from New Jersey.
Reputation, in one sentence: A talented up-and-coming Democratic pol sometimes criticized for reveling in the limelight
Strengths: Booker is a young rising star of the Democratic Party, and has campaigned often for Clinton's presidential bid. He also has a strong personal story to tell – former Stanford football player-turned Rhodes Scholar-turned Newark mayor-turned U.S. senator.
Weaknesses: He has strong ties and has received strong backing from Wall Street, which could draw a rebuke from Bernie Sanders and his supporters. And if he becomes Clinton's VP, Democrats would lose a Senate seat – given that Republican Chris Christie is New Jersey's sitting governor.
---
IN THE HUNT: Agriculture Secretary Tom Vilsack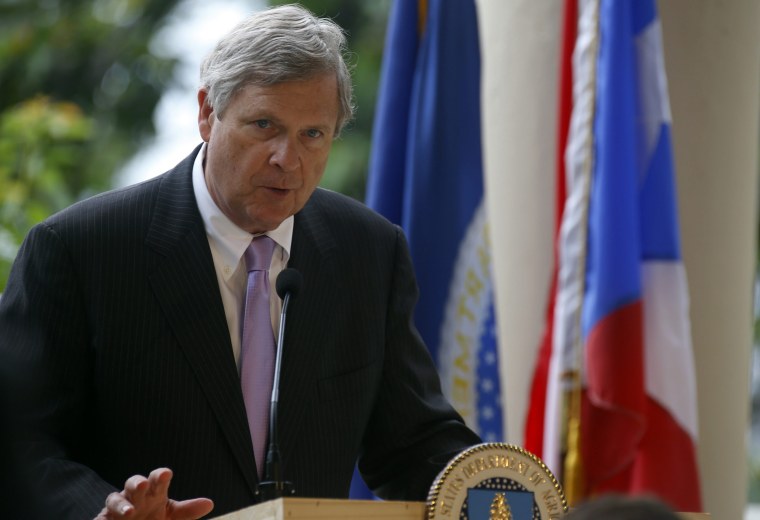 Current job: U.S. Secretary of Agriculture
Reputation, in one sentence: A wonky brass-tacks pol with a (self-admitted) pizzazz deficit.
Strengths: He's a longtime friend of the Clintons with policy experience and a record of governance in a swing state. He's also been chair of the Democratic Governors Association.
Weaknesses: Despite his long tenure in Obama's cabinet, he has minimal name recognition and a reputation as a boring policy guy.
---
IN THE HUNT: HUD Secretary Julian Castro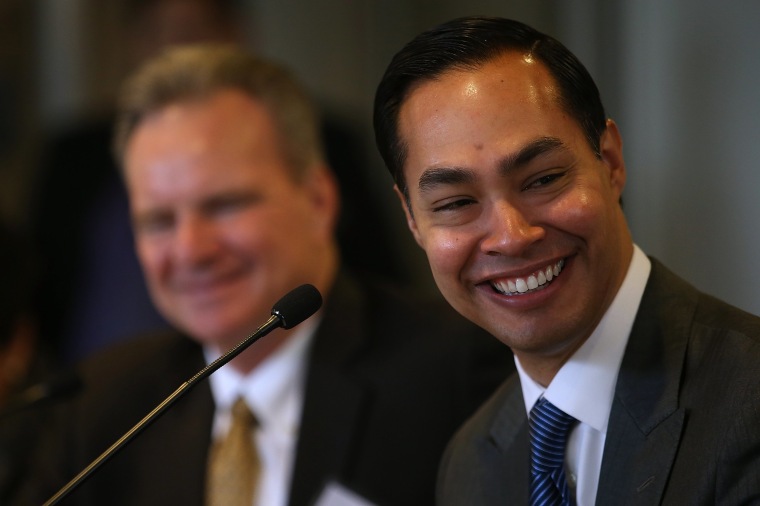 Current job: Secretary of the Department of Housing and Urban Development.
Reputation, in one sentence: Latino wunderkind with a made-for-TV backstory
Strengths: He's a prominent Latino politician, who could help Clinton with this important demographic group. He's young. And he's a strong speaker/campaigner — see his keynote address at the 2012 Democratic convention.
Weaknesses: His experience or lack thereof — as San Antonio mayor, HUD secretary — could be a major shortcoming. Progressive groups also have attacked Castro's HUD for selling underwater mortgages to Wall Street banks under one its programs.
---
IN THE HUNT: Labor Secretary Tom Perez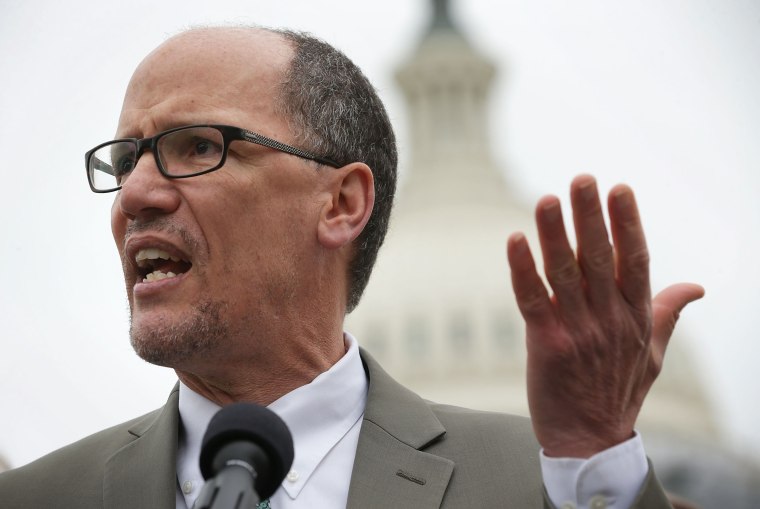 Current job: Secretary of Labor.
Reputation, in one sentence: Career advocate for organized labor, minorities and immigrants.
Strengths: Like Castro, he's Latino — and would make the Democratic ticket even more diverse. He's also considered a progressive.
Weaknesses: Just like Castro again, his political experience (Labor secretary, Justice Department official, Montgomery MD County Council) might raise questions about being one heartbeat away from the presidency.
---
IN THE HUNT: Rep. Xavier Becerra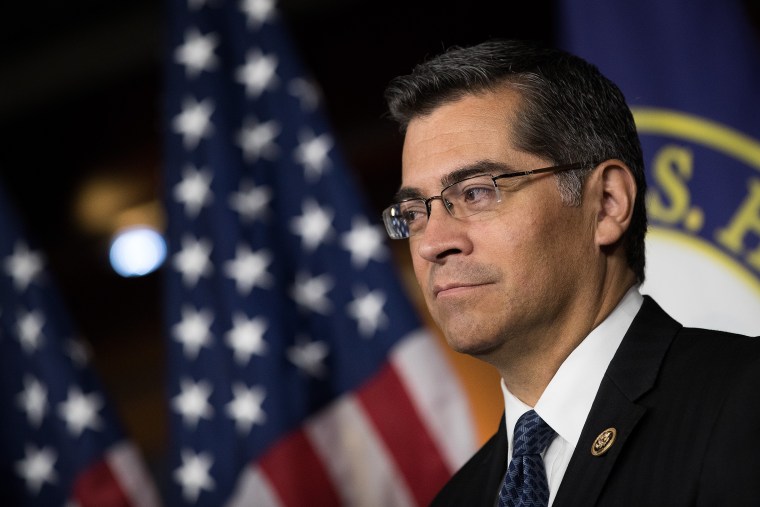 Current job: United States Congressman from California's 34th district
Reputation, in one sentence: The most prominent Latino in the U.S. House
Strengths: He's the highest-ranking Latino in the House of Representatives, and he's actively campaigned for Hillary Clinton, especially when the Democratic race turned to California. And he's regarded as a consistent liberal and party stalwart.
Weaknesses: He doesn't have much foreign-policy experience (he currently serves on the Ways and Means Committee). And he isn't a well-known political figure.
---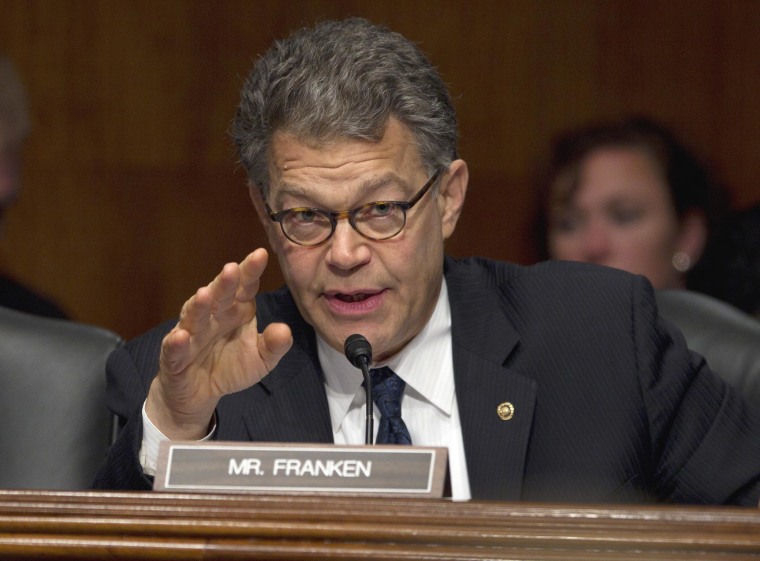 ON THE BUBBLE: Sen. Al Franken
Current job: U.S. Senator from Minnesota.
Reputation, in one sentence: A former comedian who buckled down as a policy wonk after coming to D.C.
Strengths: Franken is a consistent progressive and could bring his "SNL" humor to respond to Trump ("I'm good enough, I'm smart enough and doggonnit, people like me!") What's more, unlike Sherrod Brown, Elizabeth Warren, and Cory Booker, Democrats wouldn't have to give up a Senate seat if Franken becomes Clinton's VP – because Minnesota's governor is a Democrat.
Weaknesses: Is America ready for a former "SNL" comedian to be a heartbeat away from the presidency? Then again, the current GOP presumptive nominee is the former host of "Celebrity Apprentice."
---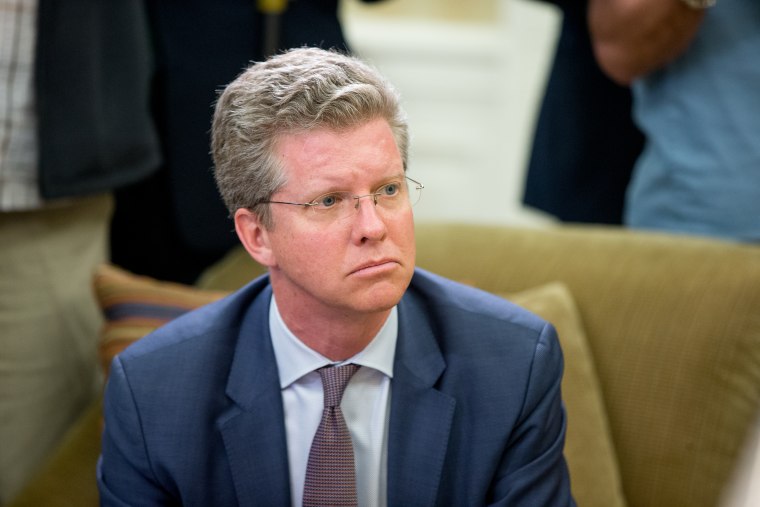 ON THE BUBBLE: OMB Director Shaun Donovan
Current job: Director of the Office of Management and Budget
Reputation, in one sentence: Wonky expert with long ties to the Obama administration
Strengths: He's a well-liked figure inside the Obama administration – former HUD secretary, current OMB director. And Clinton certainly knows him, having worked with him in the Obama cabinet.
Weaknesses: : He isn't well-known; he doesn't have the buzz around him that other Obama cabinet members (like Julian Castro and Tom Perez) have; and there's the question whether a housing and budget expert – who hasn't ever been elected to any political office – is the person who should be a heartbeat away from the Oval Office.
---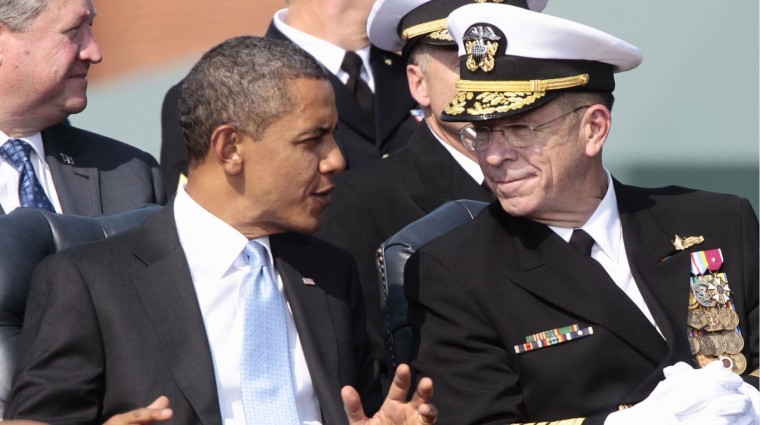 ON THE BUBBLE: Retired Admiral Mike Mullen
Current job: Retired. Serves on the boards of General Motors and Sprint. Charles and Marie Robertson Visiting Professor at Princeton University's Woodrow Wilson School of Public and International Affairs.
Reputation, in one sentence: Steady military leader who advised both George W. Bush and Barack Obama during a critical time of transition, including strategy shifts in Iraq and Afghanistan
Strengths: If Clinton wants to double down on foreign policy and national security, Mullen makes some sense – as a retired admiral and chairman of the Joint Chiefs of Staff. And he worked with Clinton while she was secretary of state.
Weaknesses: Outside of foreign policy and national security, Mullen's views aren't well-known, and he hasn't served in elected office.