Retired Lt. Gen. Michael T. Flynn, the latest name to be thrown into the mix of Donald Trump's potential running mates, is a 33-year Army veteran with a reputation for being unafraid to shake things up.
NBC News confirmed that the three-star general is being vetted by the Trump campaign. He is the first non-politician known to be under consideration by Trump and would put national security at the forefront of the real estate mogul's campaign.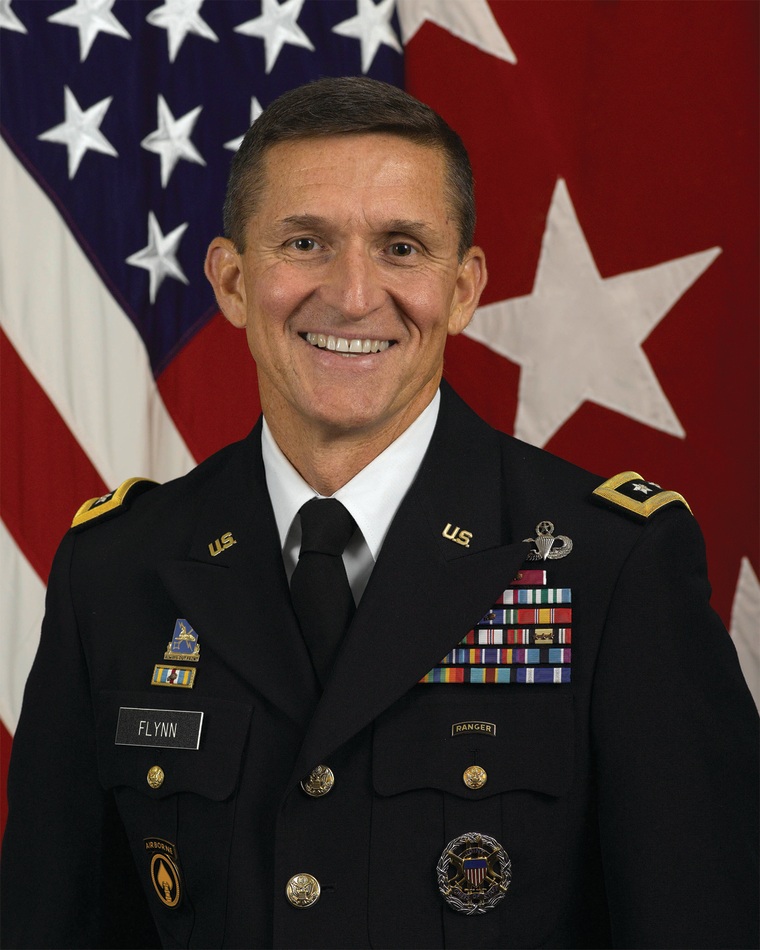 Flynn, 57, has held some of the top positions in military intelligence and has been an informal advisor to Trump. He served as the director of the Defense Intelligence Agency from 2012 to 2014, but his tenure was reportedly cut short over clashes with top Obama administration officials.
The Rhode Island native proposed sweeping changes to DIA and, when asked how he would deal with employees who disagreed with his vision, said he would "move them or fire them."
Since leaving government, Flynn has been unafraid to speak out against Washington and the war on terror. His criticisms, like a recent New York Post op-ed explaining his departure from the DIA, are uncharacteristic for a military leader and help bolster Trump's attacks both on President Barack Obama and Hillary Clinton.
Earlier this year, Flynn said of Clinton's email controversy: "If it were me, I would have been out the door and probably in jail."
But there could be some major trouble spots for Trump if he were to pick Flynn. For one, the career military man is a registered Democrat, and his addition to the ticket could cause even greater backlash from conservatives wary about Trump's history supporting Democratic causes.
"I grew up as a Democrat in a very strong Democratic family, but I will tell you that the Democratic Party that exists in this country is not the Democratic Party I grew up around," Flynn said in an interview on ABC News.
In that same interview, Flynn said women should have the ability to choose to have abortions and did not take a stance on same-sex marriage. The comments received immediate backlash from conservatives and would prove a major hurdle to nominating the retired general at the Republican convention in Cleveland.
Flynn also has a new book coming out this month titled "Field of Fight: How We Can Win the Global War Against Radical Islam and Its Allies," and will go on a book tour once it is released.