A mom left "heartbroken" by Hillary Clinton's stunning presidential election loss got a surprise Thursday when she ran into the former secretary of state, who was hiking with her dogs.
"I've been feeling so heartbroken since yesterday's election and decided what better way to relax than take my girls hiking," Margot Gerster said in a post on Facebook featuring a photo of herself and the onetime first lady.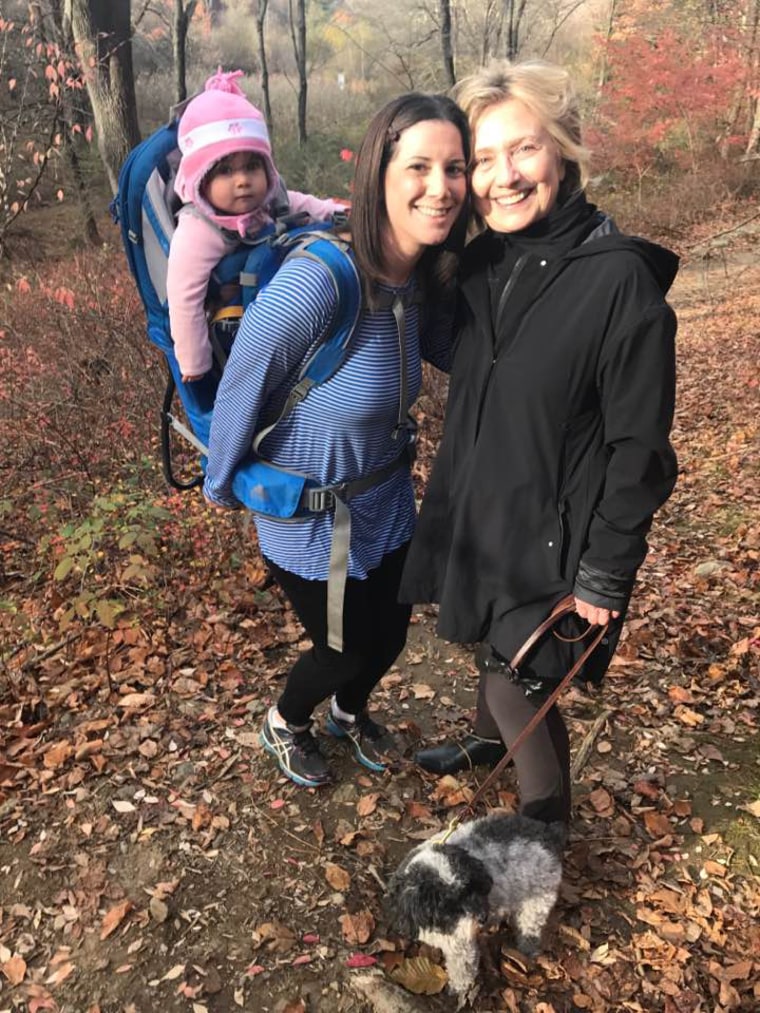 Gerster said she went on a hike in one of her favorite places in Chappaqua, New York, where the Clintons live, when she encountered the former Democratic nominee and former President Bill Clinton.
"All I wanted to do is hug her," Gerster told NBC News on Thursday.
"She looked wonderful. She was taking a nice peaceful hike with her dogs," she said, adding that Bill Clinton took the photo of the pair.
Gerster said in her Facebook post that she told Hillary Clinton "that one of my most proudest moments as a mother" was taking her daughter with her to the voting booth as she cast a vote for her.
"She hugged me and thanked me and we exchanged some sweet pleasantries and then I let them continue their walk," she said in the post.