Tears were shed, minds were changed and impressions were made as millions of viewers tuned into the first Democratic presidential debate.
The viewers who took to NBC News' Election Confessions wrote close to 3,000 confessions, putting their inner voice on display. Some confessed that a candidate didn't quite meet their mark ("...Won't vote for her, but might donate to keep her around to speak more,"), others confessed to giving up on their previous pick ("He was my front-runner. Now I am thinking that ship has sailed.").
Of the Night One candidates, Elizabeth Warren received the most confessions. On Night Two, Joe Biden did. Kamala Harris, Pete Buttigieg and Bernie Sanders also inspired viewers to write. John Hickenlooper received the fewest.
Here are some noteworthy confessions made on each of the Democratic candidates in the first 2020 presidential primary debate (want to see all the debate confessions? Scroll to the bottom). Candidates are listed alphabetically and grouped by debate night. Have a confession you want to make? Election Confessions runs through the 2020 election, so start writing your confession here.
Sen. Cory Booker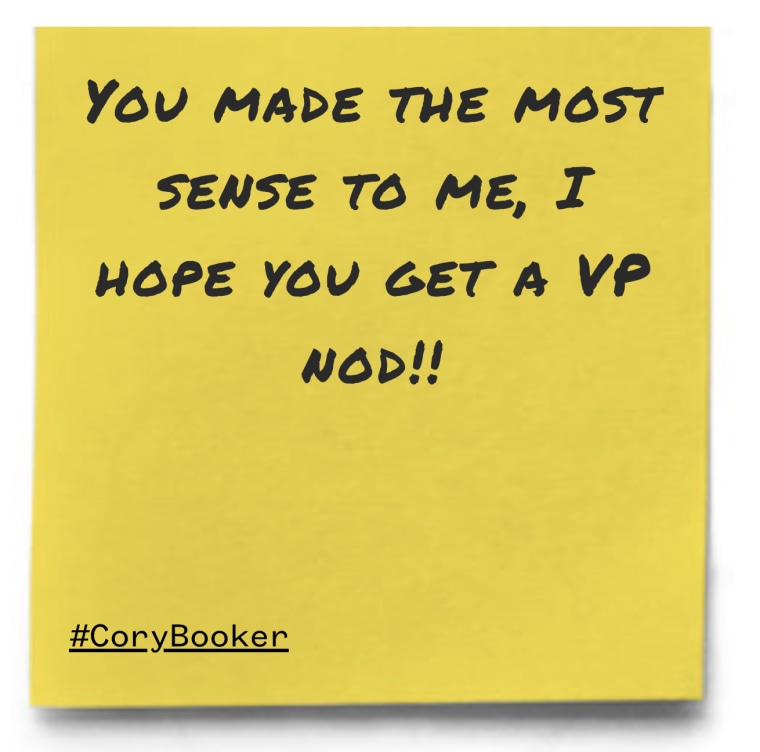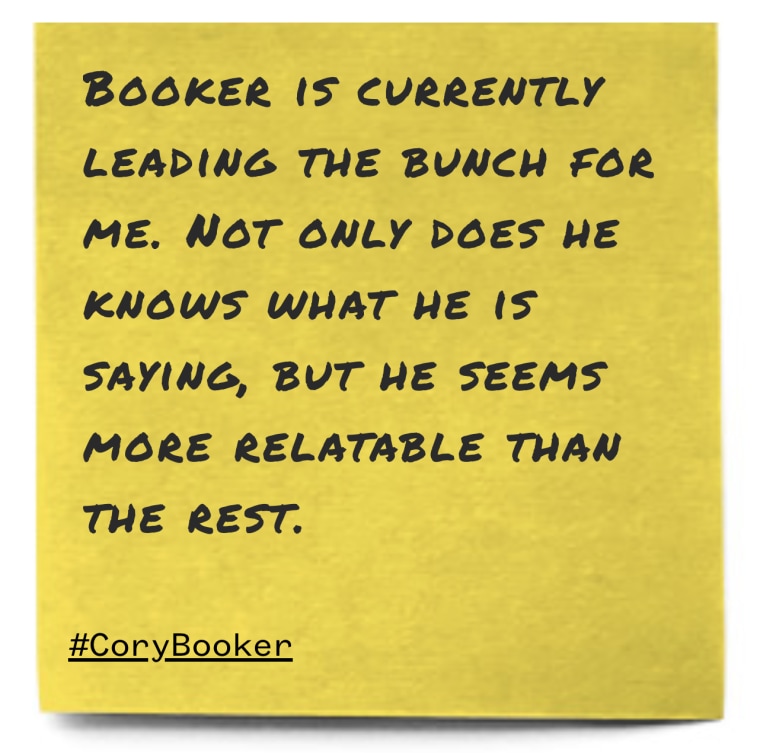 New York City Mayor Bill de Blasio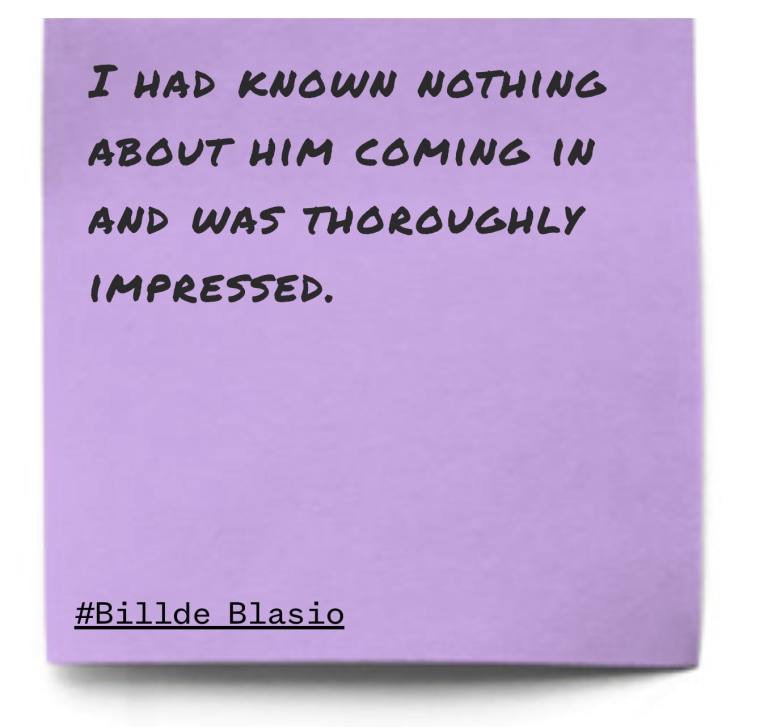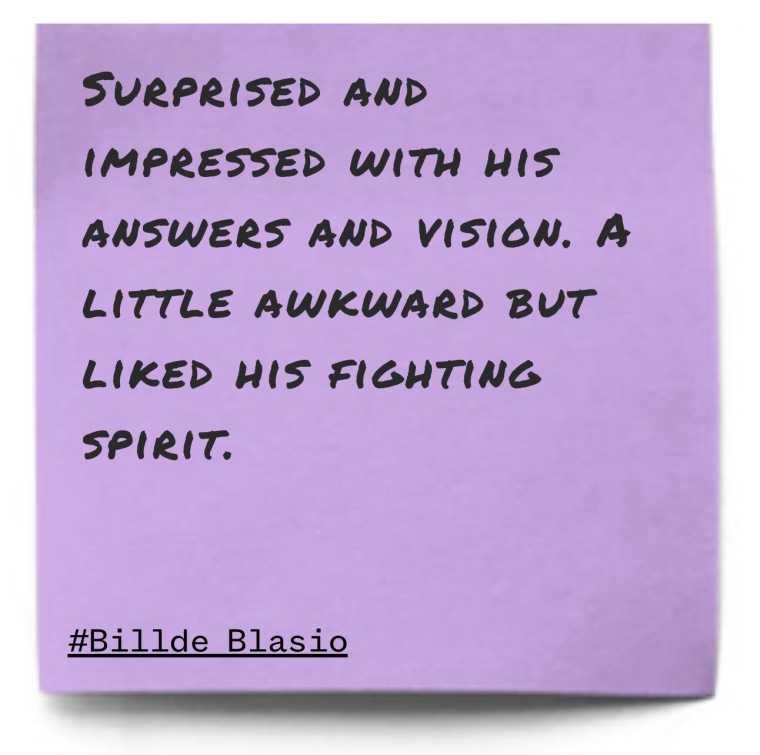 Former Housing Secretary Julián Castro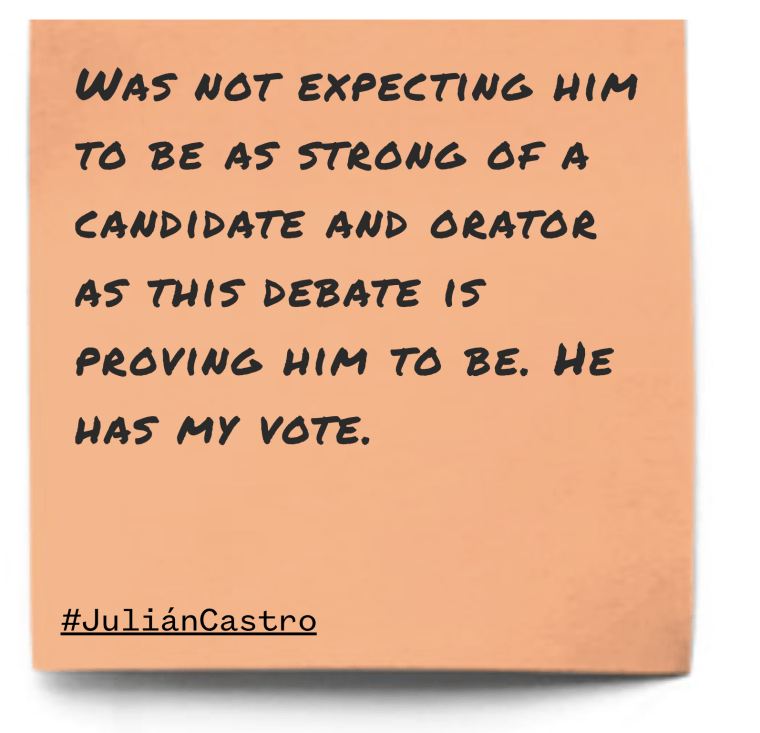 Former Rep. John Delaney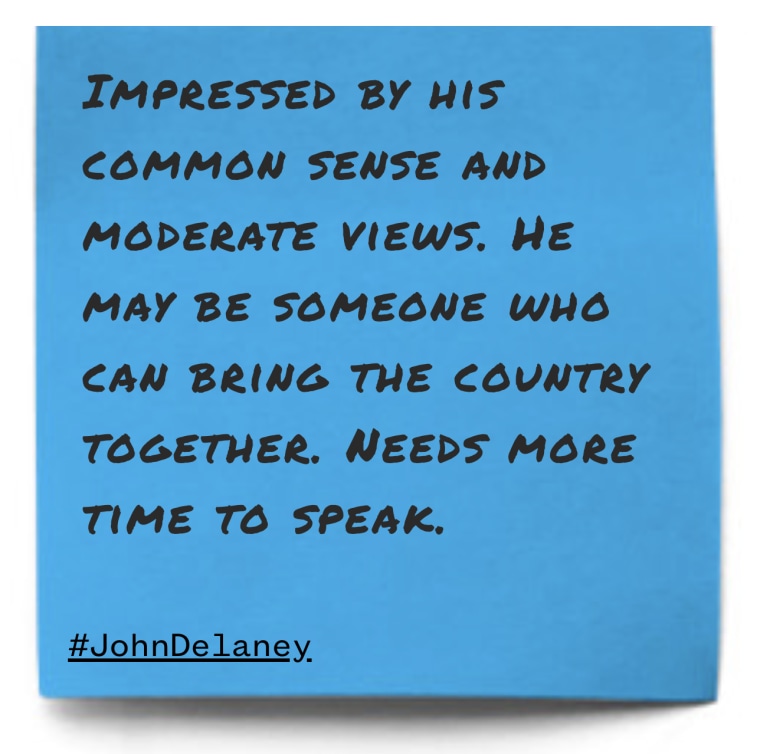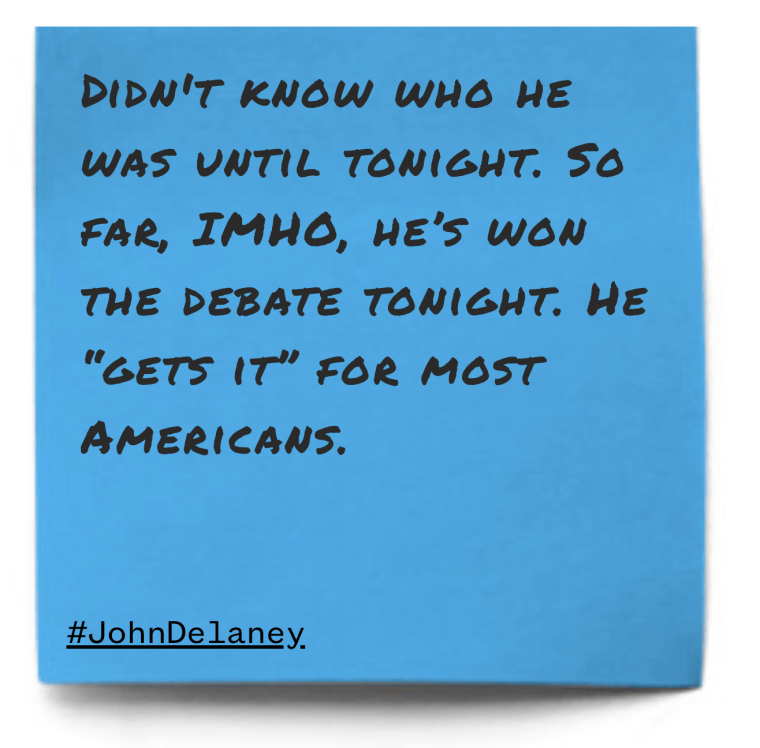 Rep. Tulsi Gabbard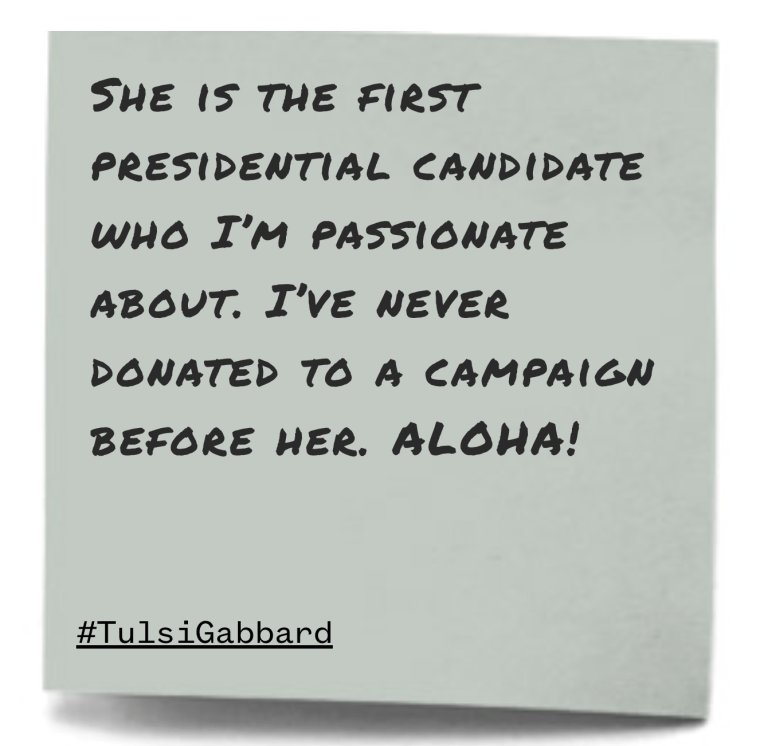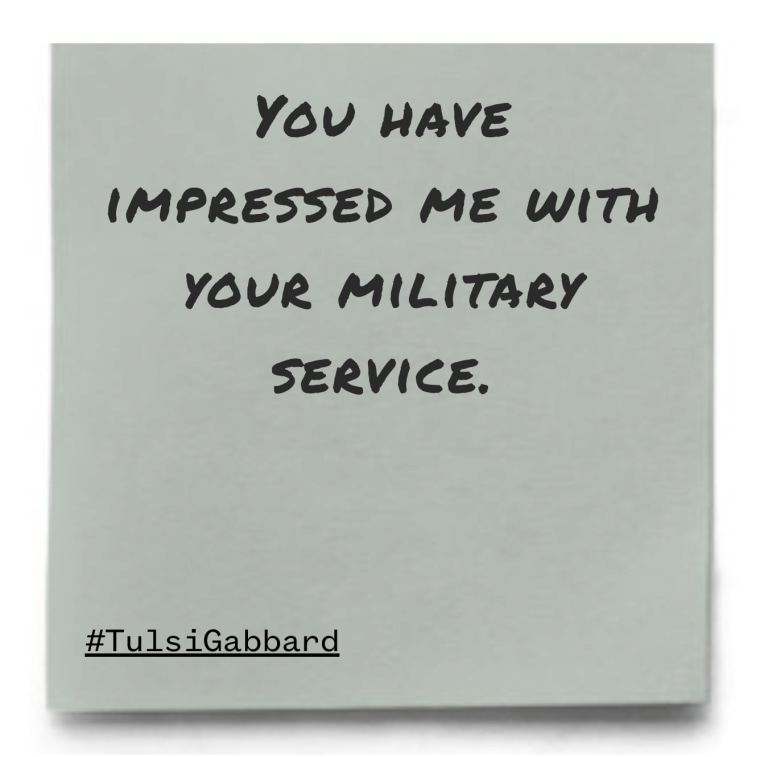 Washington Gov. Jay Inslee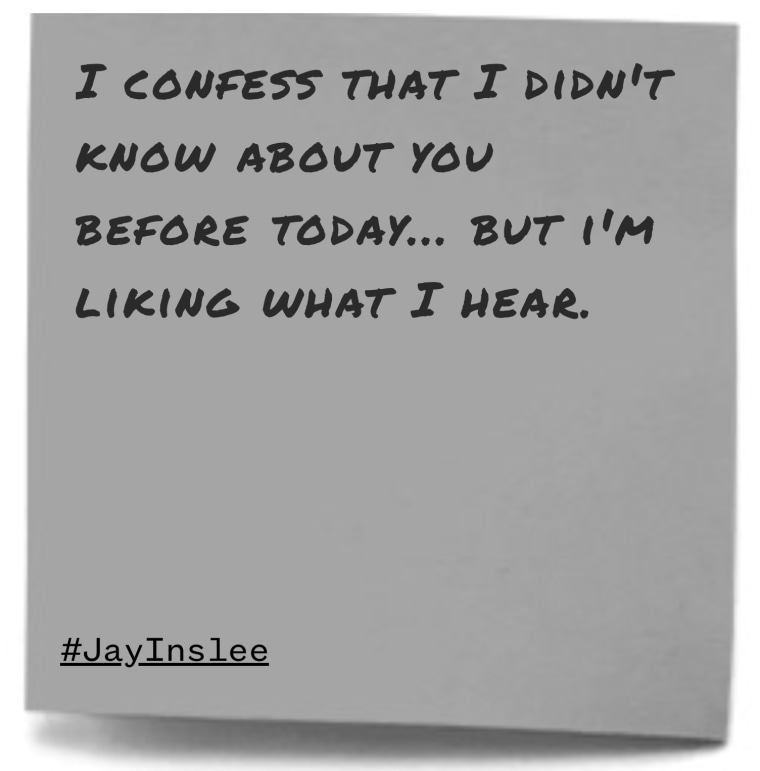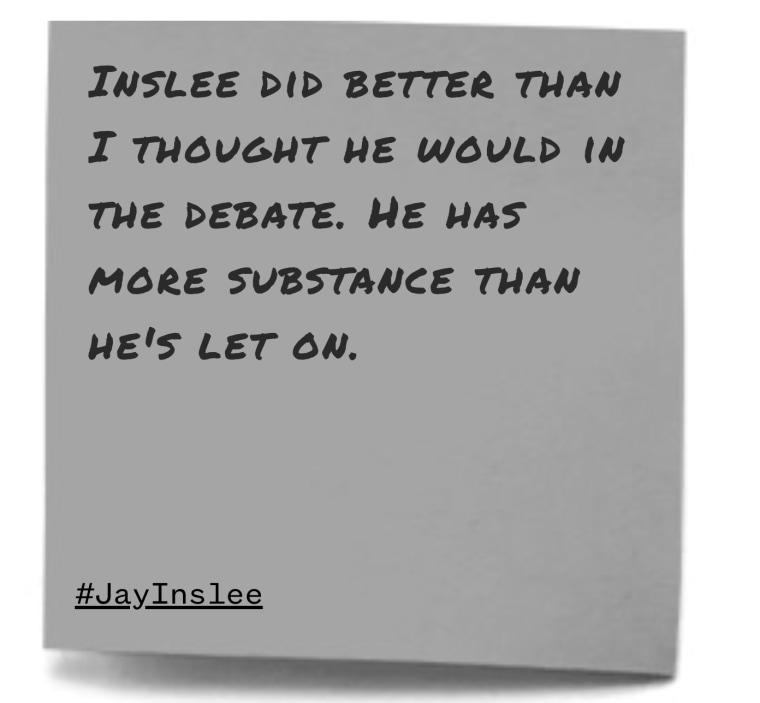 Sen. Amy Klobuchar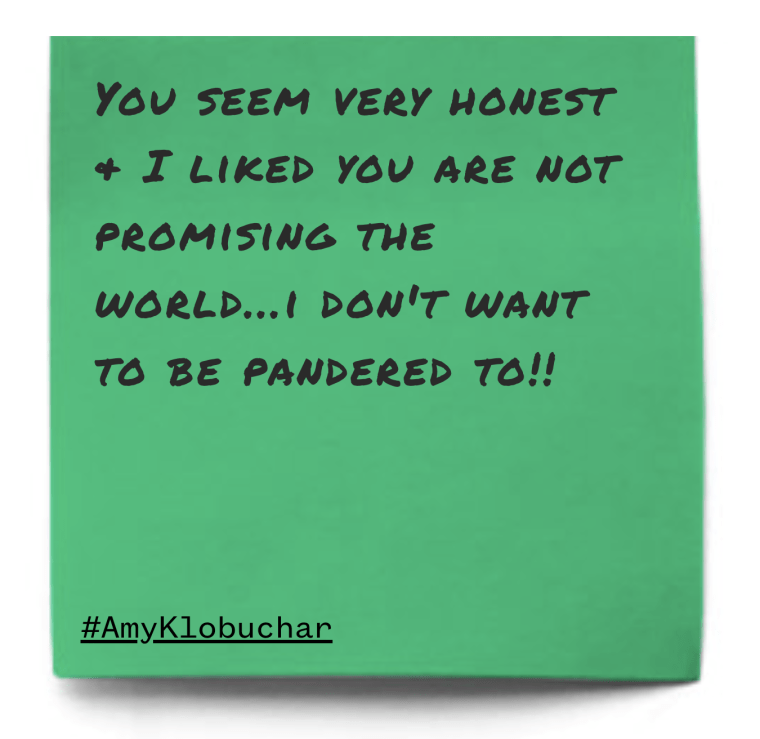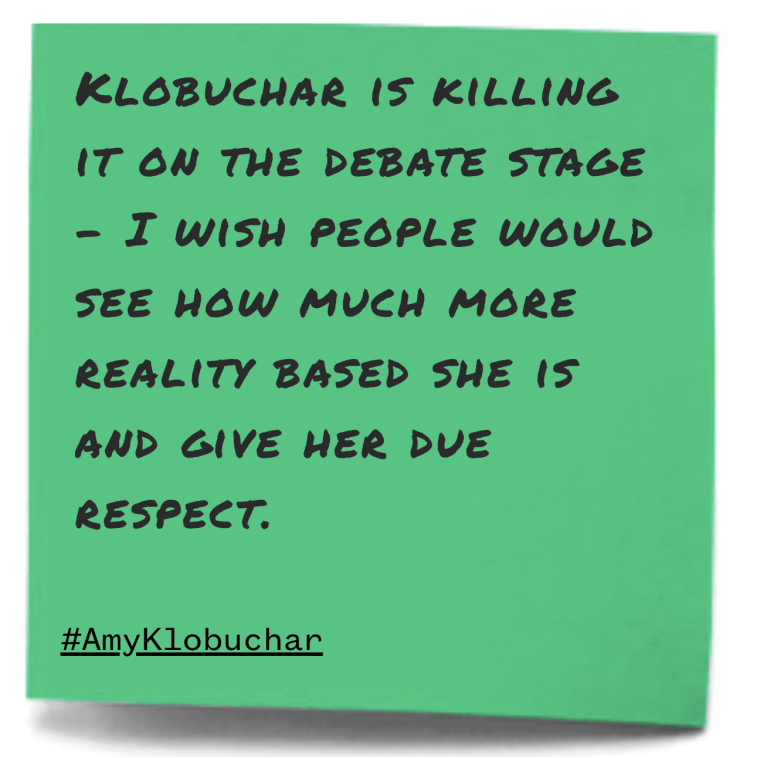 Former Rep. Beto O'Rourke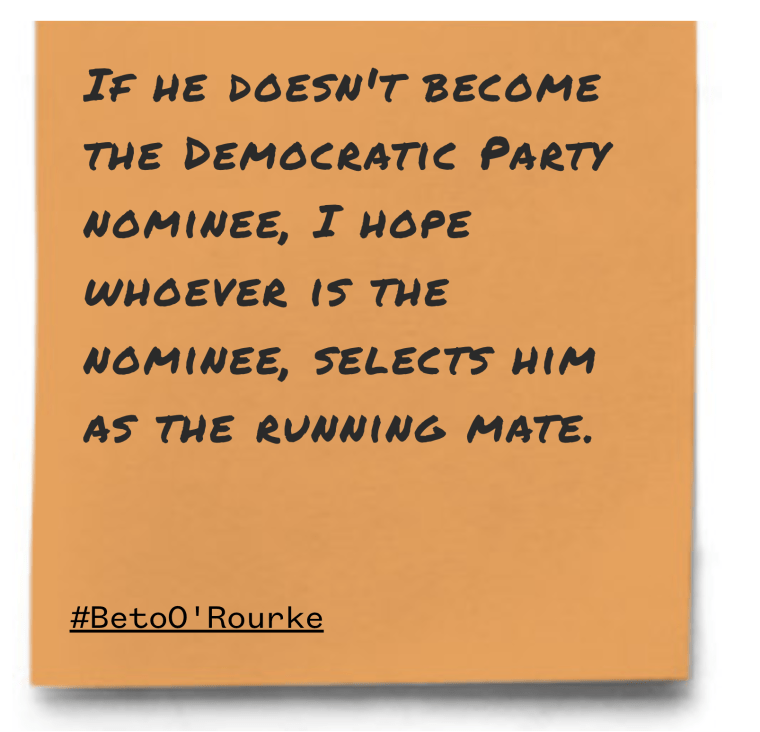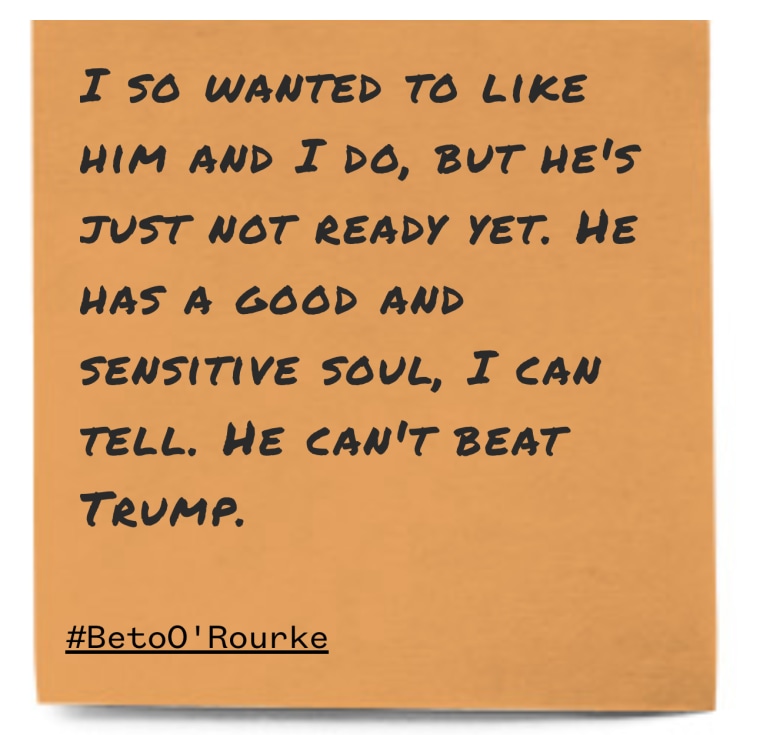 Rep. Tim Ryan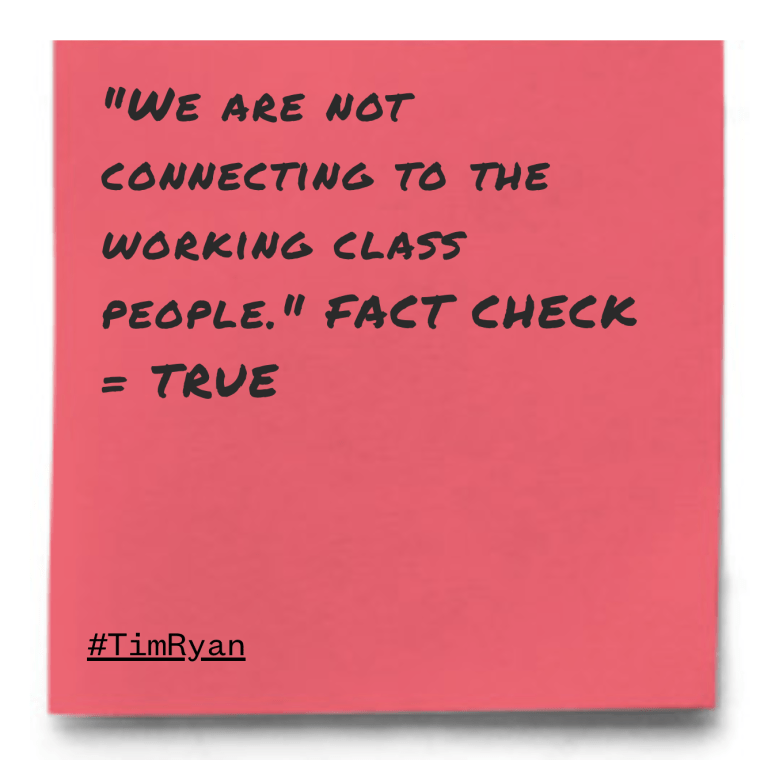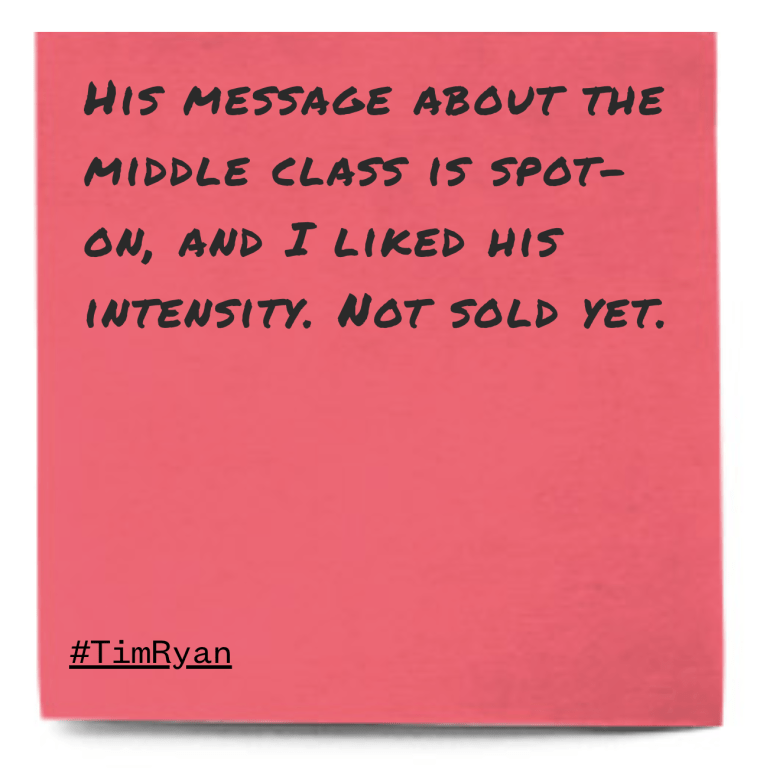 Sen. Elizabeth Warren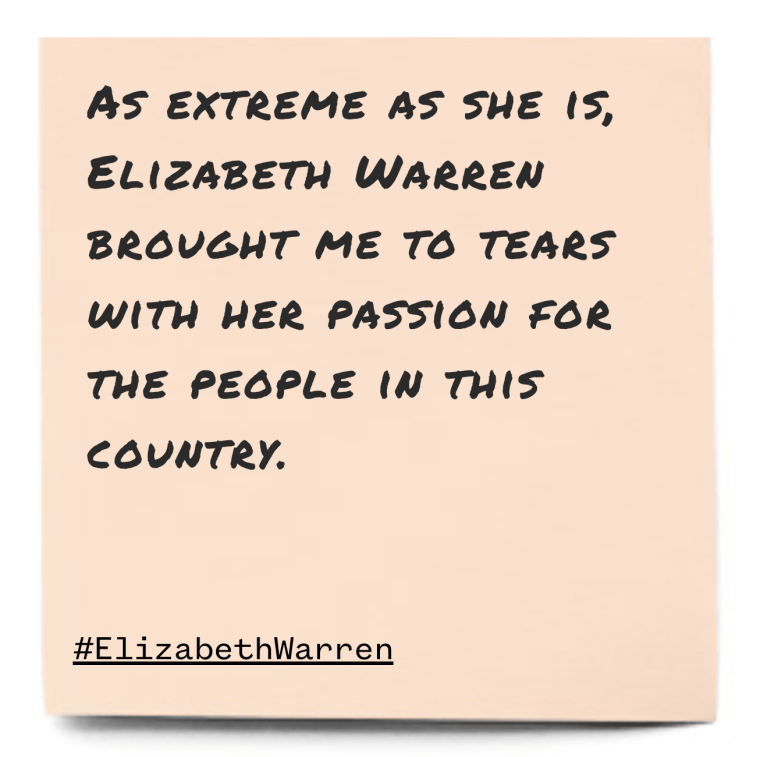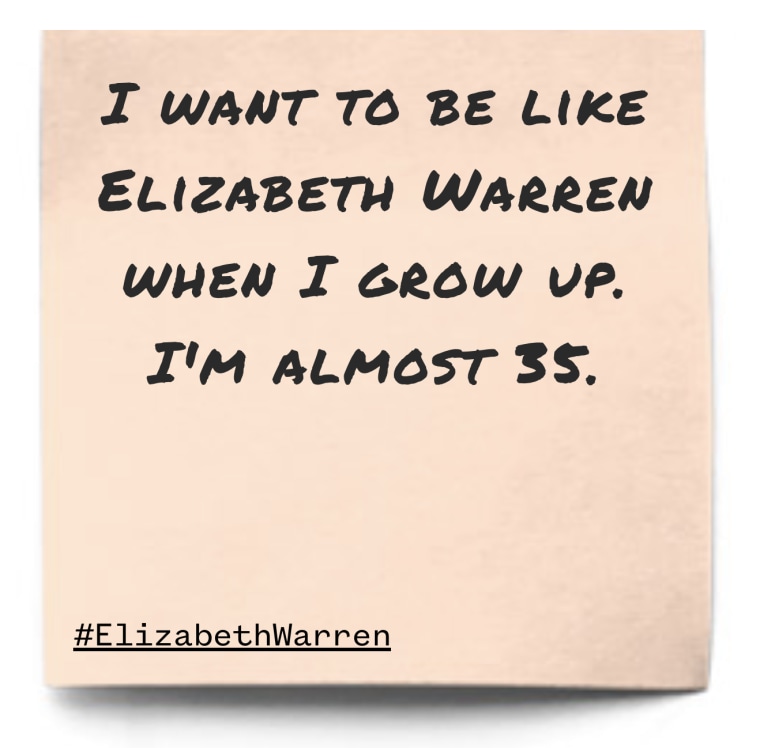 Sen. Michael Bennet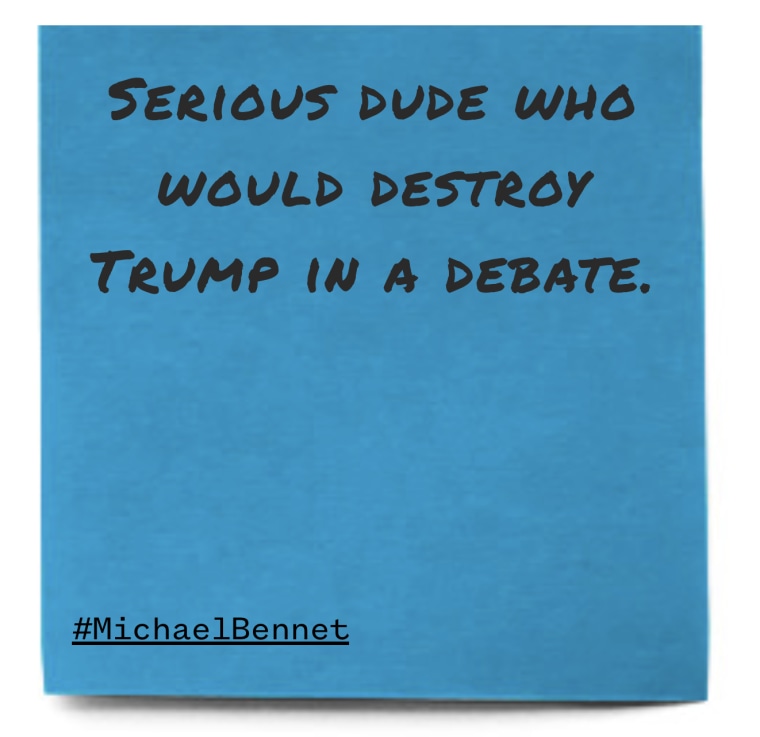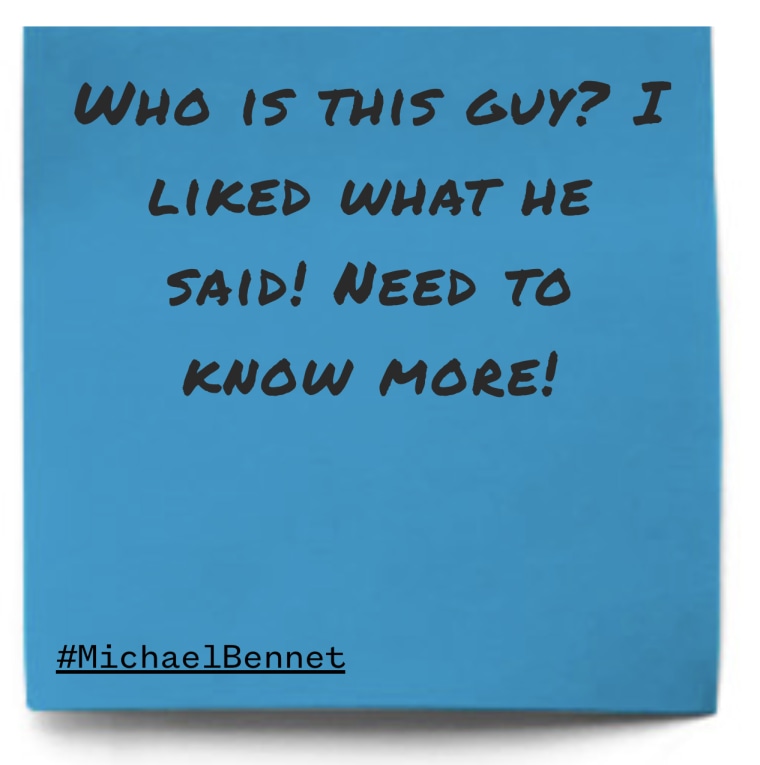 Former Vice President Joe Biden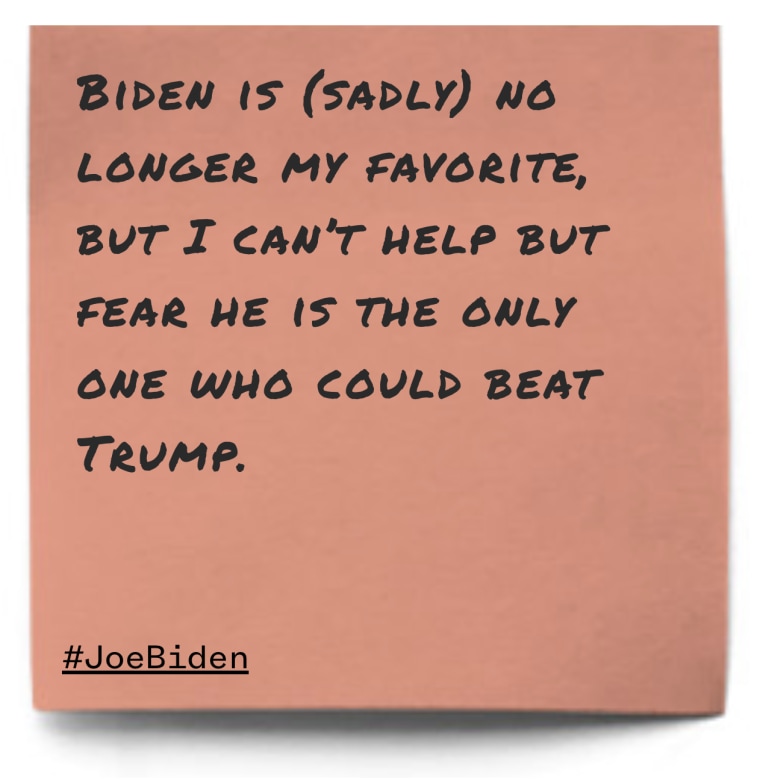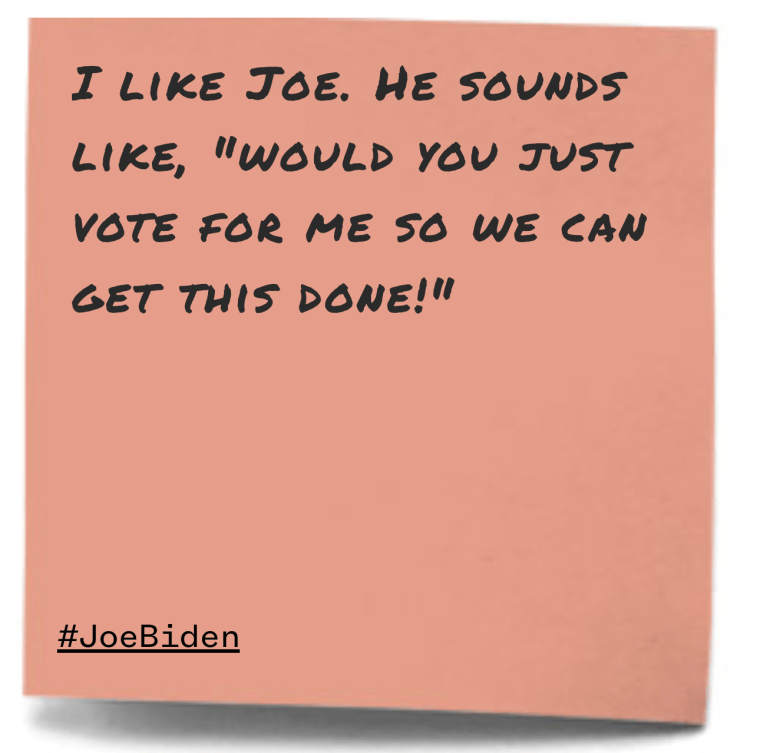 Mayor Pete Buttigieg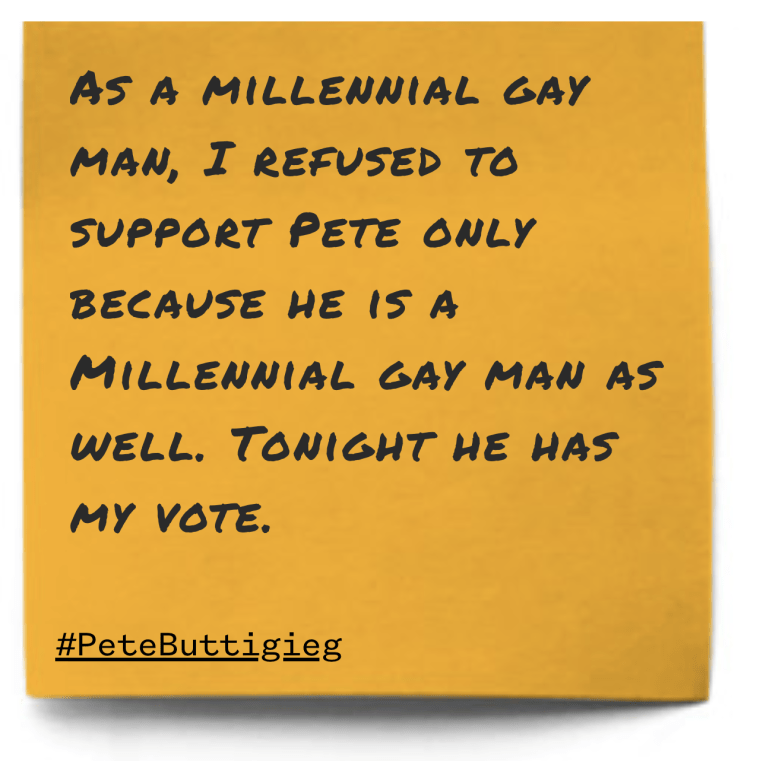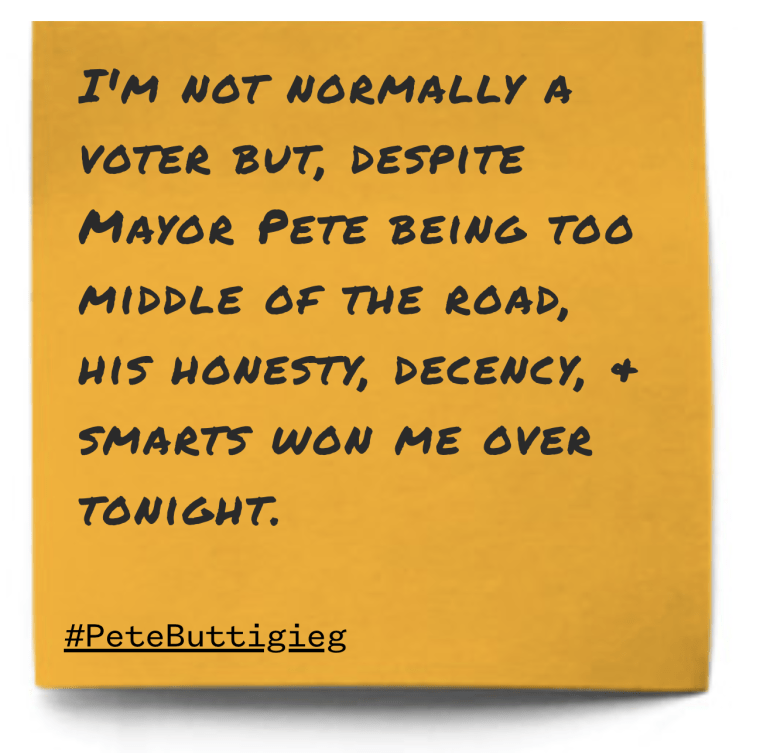 Sen. Kirsten Gillibrand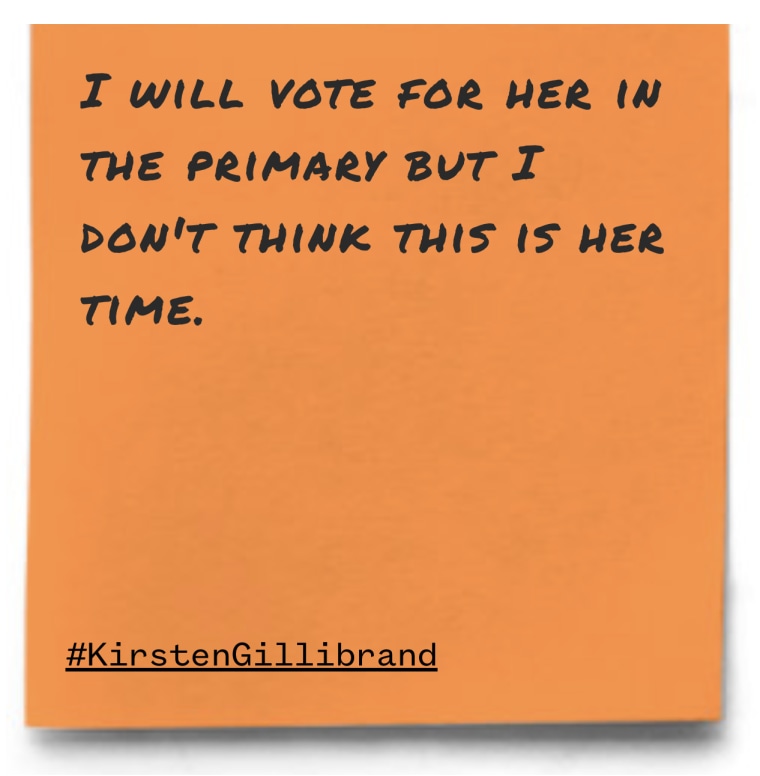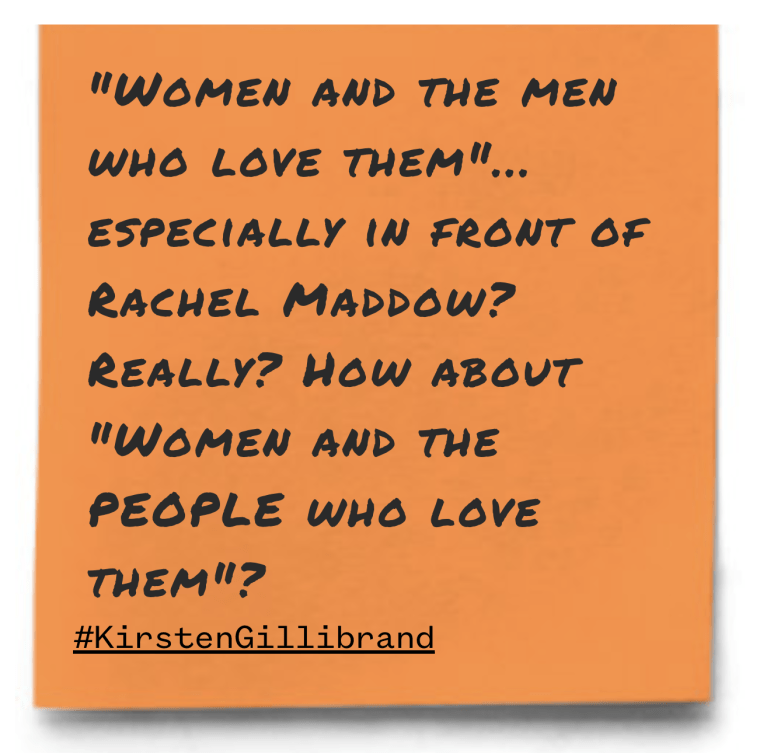 Sen. Kamala Harris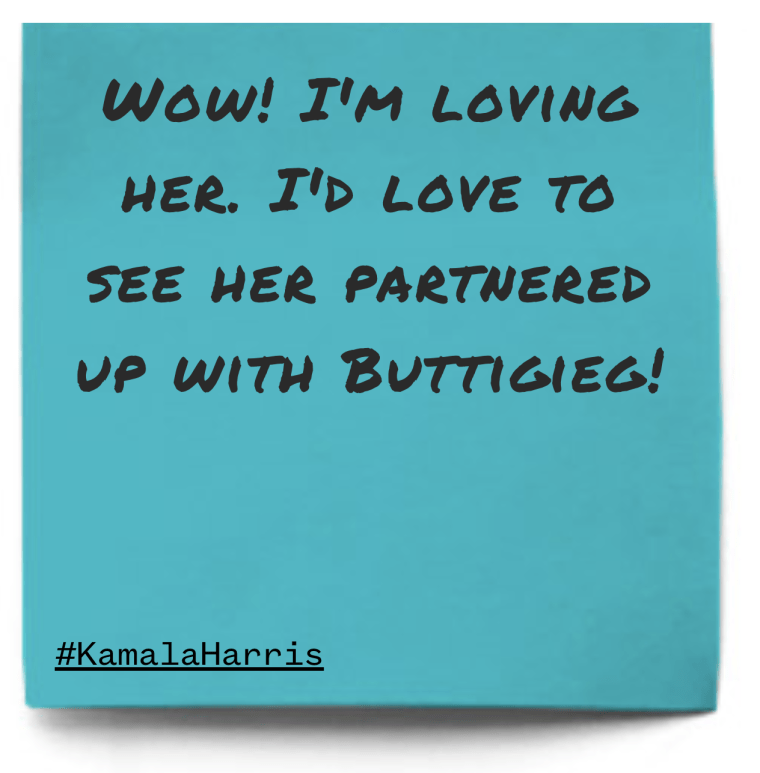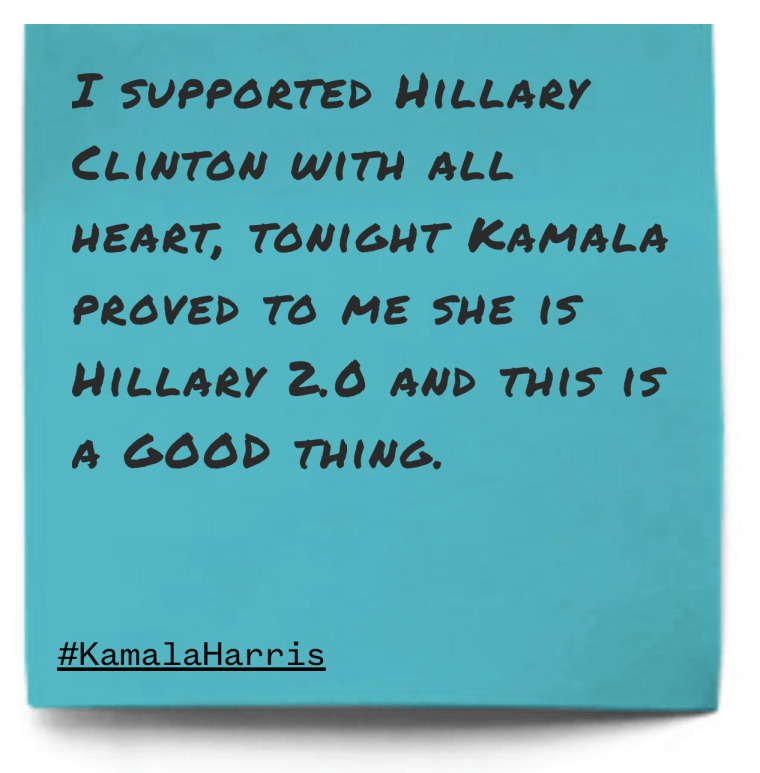 Gov. John Hickenlooper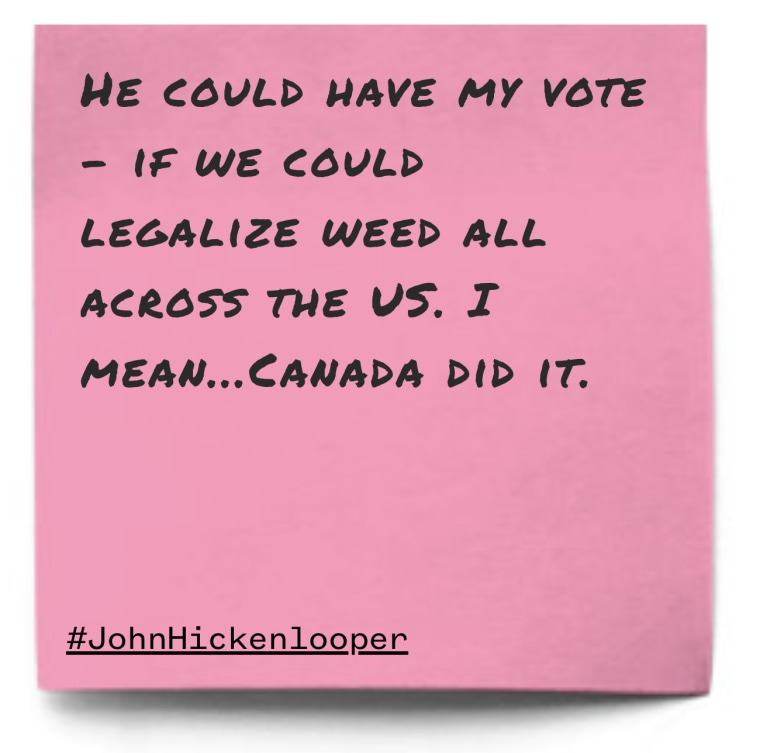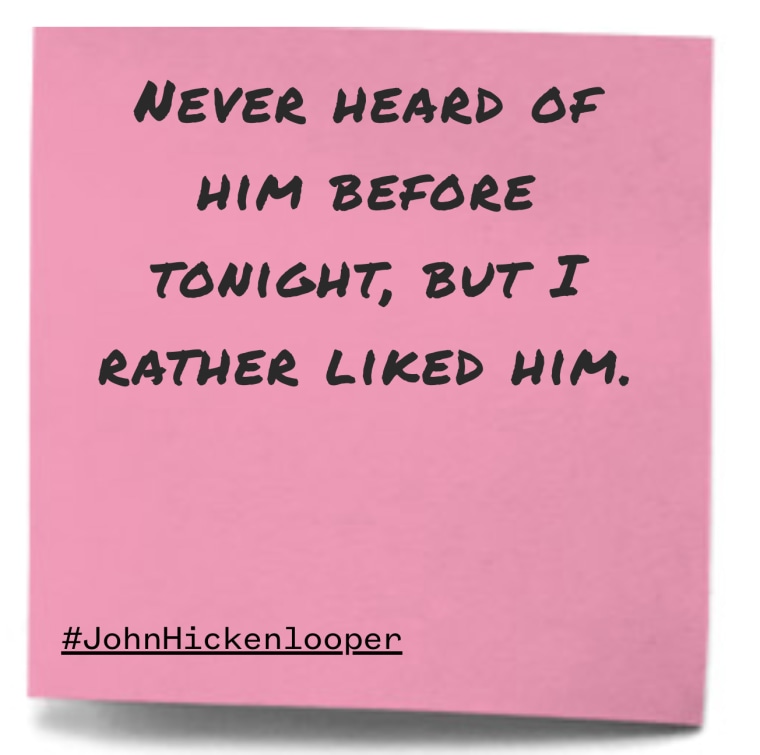 Sen. Bernie Sanders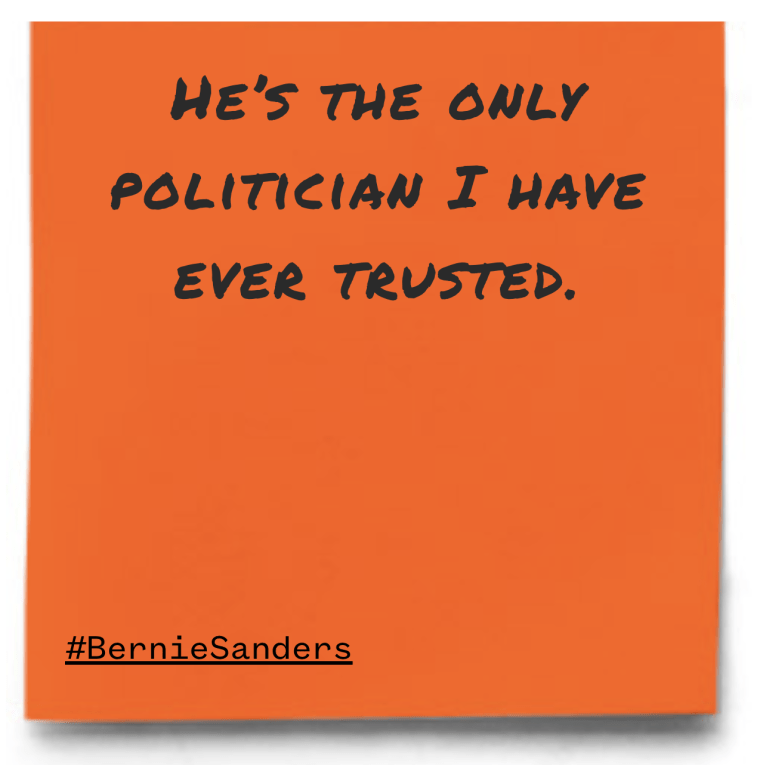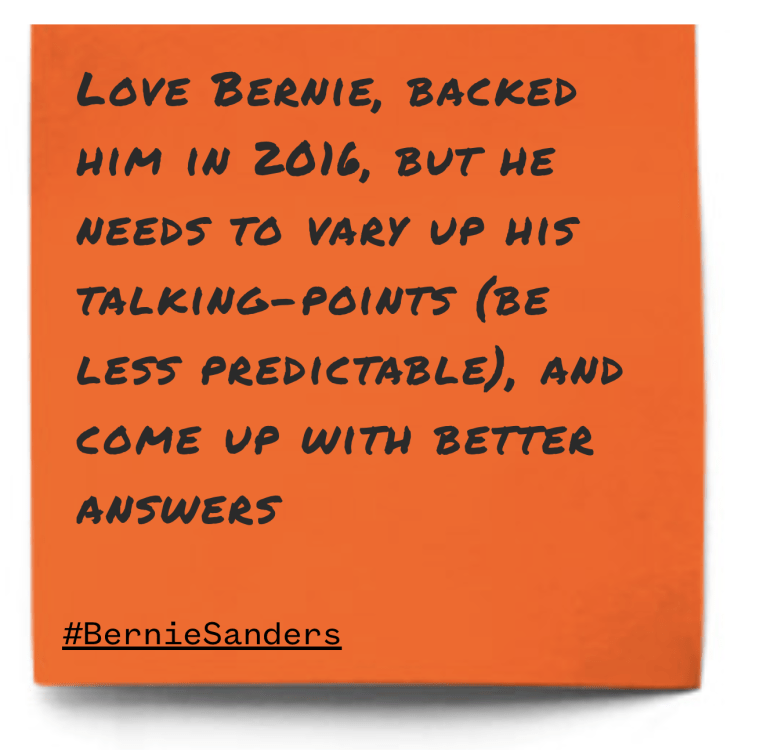 Rep. Eric Swalwell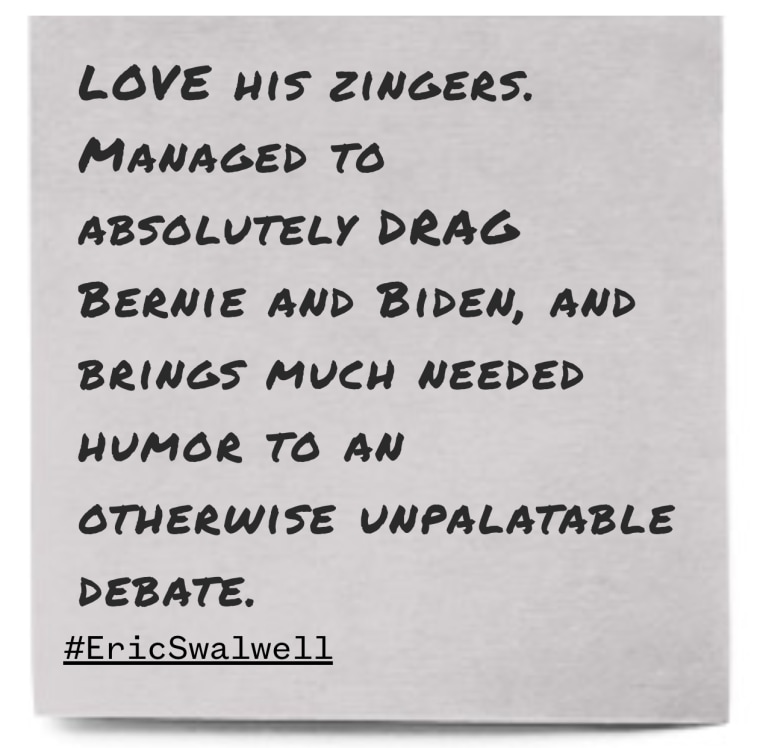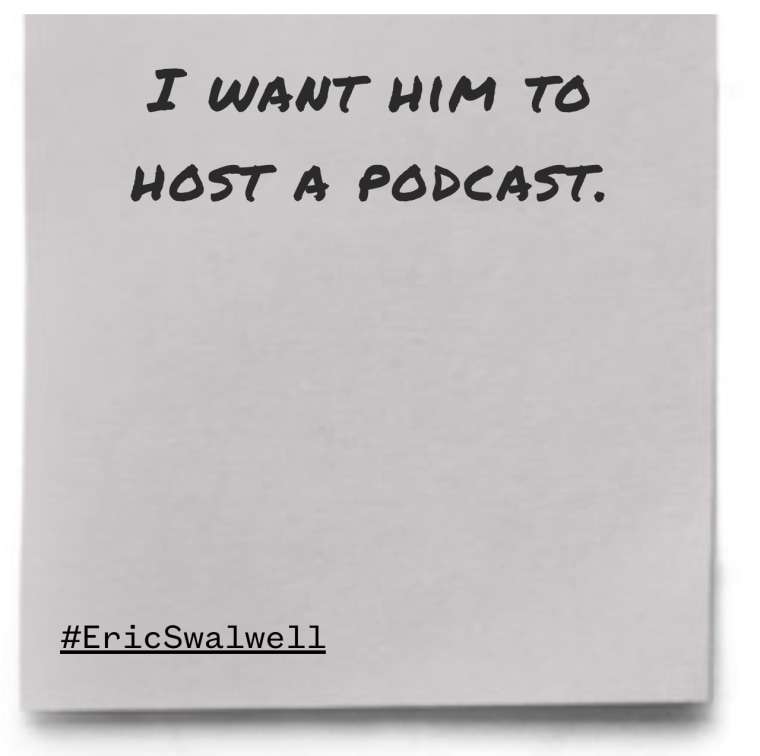 Author Marianne Williamson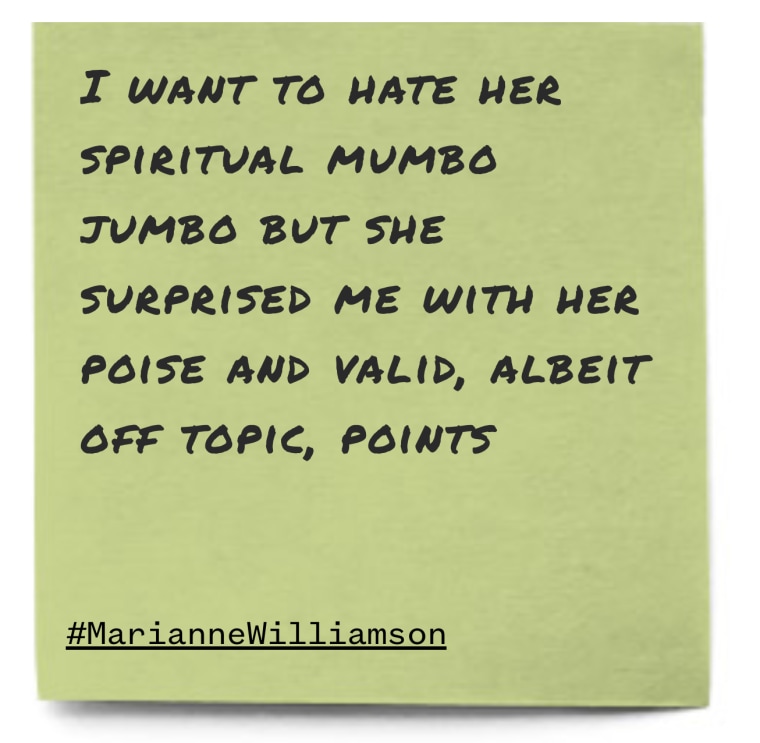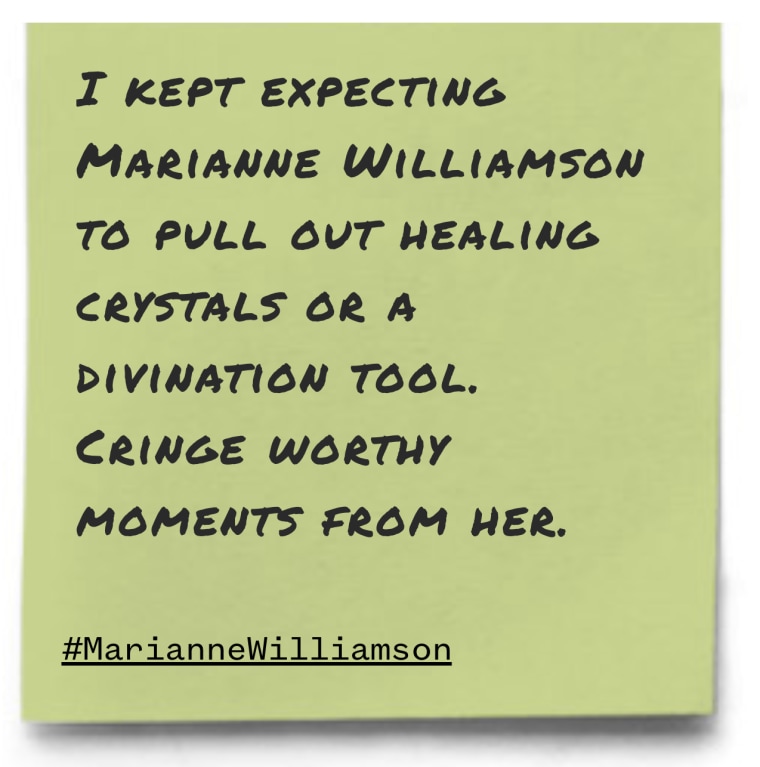 Entrepreneur Andrew Yang