DES MOINES, Iowa — Blistering heat, pork chops on a stick, and lots of glad-handing are just a few of the things attendees can expect at the Iowa State Fair this year. In all, 23 Democratic presidential hopefuls and one Republican contender will make the annual pilgrimage to mingle with the first-in-the-nation caucusgoers.
"If you're a presidential candidate, you need to be here," said Gary Slater, the fair's CEO.
In 2007, Barack Obama rode bumper cars with his daughter Sasha.
In 2015, Donald Trump touched down in a helicopter near the fair — and offered kids a ride — at the same time Hillary Clinton was visiting.
Though the fair began in 1854, it didn't become a required stop on the presidential campaign trail until a century later, when Dwight Eisenhower visited during his re-election bid.
Since then,most presidential hopefuls have followed suit, touring the fairgrounds for photo ops and speaking to voters at The Des Moines Register's longstanding Political Soapbox series.
This year's fair starts Thursday and ends next Sunday, Aug. 18.
Sean Bagniewski, chair of the Polk County Democrats, says the fair often acts as a preview of what voters can expect from an eventual nominee in the general election. Candidates work to appeal to Republican, Democratic and independent Iowans alike, who flock to the fair from all 99 counties.
"If you can't figure out how to speak at the soapbox for the state fair, I think it would be hard for you to be on the national debate stage, so to me, it's a really good testing ground," Bagniewski told NBC News. "We're seeing them on debate stages, we're seeing them at fundraisers, we're seeing them at rallies. But this is the first time you'll see how they are with people. And that's going to be a big deal."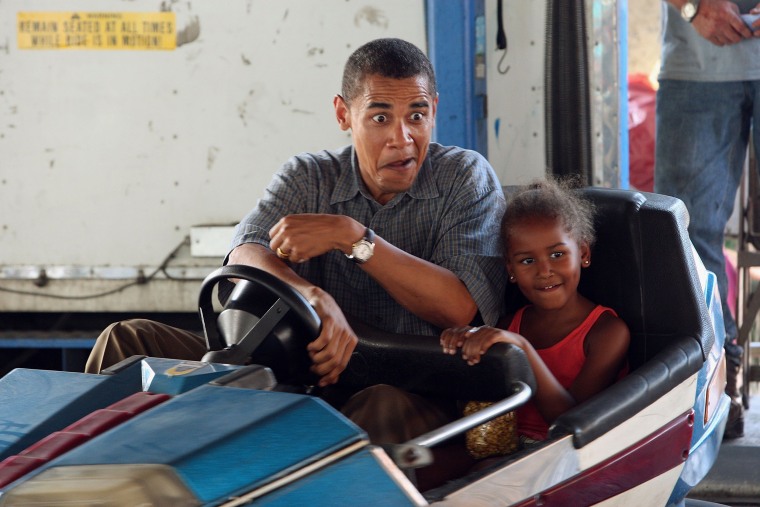 Veteran Des Moines Register political columnist David Yepsen calls the soapbox speeches "what we think of as old time politics." Candidates stand on a small stage — much like the literal soapbox crate candidates of the past used — close to the audience.
"There are some candidates that don't do it, because they know they may attract a heckler," Yepsen said. "They know that the cameras are on and you can make mistakes like Mitt Romney did."
During a speech at the 2011 fair, hecklers shouted at Mitt Romney if he would raise taxes on corporations instead of the American people, prompting Romney's now infamous line, "Corporations are people." In 2015, protesters came within inches of both Chris Christie and Scott Walker.
"It's not always a friendly crowd," Bagniewski added, "but it's a speech from them with real-time response from the audience."
According to The Des Moines Register, all of the Democratic presidential candidates were invited to deliver soapbox speeches. Beto O'Rourke is the only major candidate not attending, as he is still dealing with the fallout of a recent mass shooting in his hometown of El Paso, Texas. While Republican contender Bill Weld will make an appearance, President Donald Trump is not scheduled to speak.
Jeff Kaufmann, chairman of the Republican Party of Iowa, says that Trump's presence will still be felt.
"Donald Trump being in people's hearts and minds, whether that be positive or negative depending on the political persuasion," Kaufmann said. "We don't have to worry about that."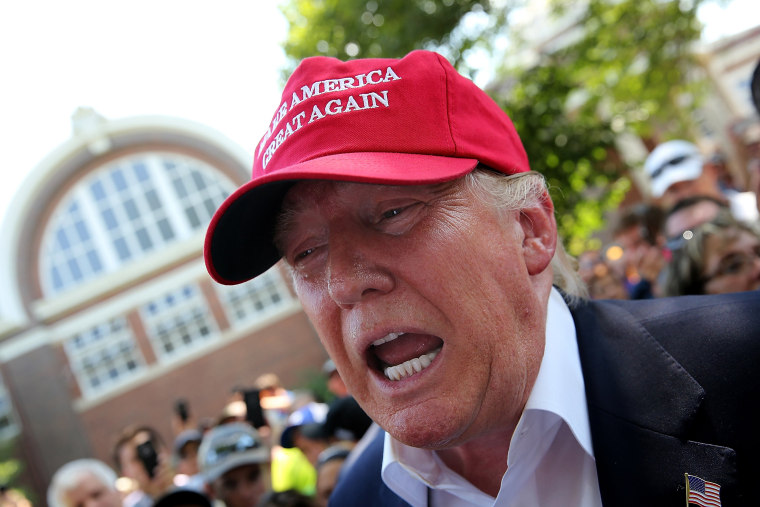 The Iowa GOP plans to host a photo booth where attendees can pose for pictures with cutouts of Trump, first lady Melania Trump and Vice President Mike Pence. The Republican Party will also have organizers on hand to recruit volunteers for Trump's re-election effort while working to register voters and sign folks up to commit to caucus.
Candidates and fairgoers can also visit the nearly 700 vendors, concessions and activities. Essential stops include butter sculptures, including the much-loved butter cow, and the Avenue of Breeds, which features at least 100 species of animals. There's also a chance to try goat yoga.
No trip to the fair is complete without a hearty serving of fried food. Candidates including Montana Gov. Steve Bullock and Minnesota Sen. Amy Klobuchar have time built into their schedules to flip pork chops at the Iowa Pork Producers tent. Other candidates will sample foods new to the fair this year, including jalapeno popper pizza, caramel-dipped pecan pie on a stick and "Dessert Poutine."
To wrap up the day, an eclectic mix of artists will headline the Grandstand stage this year, from Pentatonix and Slipknot to Luke Bryan and Hootie & the Blowfish.
Kaufmann says the trick to making the most of the 10-day event is simple: "Fry up some food, don't worry about your cholesterol, and let your cameras roll."
CORRECTION (Aug. 7, 2019, 11:12 a.m.): A previous version of this article misstated when the Iowa State Fair ends. The last day is Sunday, Aug. 18, not Saturday, Aug. 17.