WASHINGTON — The nation in crisis. A divisive president up for re-election. Millions of Americans who can't make it to their local polling place. Partisan fights over proposals to vote by mail.
Sound familiar?
It was the 1860s, the Civil War was raging and Republicans, led by President Abraham Lincoln, wanted to let Union soldiers vote from the battlefield. The opposition Democrats balked. They warned of rampant fraud and "a scheme" by Republicans "to gain some great advantage to their party," as one Wisconsin state senator put it before the legislature voted on party lines to become the first state to legalize absentee voting.
About 150,000 of the 1 million Union soldiers were able to vote absentee in the 1864 presidential election in what became the first widespread use of non-in-person voting in American history.
A century and a half later, amidst a new debate over voting by mail as the country prepares to hold an election during a different kind of war — this one against the coronavirus — America's long history of letting soldiers vote from far-flung war zones shows the issue has always been controversial, but that the worst fears of critics have never come to pass.
It's now easier in some ways for a Marine in Afghanistan to vote than it is for an American stuck at home during the COVID-19 lockdown. And some lawmakers and advocates want to use the rules that lets that Marine cast a ballot as a model for how all Americans could vote in the November presidential election if the pandemic continues.
"Some part of the military has been voting absentee since the American Revolution," said Donald Inbody, a retired Navy captain who went on to a career in academia as a political science professor at Texas State University.
In one of the first known instances, a group of Continental Army soldiers fighting the Redcoats in 1775 were allowed to vote by proxy at a town meeting in Hollis, New Hampshire.
The history of absentee voting in the United States is the history of its major wars, when large numbers of Americans were away and politicians back home wanted to make sure they weren't disenfranchised.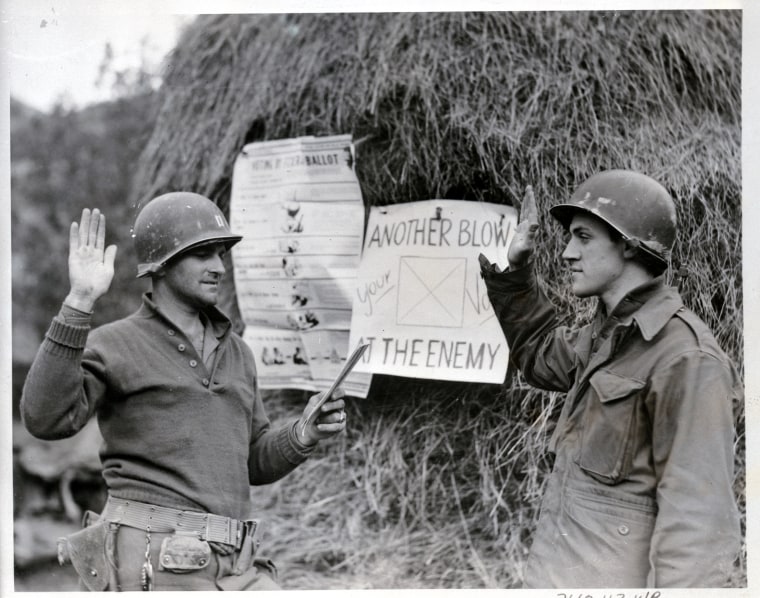 During the Civil War, Pennsylvania sent election officials to army camps to set up satellite polling places. But most states that allowed soldiers to vote — only Republican-controlled ones, given Democrats' objections — did so through the mail via absentee ballot or by sending a letter to a proxy back home.
For soldiers from Minnesota, the process they used back then looks familiar today.
"They marked their ballot, stuck it in an envelope, mailed it back to whatever county they were from," said Inbody. "Then (county officials) dropped it into the ballot box with all the rest and counted them like all the rest."
By World War II, every state let soldiers vote remotely and the military was responsible for about 3.2 million absentee ballots cast, which amounted to nearly seven percent of the total electorate in the 1944 presidential election, when Franklin Delano Roosevelt won a fourth term in the White House.
"Grossest of frauds"
For a century and half, critics have objected to mailed ballots by raising many of the same points President Donald Trump and his allies use today.
"No law has been devised in any State in which the suffrage has been given to citizens in military service that did not leave room for the grossest of frauds," warned The Nation magazine in 1866. "Every safeguard by which legislation has striven to preserve the purity of franchise is thrown down; and, as human nature, the inevitable tendency is to inaugurate a system of fraud."
However, there are no proven instances of widespread fraud among soldiers of the Civil War or any later conflicts, according to experts.
Still, the politics are real.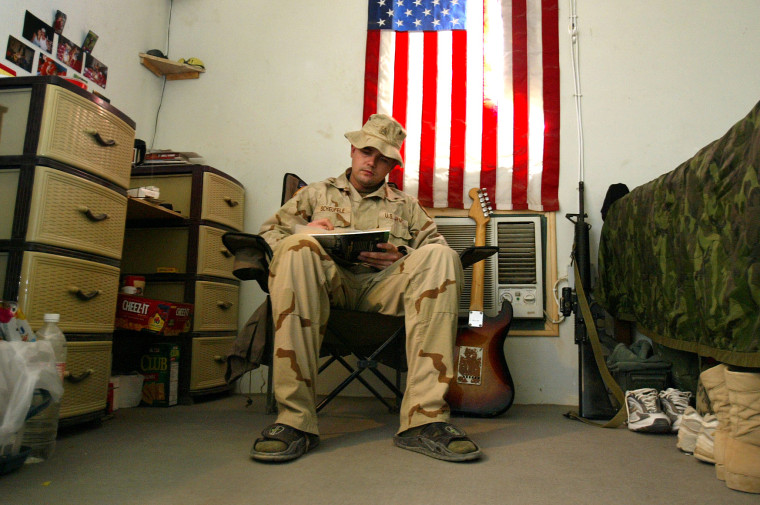 In World War II, allies of Roosevelt saw Americans fighting in Europe as a reliable cache of votes.
And during the Civil War, Republicans and Democrats alike suspected that soldiers would vote overwhelmingly for the party of their commander-in-chief.
Even Honest Abe himself wrote a letter to Gen. William T. Sherman asking him — "This is, in no sense, an order" — to send soldiers from Indiana home so they could participate in the upcoming election. Indiana, controlled by Democrats, wouldn't let soldiers vote absentee and Lincoln warned that could have a "bad effect upon the November (presidential) election."
"Not in normal times"
Americans today can trace their ability to vote by mail to the soldiers who deployed to Europe during the World Wars, according to Alex Keyssar, a history professor at the Kennedy School of Government at Harvard University, who has studied the "spillover" effect of war and elections.
Starting in World War I, lawmakers began to expand the absentee voting system setup for soldiers overseas to Americans serving the greater good away from home, such as railroad workers who would be gone for long stretches.
"Before that, there had really been a close adherence to residency requirements and voting near home," said Keyssar. "It starts with soldiers, but then the same logic applies to others who, because of their work, are unable to be in town on Election Day. And the thought was they should not be disenfranchised as a result."
In fact, Keyssar argues, war has been responsible for many of the big advances in voting rights in U.S. history, as people who had served their country demanded a say in its affairs, from propertyless veterans of the War of 1812, to the women who sacrificed on the homefront of World War I before being granted the right to vote the year after the war ended, to the young men of the Vietnam War era who could be drafted at 18 but (until the ratification of the 26th Amendment in 1971) couldn't vote until they turned 21.
Now, many liken the fight against the coronavirus to a war. And it is already expanding voting rights as some states lower barriers to casting a ballot.
"That's the logical trajectory," said Keyssar. "We're not in normal times."
"Quagmire of politicization"
Some members of Congress want to let all Americans take advantage of the voting rights now given to members of the military and other citizens living overseas.
Today, everyone has come to agree that members of the military should be able to vote while deployed and Congress has made it as simple as possible for them.
Overseas voters also can register to vote and request an absentee ballot at the same time, with one easy form. They can receive their blank ballot by mail, fax or email. And they will automatically be sent an absentee ballot for every election in the upcoming year, instead of having to request one each time.
There's even an emergency backup ballot if the absentee ballot doesn't arrive in time. It's a blank, universal write-in ballot that can be used for any election in any state. It can be printed out and returned by mail, postage paid.
"It is easier to vote from overseas than in the U.S. in a lot of ways," said Susan Dzieduszycka-Suinat, the president and CEO of the U.S. Vote Foundation and Overseas Vote Initiative. "Domestic is a quagmire of politicization and a victim of partisan politics, whereas overseas and military voting is not."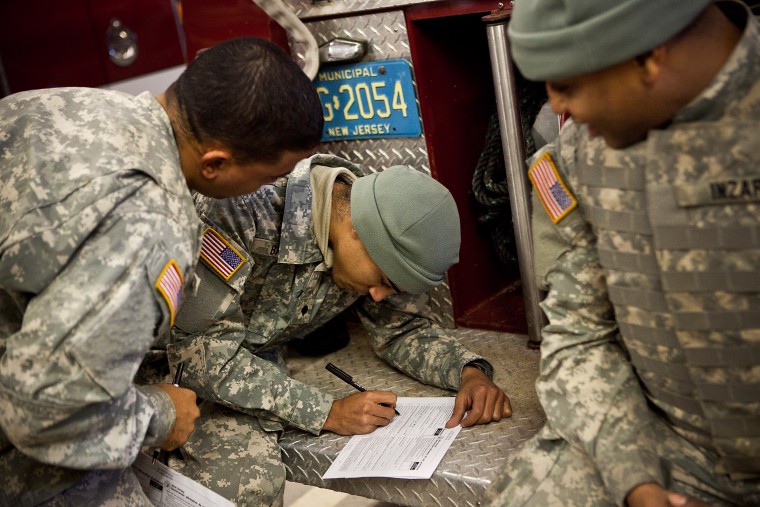 While elections are run by individual states, there's a federal agency under the Department of Defense that standardizes the process for both military and civilians overseas. And it provides information and assistance through a call center, website and voting assistance officers stationed at major military bases.
"Active duty service members are highly mobile, can move every two or three years or may deploy during an election year," said Meghan Kelly, state legislative affairs specialist at the Federal Voting Assistance Program, part of the Pentagon. "Civilian overseas voters may have limited access to resources they can lean on for assistance. For all of these voters, awareness of the FVAP program and resources help overcome those challenges."
A model?
As election officials prepare to grapple with the coronavirus, some advocates, experts and lawmakers want to make the emergency backup ballot available to any American who does not receive their absentee ballot in time.
In Wisconsin's recent election, at least 9,000 absentee ballots were never sent to voters who requested them, while others reported receiving their ballots too late.
Democratic Sens. Ron Wyden of Oregon and Amy Klobuchar of Minnesota, among others, are seeking to amend the Uniformed and Overseas Citizens Absentee Voting Act to let some of its provisions apply to Americans stuck at home.
"None of this reform would have ever happened were it not for the military voter," said Dzieduszycka-Suina. "The fact that these people are serving the country superseded all partisanship."