Republican Sen. John Cornyn of Texas fended off Democrat MJ Hegar on Tuesday, raising GOP hopes of weathering a potential blue wave on Capitol Hill.
With 92 percent of the vote counted, Cornyn was leading 53.7 percent to Hegar's 43.7 percent.
"It is the honor of my life to serve Texas in the U.S. Senate," Cornyn said in a statement released by his campaign. "Inspired by your trust and your patriotism, I will continue to be a strong voice for our values in Washington."
In a statement, Hegar urged supporters and fellow Democrats to be encouraged by the state's shift to a deeper shade of purple.
"Together, we stood up and got to work, building a powerful grassroots campaign from the ground up, shattering voter turnout records, and most importantly sending a message to a previously safe Senator that he answers to us," she said. "I am confident that the work we did will move our state forward for years to come."
In addition to conventional campaign issues such as the Supreme Court and the coronavirus, the race was marked by questions over Hegar's tattoos.
The pro-Cornyn super PAC Texans for a Conservative Majority attacked Hegar as too liberal for the state and in an online campaign prominently displayed pictures of her heavily inked right arm.
Hegar fired back, saying she got the tattoos to cover wounds sustained in Afghanistan in 2009 during a search-and-rescue mission.
"You think I'm ashamed of them? They cover my shrapnel wounds from when my helicopter was hot down," tweeted Hegar. "They're a mark of my service to our country. I'm damn proud of them."
Hegar hadn't held elected office, narrowly losing a 2018 House race for a seat just north of Austin.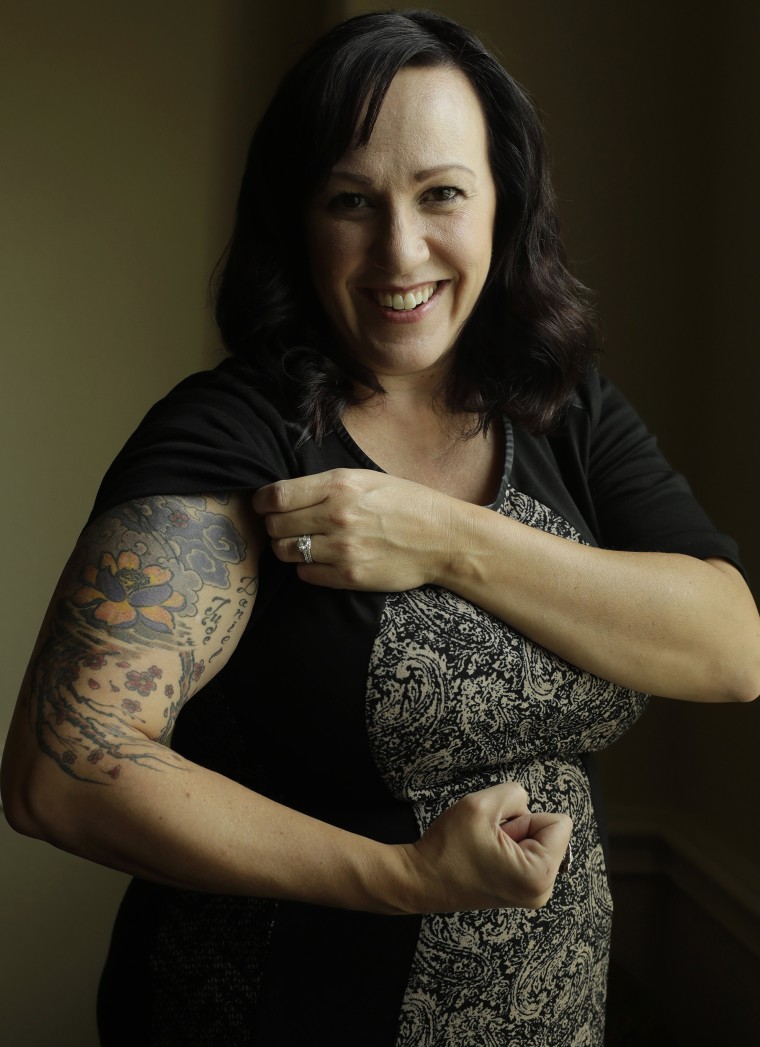 The last time Texas elected a Democrat to the Senate had been in 1988, and Republicans worked this cycle to extend the state's long red streak in the face of cultural and demographic shifts that have made Texas competitive in a manner unthinkable not too long ago.
In 2014, Cornyn won his third term with 61.5 percent of the vote. And six years earlier, he won a second term with a 54.8 percent.
But Texas has changed in the years since then.
From 2010 and 2018, the non-Hispanic white population fell from 45 percent to 42 percent, while the state's Hispanic residents increased from 38 percent to 40 percent, Census Bureau data showed. Texas' Asian population, another group that's been favorable to Democrats in recent years, went up from 4 percent to 5 percent.
And the growth of more liberal cities like Houston, Dallas, San Antonio and Austin helped make Texas competitive.
For example, President Donald Trump won the state's 38 Electoral College votes in 2016 by a comfortable 9 percentage points over Hillary Clinton. However, even in losing Texas by 807,355 votes, Clinton significantly closed the blue-red gap from 2012 when then-President Barack Obama lost by 1.26 million ballots to Republican Mitt Romney.
Momentum from that 453,824-vote pickup by Clinton carried into Beto O'Rourke's 2018 run against the state's junior senator and conservative lightning rod, Ted Cruz, who escaped with a victory margin of 2.5 percentage points, or 214,921 votes.
Those close calls fueled the "turn Texas blue" movement that's been mocked publicly by Republicans but quietly feared by GOP operatives.
But Hegar could not build on O'Rourke's numbers in some Democratic strongholds.
For example, O'Rourke ran up a 200,000-vote margin on Cruz in Harris County two years ago. With about 92 percent of Harris County's votes tallied by early Wednesday, Hegan led Cornyn by 128,000 votes.
And Cornyn won some suburbs that Cruz didn't capture in 2018. O'Rourke edged Cruz in GOP-friendly Tarrant County, which includes Fort Worth, by 4,300 votes. With more than 90 percent of ballots counted by Wednesday morning, Cornyn flipped Tarrant County back to Republicans by more than 44,000 votes.