Early voting in South Carolina
In South Carolina, registered voters can request a mail-in ballot or vote early in-person.
Mail-in ballots requested
1,386,701
Mail-in and early in-person ballots returned
1,249,711
South Carolina Primary election results
Joe BidenWinner

+ 39 Delegates

Bernie Sanders

+ 15 Delegates
Republican Primary/

50 Del.

50 Delegates
The Republican primary in South Carolina was cancelled and delegates have not yet been awarded.
How South Carolina voted
In 2016, Donald Trump won the state with 55 percent of the vote, according to NBC News results, while Hillary Clinton received 41 percent. A reliably red state, South Carolina last voted for a Democrat for president in 1976, when it backed Jimmy Carter.
2016 Exit Polls
Summary of 2016 Exit Poll data that shows the proportion of how different groups voted.
Men: Democrats

35%
Men: republicans

59%
Women: Democrats

45%
Women: republicans

51%
White: Democrats

24%
White: republicans

70%
Black: Democrats

94%
Black: republicans

4%
College Graduate: Democrats

43%
College Graduate: republicans

52%
No College Degree: Democrats

36%
No College Degree: republicans

58%
More to the story in South Carolina 2020
The coronavirus pandemic and its devastating economic fallout are two major issues that have an impact on the election. NBC News is tracking and updating daily the number of coronavirus related deaths in each state and U.S. territory, as well as the jobless claims as reported weekly by the Department of Labor that counts how many people have filed for unemployment benefits.
U.S.

Cases

Weekly
change
60-day
trend
Monthly
change
100,472,464

+0.00%

+0.00%

1,760,204

+20.00%

-29.00%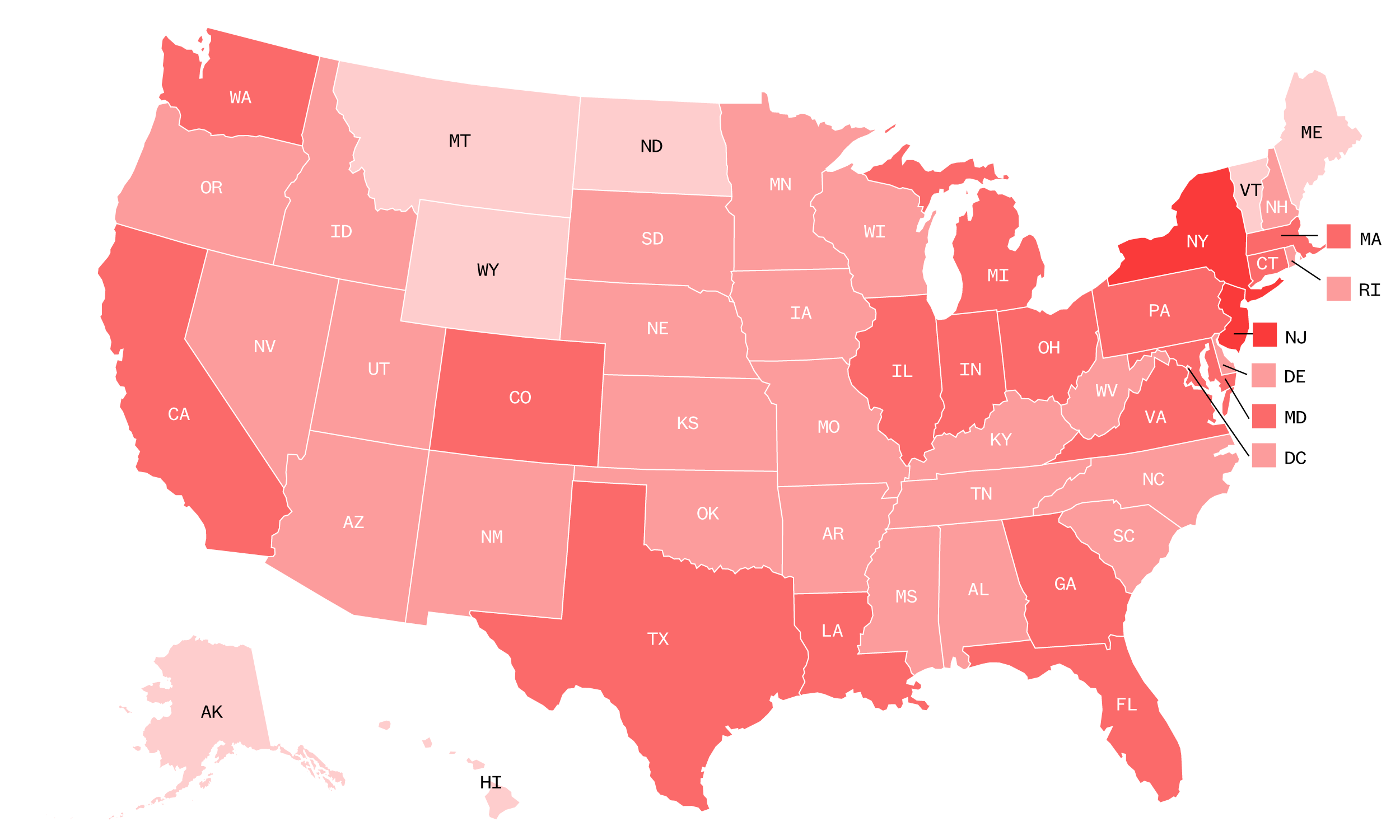 U.S.

Claims

Weekly
change
60-day
trend
Monthly
change
3,690,000

+1.01%

-0.99%

38,396

-5.99%

+2.61%