A New York court ordered the state to redraw its congressional districts again Thursday, opening the door for Democrats to boost their chances in the race for the House majority next year.
The appeals court ruled that the state's redistricting commission failed to meet its constitutional obligations during the most recent redistricting cycle and must draw a new set of maps.
Republicans have vowed to appeal, but if the order holds, it would give Democrats an advantage in the new maps, as the state's Independent Redistricting Commission holds little power. During the last election cycle, the court noted, the commission failed to submit a second set of maps to the Legislature, which must approve any map the commission draws.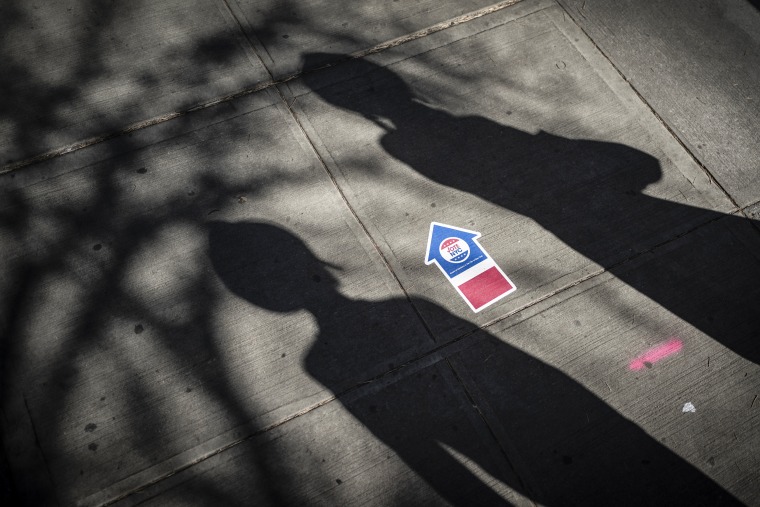 State legislators then took it upon themselves to draw maps that could have helped Democrats win three more seats — but Republicans sued, and state courts agreed that the Democratic-drawn maps were illegal gerrymanders. New York's highest court ordered the state to instead use maps drawn by an outside expert, whose competitive maps double-bunked top Democrats — setting up thorny primaries — and later helped Republicans flip four seats.
Democrats have a 15-11 advantage in the New York delegation. With Republicans holding only a five-seat majority in the House, a big shift in the map lines in New York (or any other state) before the 2024 election could have an outsize impact on who controls the chamber in 2025 and beyond.
"After failing to win at the ballot box last November, New York Democrats are attempting a blatant partisan power grab thinly disguised as a court case. Republicans will appeal to protect the will of the voters of New York, and we will fight to hold the line in the Empire State," National Republican Congressional Committee communications director Jack Pandol said.
The Democratic Congressional Campaign Committee, which had encouraged an aggressively gerrymandered map during the 2022 redistricting process, criticized Republicans' initial lawsuit against the gerrymandered maps as a "Republican power grab." In a statement, the DCCC chair, Rep. Suzan DelBene of Washington, said in part the group was "eager for the Independent Redistricting Commission to resume their constitutional duty."
New York is one of 13 states still embroiled in redistricting litigation, according to a redistricting tracker hosted by Loyola Law School in California. North Carolina's Republican-controlled Legislature is among those expected to redraw their maps this year, drawing new Republican-leaning districts.
The Supreme Court's recent, unexpected affirmation of part of the Voting Rights Act in an Alabama redistricting case could also send new Democrats to Congress in as many as four states, advocates said, as the precedent is applied in similar cases around the country.
Legislators in Alabama are scheduled to meet next week for a special session, where they are tasked with redrawing the state's congressional map to give Black voters an opportunity to elect two members of Congress instead of one.