Presidential candidates see themselves as stars. But sometimes, they have more in common with the kid stuck watching a game from the sidelines wishing to get substituted in.
"I wish I was there," said Ryan Binkley, a long-shot presidential candidate with no political experience. Binkley said he'll be watching the second GOP primary debate Wednesday evening at home with his wife in Dallas before he reviews the debate with his campaign team Thursday morning.
"We'll highlight some things that we think were pertinent and important and some things that we can learn from and apply to the messaging a little bit," Binkley said, explaining what he'll look to take away from the debate.
"Jealous," long-shot presidential candidate Perry Johnson said when he was asked how he thinks he'll feel watching the debate on TV.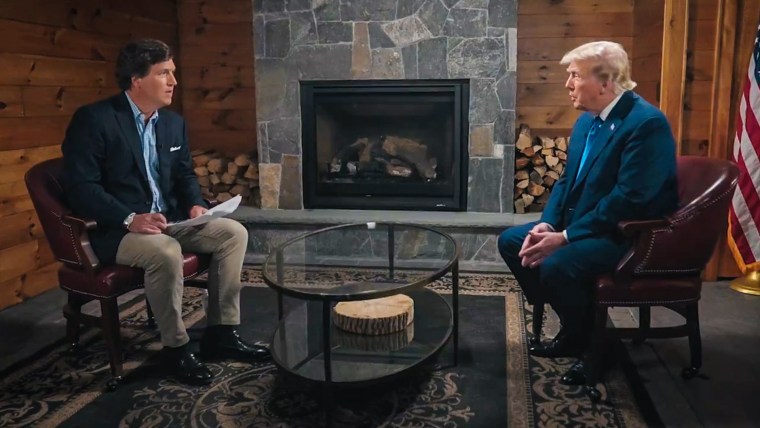 Johnson, a businessman, will be tuning in with friends and family from his posh estate in Bloomfield Hills, Michigan, a suburb of Detroit.
Johnson, who said the Republican National Committee told him he failed to qualify for the first debate at the last minute, described the experience as "the most disappointing moment in my life." A month on, he is still sour about what he describes as the RNC's conspiring against him to quash his candidacy — which hasn't polled above 1% in any public surveys in the last month, according to FiveThirtyEight's polling database.
"Bottom line is they don't want a guy like me," Johnson said.
E.W. Jackson, a pastor and one of the lowest-profile candidates in the GOP field, says he won't be watching the debate Wednesday evening.
"To me, it would be torture to listen to them pontificate," said Jackson, who plans to lie low at his home in southeast Virginia. Jackson said he may decide to record a podcast or raise money from donors instead of watch his competitors duke it out.
"Without Trump in the debate, based upon the last debate, it is not going to change a thing," he said.
Former Arkansas Gov. Asa Hutchinson, who was unable to meet the RNC's polling requirement after having appeared at the first debate, will watch this one privately from Washington, D.C., after having spoken at a news conference in Detroit earlier in the day.
Former Rep. Will Hurd of Texas declined to comment on his debate plans. He spent last month's debate watching from a hotel room in New York City's Times Square with a reporter from Politico.
And last — but certainly not least, when it comes to polling — there is Donald Trump. The former president didn't attend the first debate, choosing instead to record an interview with Tucker Carlson that went live on debate night. This time, he is skipping the debate and speaking to union workers in Detroit.