PITTSBURGH — Pittsburgh is renowned as a city of bridges, industry and championship sports teams — and now, in a much newer development, as a powerhouse of progressive politics.
Progressive candidates are in the middle of an eye-opening winning streak over more moderate Allegheny County Democrats who for decades had a firm grasp on power around Pittsburgh.
In May, progressive state Rep. Sara Innamorato — who started her rise by defeating a Democratic state legislator from the left in a 2018 primary — won a hotly contested Democratic race for county executive, the top county-wide office. The same day, Matt Dugan, a public defender running on a criminal justice reform platform, defeated longtime District Attorney Stephen Zappala, who had been in power for nearly a quarter-century. 
Those were the latest in a growing line of victories — which include a U.S. House win last year by Summer Lee, who, like Innamorato, previously won a state House seat by defeating a Democratic incumbent, and Pittsburgh Mayor Ed Gainey's defeat of then-Mayor Bill Peduto in a 2021 primary, among others. Plus, Sen. John Fetterman, elected last fall as an unabashed progressive, first rose to prominence as mayor of Braddock, a former steel town about 8 miles from downtown Pittsburgh.
The reasons for the progressive takeover up and down the ballot are numerous: A changing economy that has shifted from steel production and heavy industry to education, health care and tech; a plurality of younger voters that has become a force at the ballot box; a local political establishment that wasn't organized enough to fend off an uprising in both city wards and suburban enclaves; and the election of former President Donald Trump, which accelerated the advance of the movement.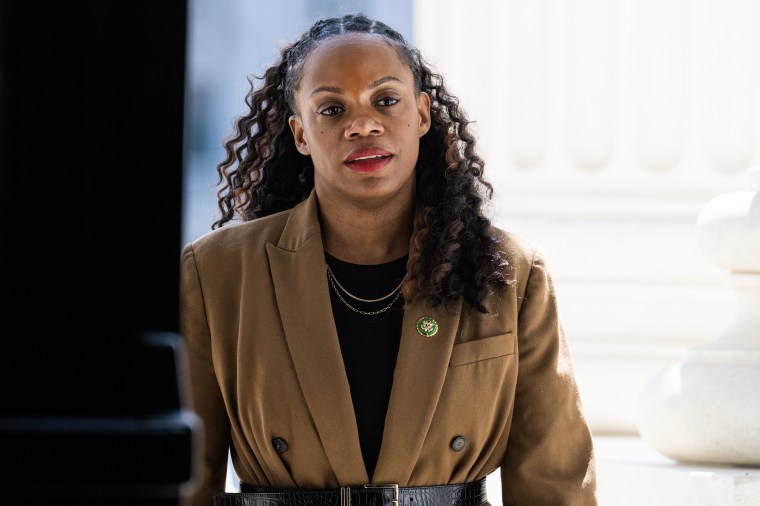 And though some believe unique region-specific factors have aided to the left's rise in a way that would be difficult to replicate elsewhere, Allegheny County progressives say their path to power offers a roadmap for how left-wing activists can expand their coalition outside of the nation's biggest cities. 
"People are so shocked that that can come from Pittsburgh," said Lee, the first Black woman elected to Congress from the Keystone State and to the state House from western Pennsylvania, "because they're still thinking about the Pittsburgh of old, a particular type of manufacturing, of steel, of Blue Dog Dems, of white men of a moderate politics."
"I think that the story around Pittsburgh is intentionally downplayed," Lee added. "Because people want you to think that the only place that you can win on the progressive message is in an AOC-district."
What's more, progressives here say their efforts to drive turnout among younger voters and voters of color could play a critical role in delivering battleground Pennsylvania to President Joe Biden and Democratic Sen. Bob Casey next year, pointing to advances they've made in recent years — but particularly in 2022 — as evidence. 
Last fall, turnout in Allegheny County increased by more than 30,000 votes compared with the 2018 midterms — a cycle that saw staggering turnout across the country midway through Trump's term in office. Meanwhile, turnout declined in Philadelphia County — the state's most populous  — by more than 50,000 votes. Though Philadelphia has more than 200,000 people of voting age than does its cross-state neighbors, Allegheny County voters cast roughly 75,000 additional votes. That boost helped Democrats trounce their GOP rivals in statewide races for Senate and governor as well as win a battleground local congressional race.
"If you look at Biden in 2020 versus Clinton in 2016, or even if you look at [Gov. Josh] Shapiro and Fetterman in 2022 versus Biden in 2020,  it keeps getting better and better and better," Ethan Smith, a Democratic pollster from Pittsburgh, said. "And a big reason for that is you have these progressive candidates who are activating these voters and turning them out at huge levels."
How the shift happened
National politicians have sought to use the area as a backdrop for messaging to working class and blue-collar voters, evoking its history as a leader in the steel industry and mining. But, as Lee and others noted, this messaging has mostly glossed over how the region has changed.
The progressive takeover has coincided with Allegheny County's population shifting younger as the city's tech-based economy has grown. The portion of residents in the county ages 20-39 increased by nearly 3% from the 2010 to 2020 censuses. Over that same time, the portion of residents ages 40-59 declined by more than 5%. The thinned ranks of Generation Xers traces to the collapse of the steel industry in the early 1980s, which decimated the local economy and contributed to a large exodus of people from the county.
Rich Fitzgerald, who has served as Allegheny County executive since 2012 and is leaving office after this year's election, has witnessed the political changes firsthand. Fitzgerald said when he was elected to county council more than 20 years ago, "almost every Democrat on county council and in the state legislature would have been pro-life, a little bit pro-gun and certainly pro-union."
"And obviously, that has changed," he said. "You could see it in the county council, the city council, the state House, the people who have gotten elected. That change really was accelerated when Trump won in 2016. But it was building. It was coming anyway."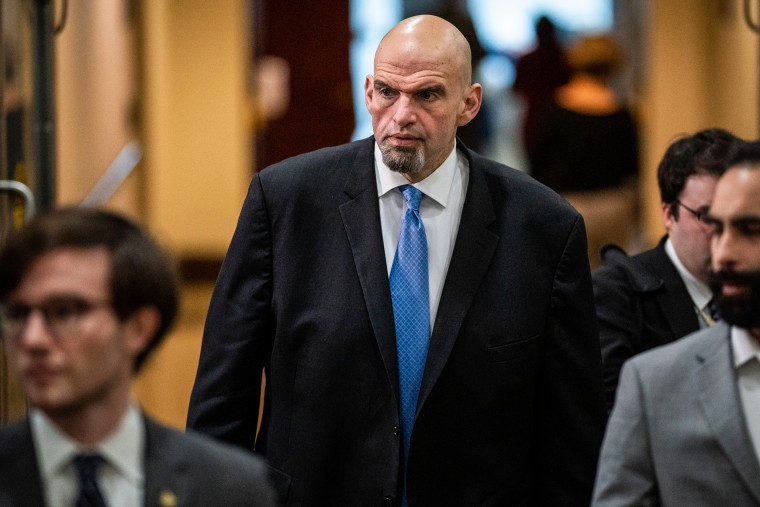 That change hasn't been limited to the city. In the leafy suburb of Fox Chapel, where Zappala, the sitting district attorney, resides, Dugan beat him by more than 10 points in the May primary. Four years prior, Zappala defeated his primary opponent there by 30 points. Innamarato, who emerged atop a six-person primary field that included multiple longtime local officials, won most of the districts in Mount Lebanon and Upper St. Clair, two upper-middle class neighborhoods south of Pittsburgh.
In campaigning, Dugan said he noticed "an energy and a willingness to listen about change in these suburbs, and folks really, really latched on to it."
"Really, county-wide, I think the establishment Dems are more afraid of us than they are Republican voters," Dugan said. "Because they see that we've been able to sort of wrestle power from what has been a decades, decades, decades long regime."
Republicans sense an opportunity
Yet Republicans do see an opening here as a result of the progressive charge.
Roughly 40% of county voters have backed Republicans in recent years, and the GOP thinks it can make inroads with independents and moderate Democrats who may be uneasy about the progressive takeover. Zappala is set to run on the Republican ticket this fall. In the county executive contest, Republican Joe Rockey just picked up an endorsement from a laborers union.
"For Republicans, this is a godsend," Christopher Nicholas, a veteran Pennsylvania Republican political consultant, said of Innamorato's primary victory. "Because they could not have made it a competitive race against any of the three guys. … The Republicans have an opportunity to make the race in the fall a referendum on Innamorato."
Mike Mikus, a Pittsburgh-based Democratic strategist who worked on Zappala's primary effort but is no longer working with him, said he's curious to see how Allegheny County's new direction may affect voting trends in the surrounding counties, which are Republican strongholds.
"Will it make the other counties more red?" he said. "Because what they'll see in the local news is progressive policies being enacted."
Should Innamorato and Dugan prevail this fall, progressive strategists say voters could see an expanded fracking ban, changes in the budgeting process, criminal justice reforms and an increased minimum wage for county employees. As one strategist based in the city said: "The door is pretty open to almost anything."
But Lee said for the new progressive leaders, the overarching priority is giving new and underrepresented voices a seat at the table.
"For so long, the people who were winning were people who were beholden to the folks who were funding them, and they had vested interests in certain areas," she said. "And the Mon Valley and Homewood and communities like the Hill district can never compete, but it doesn't mean that they don't deserve to be represented."