Leaving office was a change Barack Obama could believe in.
In the year after he handed the most powerful job in the world to Donald Trump, Obama's foray into post-presidential life has included globe-trotting, book-writing, speech-giving and the unmistakable perks of semiprivate life — like sleep and nights out with Michelle, his wife and former first lady.
And while he has managed to largely stay out of the chaos that has mired Washington after his exit — minus a few public policy-related pronouncements — Obama has charged ahead with building his foundation and presidential center, ending 2017 with a pair of campaign rally appearances that revealed his love for the stump.
Those who know Obama best, however, say he doesn't miss being commander in chief, and is happy having returned to a somewhat normal life.
"He's really relishing his time," Cecilia Munoz, who served as director of the Obama White House's Domestic Policy Council, told NBC News.
"He was in there for eight years. We used to joke when we were in office that they weren't regular years, they were dog years," Munoz, who has seen the Obamas regularly over the past year, said.
Added Valerie Jarrett, Obama's senior adviser when he was president, "He doesn't spend any time at all wishing he were back in the Oval Office."
"He is just very much enjoying the new chapter of his life, and he's had a chance to spend real quality time with Mrs. Obama and his family," she said, adding that his priority has been getting his foundation up and running and finishing his memoir.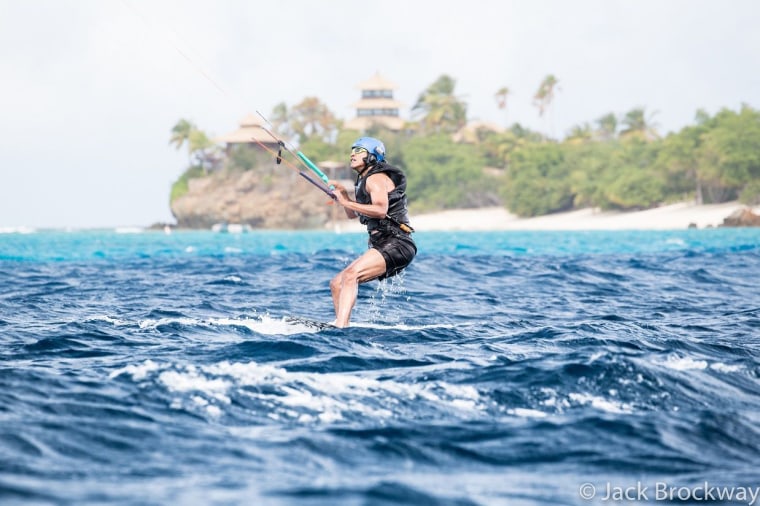 But before starting on those tasks, he took time to rest, relax and travel.
Obama kicked off his return to civilian life with a February break in the British Virgin Islands, where he was a guest on the private island of the British billionaire Richard Branson. The pair were photographed palling around, and Obama even tried his hand at kiteboarding.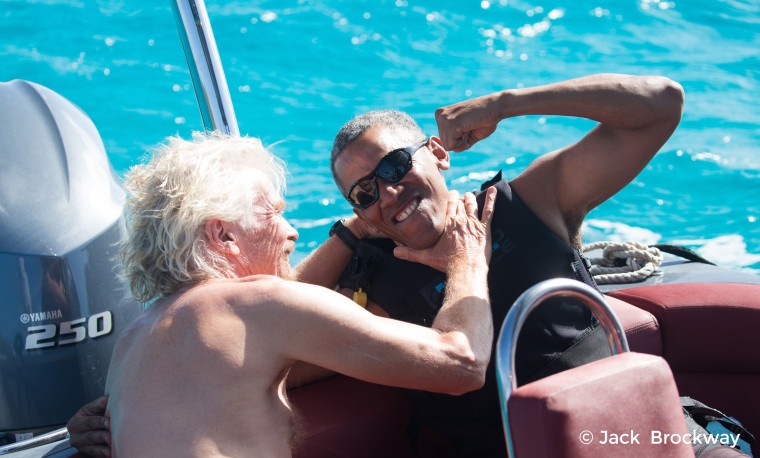 He followed that sojourn with a stay on the French Polynesian island of Tetiaroa, where he first hunkered down in solitude to begin writing his memoir before being joined by Michelle.
In May, he flew to Europe and met with Chancellor Angela Merkel of Germany just ahead of the NATO summit that Trump would take part in. Obama also made time for a days-long family vacation in the Tuscan countryside.
A month later, the Obamas and their daughters, Sasha, 16, and Malia, 19, took another family trip — to Indonesia, where the former president lived for several years as a child — and river rafted on the island of Bali.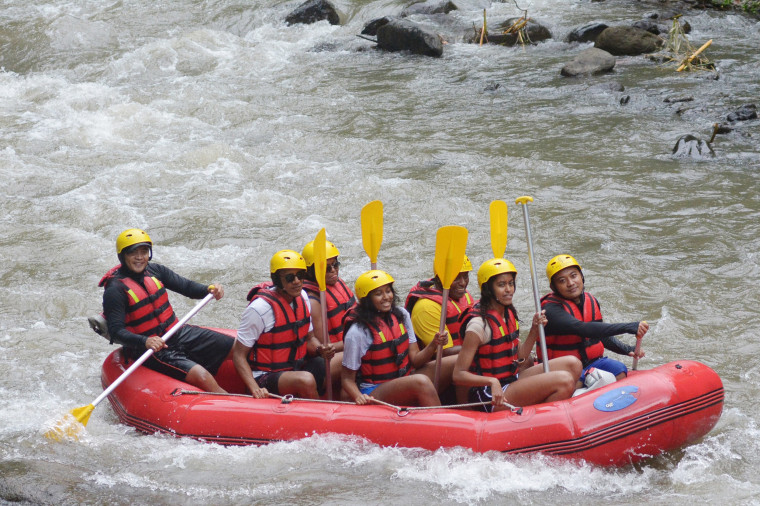 But Obama couldn't go long without returning to his roots as a community organizer. In April, he made his first public appearance since leaving office, encouraging students and young activists at the University of Chicago to "take their own crack at changing the world."
Weeks later, in early May, he and Michelle unveiled design plans for the Obama Presidential Center in the Jackson Park neighborhood on Chicago's South Side.
The focus of the center is not just to be a presidential library but to contribute to training "the next generation of leadership," Obama said at the time, "so that they can take up the torch and lead the process of change in the future."
Obama has also pledged to be active in the issue of redistricting. He tapped Eric Holder, his attorney general for most of his two terms, to lead a new group— the National Democratic Redistricting Committee — to prepare Democrats for 2020, when states will redraw the boundaries of their legislative and congressional districts for the first time in a decade.
When it came to weighing in on the policies of his Republican successor, however, Obama picked his battles — even as Trump took direct aim at his legacy.
Obama has yet to publicly address Trump by name, but he did post a lengthy message on Facebook in September criticizing the president for rescinding the Deferred Action for Childhood Arrivals program, or DACA, calling the decision "cruel." Weeks later, he warned that GOP-led efforts to undo Obamacare, his signature legislative achievement, would cause "real human suffering."
Obama also came under modest criticism himself for delivering paid speeches. According to The New York Times, Obama had given at least nine paid speeches as of September, including to a health care conference hosted by Cantor Fitzgerald, an investment banking firm, for the sum of $400,000.
A spokeswoman for Obama told NBC News that all of his speaking gigs "are true to his values" and have contributed in part to his ability to donate $2 million to jobs training programs for low-income Chicago residents.
And while politics took a back seat for a time, by fall Obama was rallying crowds on behalf of two Democratic candidates for governor, Ralph Northam in Virginia and Phil Murphy in New Jersey. Both won in November.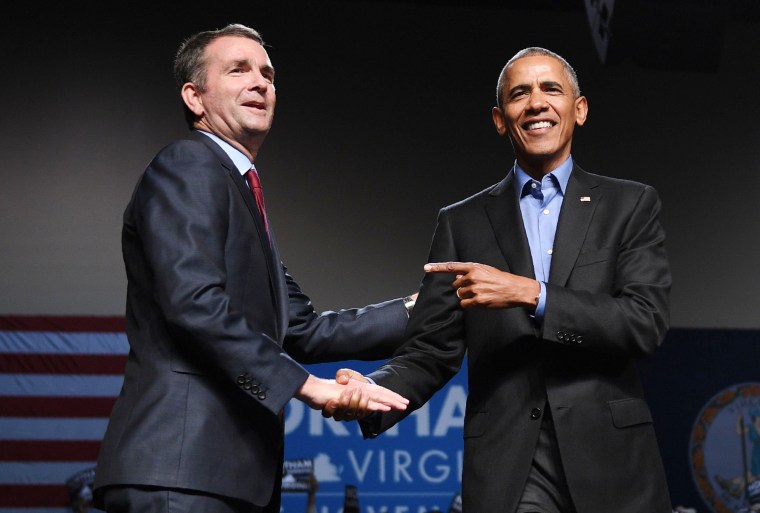 Those closest to Obama think he's likely to return to the trail for Democrats as the midterm season heats up.
"I think it's very important to him that Democrats have a good showing and win back the House and hopefully the Senate, and he will certainly spend time, as it gets closer to the election, helping out making sure that that happens," Jarrett said.
Obama, for his part, also made time for perhaps the simplest, and most tedious, civic duty of them all: jury duty. He was reported after being called in Chicago in November, but was not selected to serve.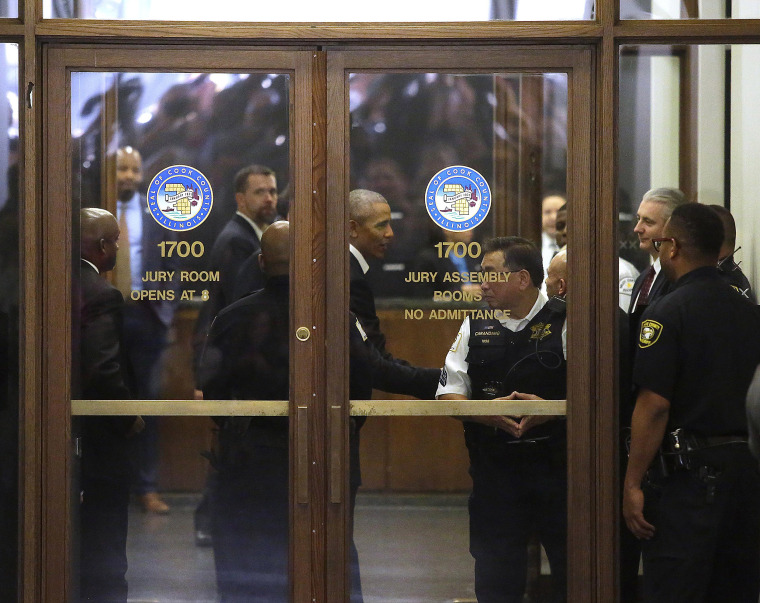 The demands of family, though, may have brought the most wrenching change to the former president's life.
In August, Obama dropped Malia off at Harvard for her freshman year. He described the emotional scene to David Letterman, telling the talk show host on the first episode of Letterman's new Netflix series that he was "sobbing" and "misting" in the weeks leading up to it.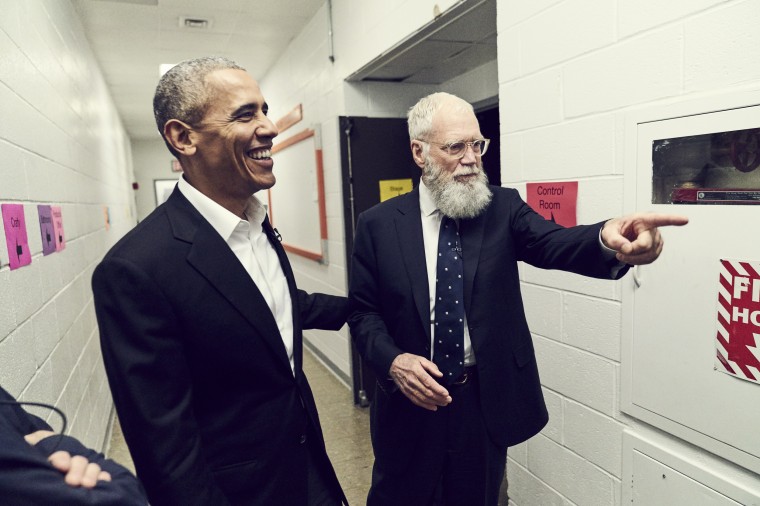 Jarrett, who has socialized with and traveled with Obama frequently over the past year, described his mood at the goodbye as "soul-crushing."
"He misses her a lot," Jarrett said of Malia. "He often says that having a child is like having your own heart walking around outside your body."
But the other three Obamas have also had to adjust to a new routine, settling into their posh nine-bedroom mansion in Washington's Kalorama neighborhood.
"They love the house and they love the freedom," Munoz said.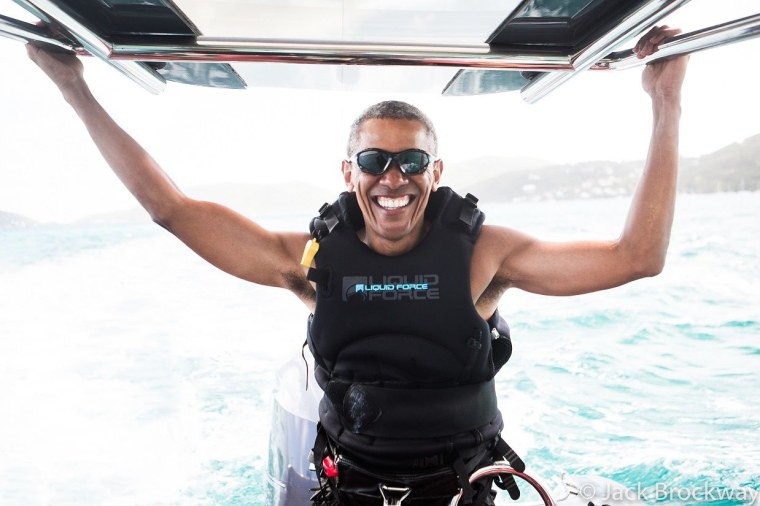 And staying in Washington will allow Sasha, a junior at the exclusive Sidwell Friends School, to finish high school there — which was "very important" to the Obamas, Jarrett said.
Through all the changes, though, the former president has remained calm and composed.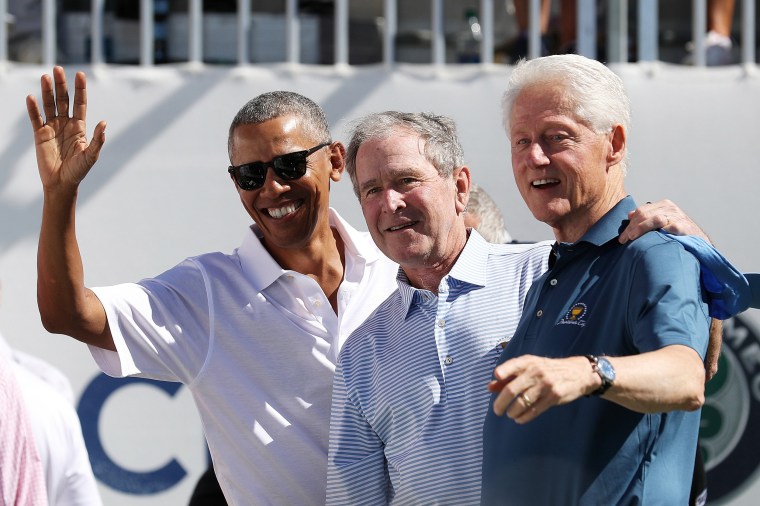 In other words, very much himself.
"If you look at the arc of his career, there are some things that have been completely consistent," Munoz said. "He is who he has always been. Focused on his work, engaged in a very thoughtful way and someone who takes a long view."
"There is just a lovely way in which he's been consistent in who he is," she said.