WASHINGTON — President Joe Biden will meet Friday with family members of WNBA star Brittney Griner and former Marine Paul Whelan as the White House continues to push for their release from detention in Russia, said White House press secretary Karine Jean-Pierre.
The meetings with Griner's wife, Cherelle, and Whelan's sister, Elizabeth, which will take place separately, will be the first between Biden and the family members, though they spoke to them by phone in July.
In the meeting Friday, Biden will "discuss his continuing commitment to bringing their family members home safely," Jean-Pierre said. "As we have said before, we believe that Russia is wrongfully detaining Brittany and Paul under intolerable circumstances."
The meeting was first reported by The Associated Press. 
The White House has been in talks with Russian officials over the release of the two Americans, and Biden said last month that he was hopeful a deal could be made to release Griner. But since then, there have been few signs of progress from the administration. 
NBC News reported in July that the U.S. had offered to exchange Griner and Whelan for Viktor Bout, a Russian arms dealer who has been serving a 25-year prison sentence. In August, after Griner's sentencing, Russia said it was ready to discuss the possibility of a swap.
The Russians always want numerical parity, in other words, for the U.S. to trade two people in exchange for Griner and Whelan, but Thursday night U.S. officials say the Russians have not come up with a serious counteroffer.
The U.S. and Germany, meanwhile, have categorically rejected suggestions in Russian state media that Vadim Krasikov, a Russian convicted of a political assassination in Berlin, would be turned over by German authorities as part of a deal.
"I would love to say that the purpose of this meeting is to inform the families that the Russians have accepted our offer and we are bringing their loved ones home. That is not what we're seeing in these negotiations at this time," Jean-Pierre said. "Look, as we've said, the Russians should accept our offer. They should accept our offer today. We will keep working diligently until the day we get to share that good news."
State Department spokesperson Ned Price said Thursday the talks "have certainly not moved with the speed we would like," though he would not call the talks stalled. He also did not rule out a meeting between Secretary of State Antony Blinken and Russian Foreign Minister Sergei Lavrov during the UN sessions in New York next week, saying "if a senior level meeting would help take us one step closer to seeing their release, they would not hesitate to do it." 
Griner was sentenced to nine years in jail by a Moscow court last month, and her defense team is appealing. Griner was arrested at a Moscow airport on Feb. 17 after authorities said they found cannabis-infused vape cartridges in her luggage. Whelan has been detained since 2018 and is serving a 16-year sentence.
The U.S. government has said both have been wrongfully detained.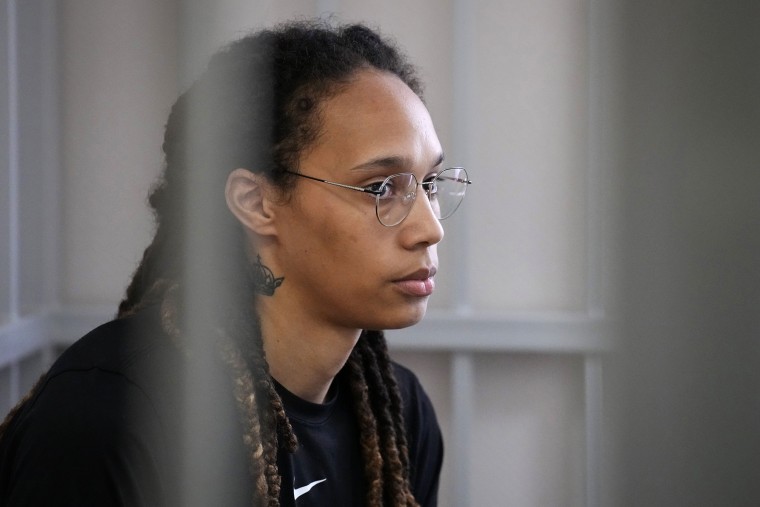 The meeting comes shortly after reports that former U.S. Ambassador to the United Nations Bill Richardson, who has been involved in past hostage negotiations, was in Moscow this week.
Richardson did not coordinate his visit with the U.S. embassy, the State Department said. At a briefing Wednesday, Price suggested private efforts could interfere with ongoing talks.
"Our concern is that private citizens attempting to broker a deal through the established channel is likely to hinder the efforts that we have undertaken to see the release of Paul Whelan and Brittney Griner," Price said.