Facing a string of sexual misconduct allegations and mounting pressure from fellow Democrats, Sen. Al Franken announced Thursday he will leave office in the coming weeks. But Franken, a former comedian, didn't go down without taking some scathing parting shots at President Donald Trump and Republicans who have been accused of similar actions.
"I, of all people, am aware that there is some irony that I am leaving while a man who has bragged on tape about his history of sexual assault sits in the Oval Office, and a man who has preyed on underage girls is running for the Senate with the full support of his party," Franken, D-Minn., said in emotional speech on the Senate floor.
He was referring to Trump, who has also been accused of sexual misconduct, and Roy Moore, the Republican candidate for Senate in Alabama, who has faced allegations of sexual misconduct with teenage girls. Trump and Moore have both denied the claims.
"Today, I am announcing that in the coming weeks, I will be resigning as a member of the United States Senate," Franken said, the day after Democratic women led the charge of 35 Democratic senators who called on their embattled colleague to step down. It was also days after Rep. John Conyers, a Michigan Democrat who was also accused of sexual misconduct, resigned under pressure.
In his speech, Franken, a former "Saturday Night Live" comic who made an improbable journey to become a leading liberal voice in the Senate, denied "some" of the allegations against him while saying he remembered others "very differently."
Franken argued that he had "earned a reputation as someone who respects the women I work alongside every day," but that a "very different picture of me" had emerged over the last few weeks.
He explained that as women came forward recently with allegations against men in Hollywood and in the media, he "felt we had entered an important moment in the history of this country" and "were finally beginning to listen to women about the ways in which men's actions affected them."
But when "the conversation turned to" him suddenly, Franken said he was "shocked" and "upset."
Franken, a two-term senator, said that, in responding to the accusations against him, he "wanted to be respectful of that broader conversation, because all women deserve to be heard and their experiences taken seriously."
"I think that was the right thing to do. I also think it gave some people the false impression that I was admitting to doing things that, in fact, I haven't done," he added.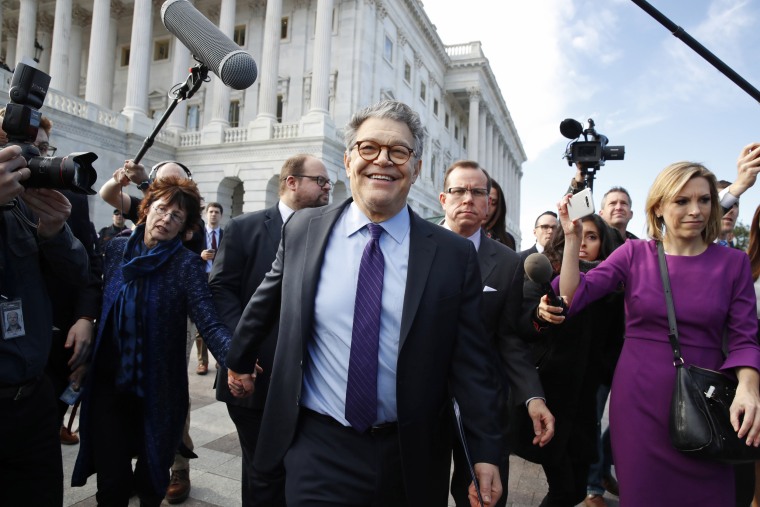 A spokesman for Franken said the senator had not yet determined when his last day would be.
As Franken spoke, many of the Democratic women in the Senate who said Wednesday that it was time for the lawmaker to go — including Kirsten Gillibrand of New York, Claire McCaskill of Missouri and Tammy Baldwin of Wisconsin — looked on, appearing visibly upset.
Just a day earlier, it was Gillibrand's Facebook post that set off a cascade of calls for Franken's resignation, first by her female colleagues, and later, by senators, male and female, across both parties.
Leeann Tweeden, a Los Angeles radio news anchor, was the first woman to come forward with accusations against him. Last month, she claimed that during a 2006 USO tour Franken — who was not yet elected to the Senate — forcibly kissed her while they rehearsed a skit together and later groped her on a plane. An alarming photograph backed up her accusation.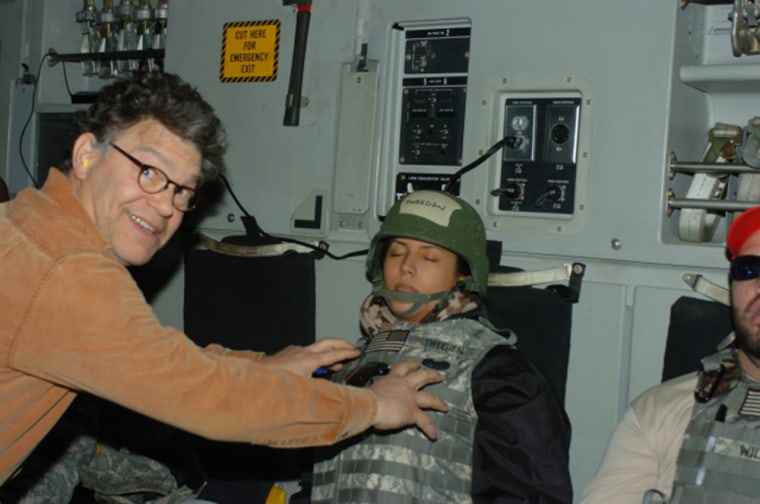 After Tweeden told her story, several more women come forward to allege that Franken had groped them in public settings, prompting Franken to issue an apology as well as support a Senate Ethics Committee inquiry into his behavior.
"I've learned from recent stories that in some of those encounters, I crossed a line for some women — and I know that any number is too many. Some women have found my greetings or embraces for a hug or photo inappropriate, and I respect their feelings about that," he said at the time.
But a Politico report Wednesday morning was the beginning of the end for Franken's colleagues. In it, a former congressional aide to the senator said he tried to forcibly kiss her in 2006, saying, "It's my right as an entertainer." Franken denied the account, which has not been verified by NBC News, but by the end of the day, dozens of senators, including Senate Minority Leader Chuck Schumer, had issued statements calling for his ouster.
Minnesota's governor, Mark Dayton, a Democrat, has the power to appoint Franken's replacement, who would serve until the next statewide general election in November 2018. Dayton said Thursday that he will announce his decision on who will replace Franken in the Senate "in the next couple of days."
From parodies to politics
Franken was elected to the Senate in 2008 in one of the closest elections in the history of the chamber, one that triggered a recount and was eventually decided by the Minnesota Supreme Court. He won by 312 votes.
He was re-elected to the Senate in 2014, winning 53 percent of the vote.
"It's the story of a Midwestern Jewish boy of humble roots (the first in his family to own a pasta maker) who, after a thirty-five-year career in comedy, moved back home to challenge an incumbent senator," Franken wrote in his 2017 political memoir "Al Franken, Giant of the Senate."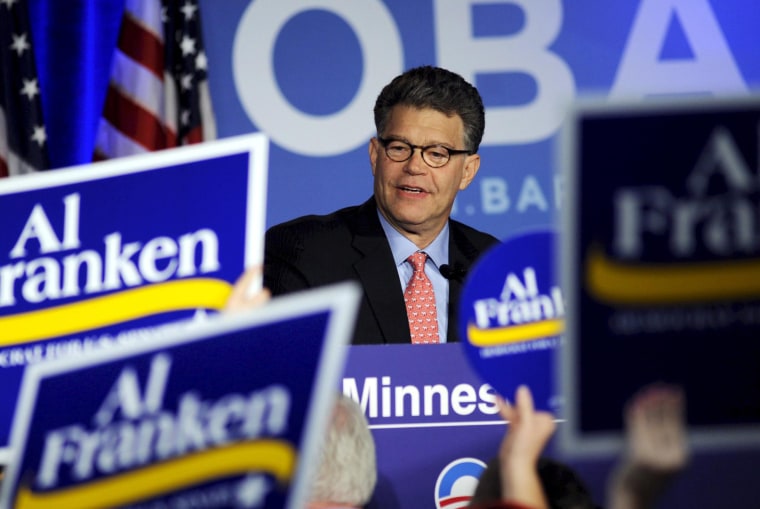 "It's the story of how, after spending a lifetime learning to be funny, I learned how not to be funny."
Before entering the Senate, he hosted "The Al Franken Show" on Air America, the now-defunct liberal talk-radio network, from 2004 until 2007, when he announced he would run for office.
His career began as one of the early stars of "Saturday Night Live" in 1975.
Franken was born in New York City in 1951 but grew up in St. Louis Park, Minnesota, after his parents relocated there when he was 4. Franken began performing stand-up routines in Minneapolis clubs while he was in high school.
He graduated from Harvard in 1973, where he met his wife, Franni, with whom he has two kids. After Franken graduated, he signed on with SNL.
The first sketch he helped write lampooned President Gerald Ford, suggesting a new campaign slogan: "If he's so dumb, why is he President?"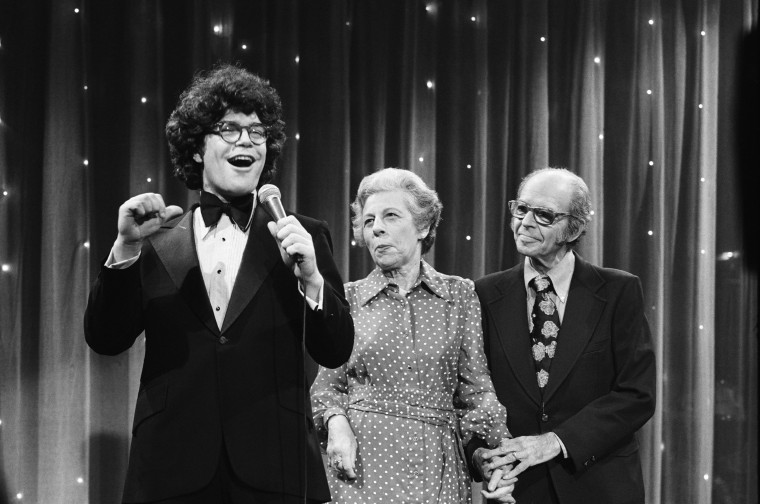 He is perhaps best known for his SNL character Stuart Smalley, a satirical parody of a self-help guru who hosted "Daily Affirmation With Stuart Smalley," which later became the subject of a film.
Smalley was best known for his catchphrase: "I'm good enough, I'm smart enough, and doggone it, people like me."
Franken told The New York Times Magazine that the character emerged after Franken went through a 12-step program with his wife during her battle with alcoholism.
"I was trying to explain recovery through a character," Franken told the magazine. "He is a character that, at first blush, looks like kind of an idiot, but actually a lot of the stuff he's trying to talk about is true."
Franken left SNL in 1995 after being passed over for the Weekend Update anchor slot, which was given to Norm Macdonald.
His comedy ambitions began in the second grade. He told People Magazine in a 1992 profile that he wrote what amounted to his first comedy sketch after he watched the girls in his second-grade class perform an "insipid" version of "I'm a Little Teapot."
His political interests developed at that time, too.
He watched the 1960 conventions with his dad, Joe, who was a salesman and supported the Republican presidential candidate, Richard Nixon, he told People. Phoebe, his mother, who was a real estate agent, supported the Democrat, John F. Kennedy. At that young age, he told People, he sided with his father, but eventually sided with Democrats.
Franken's political profile only grew after Trump's election.
He sat on three Senate committees, including the powerful Judiciary Committee that is investigating allegations of Russian meddling in the 2016 election, which helped elevate his profile among progressives by grilling Trump's nominees and castigating the president.
He called Trump's inauguration "perhaps the most depressing moment I've had since I entered politics, though that record has been repeatedly surpassed since Jan. 20," according to Rolling Stone.
He sparred with Attorney General Jeff Sessions and Education Secretary Betsy DeVos, with his interactions often drawing praise from progressives and ire from conservatives — and occasionally going viral on social media.
"I had a career in identifying absurdity, and I know it when I see it and it makes me question your judgment," he told Neil Gorsuch, the president's Supreme Court pick, during his confirmation hearing.