WASHINGTON — President Joe Biden said Thursday that he hopes the death of Tyre Nichols prompts action on Capitol Hill to advance police reform as he met with members of the Congressional Black Caucus at the White House.
Biden and Vice President Kamala Harris hosted members of the group in the Oval Office as they try to revive an effort to pass police reform legislation. Harris attended the funeral Wednesday for Nichols, who was fatally beaten by police in Memphis, Tennessee, last month.
Speaking to reporters before the closed-door meeting, Biden said he hopes what happened "spurs some action that we've all been fighting for."
"I listened to Al Sharpton's eulogy, which I thought was first-rate," Biden said about Nichols' funeral."And we got to stay at it, as long as it takes."
The participants included Rep. Steven Horsford, D-Nev., the caucus chair; Sens. Cory Booker, D-N.J., and Raphael Warnock, D-Ga.; and Reps. James Clyburn, D-S.C., Sheila Jackson Lee, D-Texas, and Joe Neguse, D-Colo., the White House said.
Biden applauded Democrats for passing a police reform bill in 2021 when they controlled the House, and he praised senators like Booker who fought hard for legislation in the upper chamber.
"The death of Tyre Nichols is yet another example of why we do need action," Horsford told Biden. "But you have already led on the action that we've been able to take through executive order. We need your help to make sure we can get the legislative actions that are necessary to save lives and to make public safety the priority that it needs to be for all communities."
Horsford and his Black caucus colleagues spoke to reporters outside the White House and indicated they had a productive meeting with Biden and Harris. Horsford said a legislative package to address the culture of policing and public safety "is going to require all of us — including Republicans."
"We covered a number of important issues on our path forward. That path will take all of us to get done, because we know yesterday it may have been Tyre Nichols, but sadly, these incidents could happen to anyone in any community," Horsford said.
Warnock added: "I think I speak for a whole lot of Americans when we say that we're sick and tired of human beings turned into hashtags. This has got to stop. Every parent who sends their young adult child off to drive shouldn't have to worry they're going to come back home safely."
Horsford requested a meeting with Biden this week to "push for negotiations on much needed national reforms to our justice system — specifically, the actions and conduct of our law enforcement."
"No one in our nation should fear interacting with the police officers who serve our diverse communities, large and small. We all want to be safe," Horsford said in a statement Sunday. "Many Black and brown people, however, and many young people in general, are justifiably afraid to interact with law enforcement officials."
Olivia Dalton, the principal deputy White House press secretary, told reporters this week that Biden is "committed to doing everything in his power to adjust, to ensure our criminal justice system lives up to the promise of fair and impartial justice, equal treatment and dignity for all."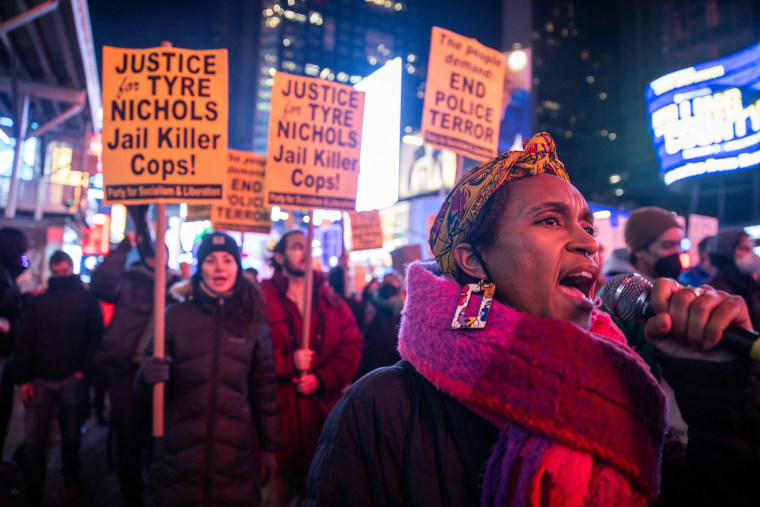 Last week, Biden spoke by phone with Nichols' mother and stepfather, RowVaughn Wells and Rodney Wells. He expressed his condolences and commended the family's courage and strength, the White House said.
He also said he was "outraged and deeply pained" by videos of the brutal beating, which he called "horrific" in a statement shortly after they were released.
"It is yet another painful reminder of the profound fear and trauma, the pain, and the exhaustion that Black and Brown Americans experience every single day," Biden said.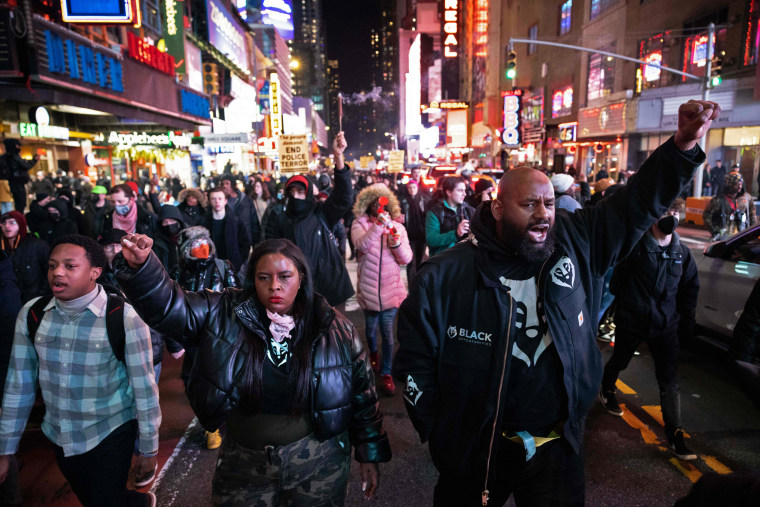 Attempts to resurrect negotiations in Congress over police reform are already teetering over an impasse.
Some senators have tried to revisit talks in the wake of Nichols' death, but some are skeptical they will reach an agreement that can pass in the new divided Congress.
It's the second time in three years that lawmakers have sought to advance legislation for new rules about police practices. The previous effort came after the murder of George Floyd.
Senate Judiciary Committee Chair Dick Durbin, D-Ill., said Monday that he had initiated a discussion with Sen. Lindsey Graham of South Carolina, the committee's top Republican, about one of the major sticking points of failed bipartisan police reform negotiations two years ago: qualified immunity for officers.
However, ahead of the White House meeting Thursday, Sen. Tim Scott of South Carolina, who has been a lead Republican negotiator for police reform, posted a series of tweets saying discussions about resurrecting the George Floyd Justice in Policing Act are "a nonstarter."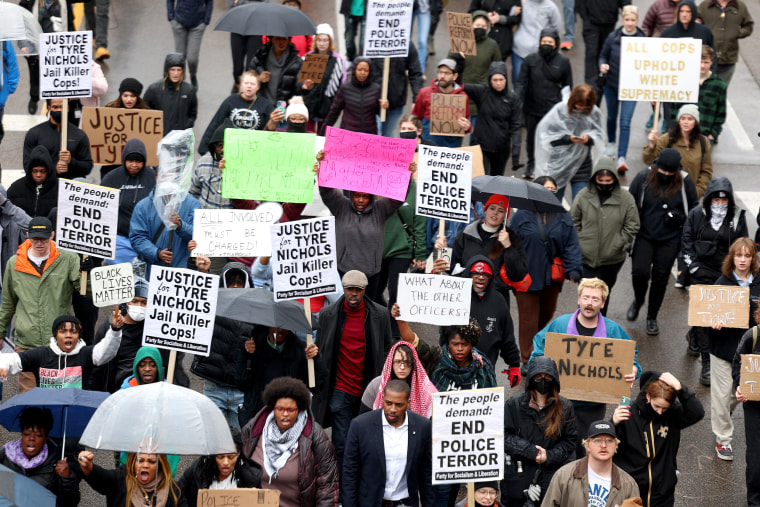 Even if a bill were to pass the Senate, the new GOP-controlled House is unlikely to consider any proposal.
In March 2021, the Democratic-led House voted 220-212 to pass the George Floyd Justice in Policing Act. The only Republican who voted for it, Lance Gooden of Texas, said that he did so by mistake and that he opposes the bill. The vote led to months of talks — featuring Scott, Booker and Karen Bass of California, then a Democratic House member — to craft legislation that could pass in the House and achieve 60 votes to break a filibuster in the Senate.
The two sides were closing in on a deal on some provisions, like imposing limits on chokeholds and "no knock" warrants, providing mental health resources for officers and preserving records of misconduct. But talks stalled over some irreconcilable differences, including whether to roll back qualified immunity for police officers — a priority of civil rights advocates that Republicans strongly opposed.
CORRECTION (Feb. 2, 2023, 6:37 p.m. ET): A previous version of this article misspelled the first name of a former Democratic House member. She is Karen Bass, not Karien.