Proving that bipartisanship is not dead, House Speaker John Boehner planted a smooch on the cheek of House Minority Leader Nancy Pelosi, who was all smiles, as they waited for President Barack Obama's remarks in the White House Rose Garden on Tuesday.
Nibbling canapés and sipping from long-stemmed wine glasses, lawmakers from both parties mingled Tuesday in a rare bipartisan gathering to celebrate passage of an equally unusual compromise that permanently changed how Medicare pays doctors.
The scope of the problem — Congress has been making annual last-minute fixes to the payment structure for years — and the extraordinary common ground both parties negotiated was enough cause for President Obama to bring lawmakers, Cabinet members and White House staff together to praise the accomplishment.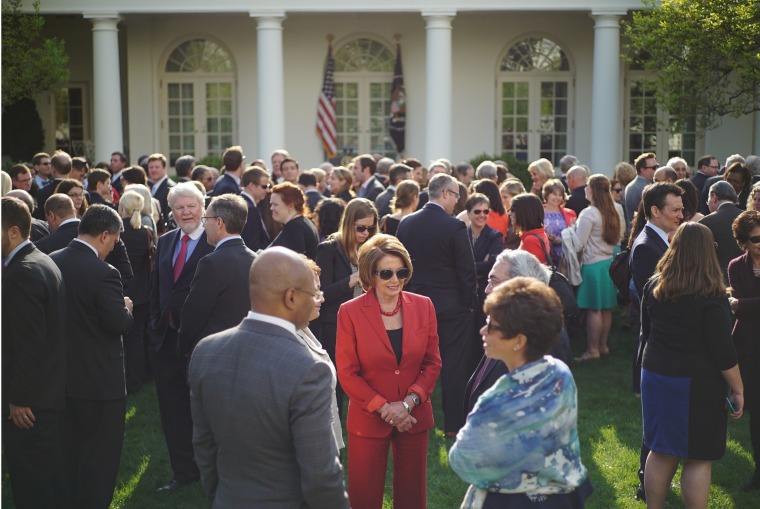 — NBC News and The Associated Press