WASHINGTON — Staff Sgt. Aquilino Gonell recently retired from the U.S. Capitol Police after he was injured in the Jan. 6 attack. But he remains worried about one, seemingly small, security gap on Capitol Hill that could lead to a big problem.
Members of Congress and, often, the people they enter the Capitol with are not screened by security when they enter the Capitol complex.
"Oh, it is disturbing," Gonell said. "The protocol is for them to pass around security."
Staff members of the House Administration Committee confirmed that members and their guests are not required to be screened. Capitol Police declined to comment.
For more on this story tune in tonight for "Top Story with Tom Llamas" on NBC News Now at 7 p.m. ET.
The House rules, set by the Capitol Police Board, prohibit firearms from being carried anywhere on the grounds, except in members' personal offices. But if they are never screened, there is no way to enforce the rules, and many members of Congress believe some of their colleagues are ignoring them.
Rep. Jared Huffman, D-Calif., has raised alarm bells about allowing members to bypass security, and, in a letter shared exclusively with NBC News, he is asking President Joe Biden to appoint a new architect of the Capitol to change it.
"It makes all of us less safe," Huffman said, noting that the architect of the Capitol sits on the three-member Capitol Police Board, which could change or better enforce the rules.
The position is vacant after Biden fired Architect of the Capitol Brett Blanton this month after an inspector general's report found he had misused his authority. Blanton used his government-issued vehicle for personal reasons and falsely presented himself as a member of law enforcement, the inspector general found.
Huffman and 13 other House Democrats signed the letter to Biden, saying, "It is imperative that the next Architect of the Capitol be mindful of threats from both outside and inside the Capitol complex and enforce rules barring Members of Congress from carrying firearms."
The White House has not said whom will it appoint.
Some Republicans have grown more vocal about their desire to carry firearms around the Capitol complex.
"I always feel better when I know that my colleagues on the floor are armed," said Rep. Matt Gaetz, R-Fla.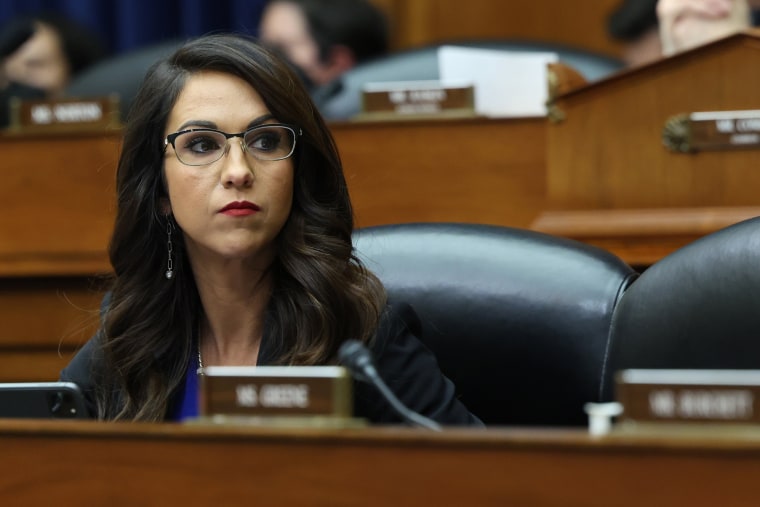 After the Capitol riot, then-House Speaker Nancy Pelosi, D-Calif., had magnetometers erected around the House chamber to screen members before they entered the floor and to enforce the no-guns policy. But the moment Republicans took the majority, the mags came down.
Gaetz said he believes members started carrying guns all the way down to the floor immediately.  
"Absolutely, the day that metal detectors came down," he said. "Maybe the day before. Who knows?"
Republicans on the House Natural Resources Committee voted this month to remove a Democratic amendment that would have prohibited firearms in the hearing room.
"We have the right to defend ourselves, and we're going to defend that right to keep that in America," Rep. Lauren Boebert, R-Colo., said at the time.
Huffman said he believes members' ability to carry weapons into the Capitol complex unchecked is a growing security threat. "It makes all of us less safe," he said, adding that threats against lawmakers, which remain near historic highs, warrant a review of the Capitol's screening policy.
The mix of political passion and guns also makes Rep. Troy Nehls, R-Texas, who is a former sheriff, nervous.
"I support the Second Amendment. I'm all about that," Nehls said. "But this is the United States Capitol, and it's kind of like, you know, would you allow people to carry weapons at the county courthouse in civil trials dealing with divorce proceedings? No. The emotions are too high."
But some of his fellow Republicans argue that being elected to Congress alone is a proper vetting that should allow members the special right to not be screened.
"If we are trusted with the world's greatest secrets and most exquisite intelligence, we can probably be trusted with our own security and the security of our co-workers," Gaetz said.
Huffman says the law of averages dictates that there's a substantial risk associated with a group of 535 people entering the Capitol campus unscreened. "It's crazy to just assume" that members of Congress, not to mention the "dozens" of staffers in each of their offices, are immune to the risk factors for gun violence, he said.
"It is going to happen at some point, and I hope we can have a little foresight and common sense to prevent it," he said.