The Justice Department told the new chair of the House Judiciary Committee, Rep. Jim Jordan, R-Ohio, that it "stands ready" to work with congressional investigators but warned it won't share information about ongoing cases, according to a letter obtained by NBC News.
Jordan wrote U.S. Attorney General Merrick Garland on Jan. 17 demanding documents and testimony relating to a number of topics he'd asked about last year when Republicans did not control the House. They included information on immigration enforcement at the southern border, investigations into threats against school boards, and some investigations known to be active, including the department's criminal probe into classified documents recovered from former President Donald Trump's Florida resort last year.
In a letter responding to Jordan's Jan. 17 requests, Assistant Attorney General for Legislative Affairs Carlos Urierte said "we are committed to cooperating with the Committee's legitimate efforts to seek information, consistent with our obligation to protect Executive Branch confidentiality interests."
Those confidentiality interests include not divulging information on ongoing investigations, Urierte said.
That would likely include another matter Jordan's committee is investigating: the ongoing DOJ probe of the Obama-era classified documents that were found in President Joe Biden's Delaware home and his former Washington office. Jordan sent Garland a letter demanding information on that investigation last week.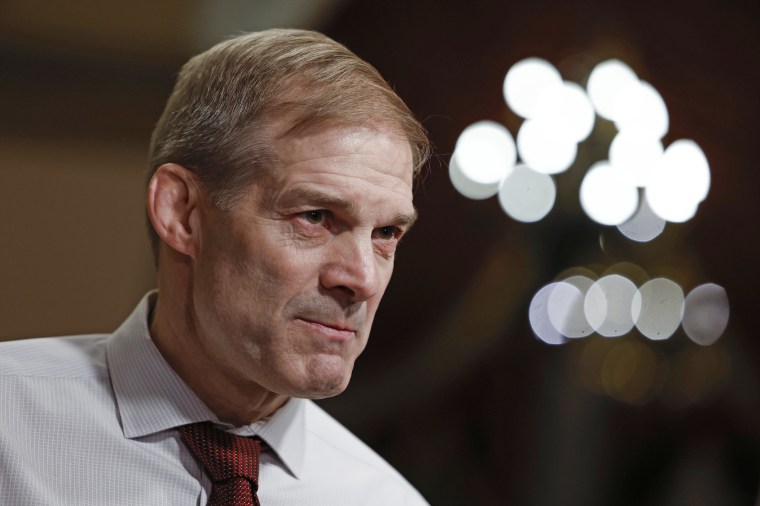 "Consistent with longstanding policy and practice, any oversight requests must be weighed against the Department's interests in protecting the integrity of its work. Longstanding Department policy prevents us from confirming or denying the existence of pending investigations in response to congressional requests or providing non-public information about our investigations," the letter said.
It cites previous documents stating that "the policy of the Executive Branch throughout our Nation's history has generally been to decline to provide committees of Congress with access to, or copies of, open law enforcement files except in extraordinary circumstances."
The letter also requests adequate time for officials to prepare for questioning before the committee. It says that the department won't make lower-level agents available for interviews or testimony.
"The Department has long insisted that congressional committees send a written invitation for public testimony at least two weeks in advance of the hearing date," the letter said.
The letter also asked that the panel prioritize its lengthy list of requests.
"Prioritization is critical to an efficient accommodation process. It enables the Department to focus its limited resources on the information most pertinent to the Committee's inquiries. Without prioritization, requests will take longer to resolve and will be more likely to yield irrelevant information," the letter said.
The committee responded in a tweet later Friday, saying, "Why's DOJ scared to cooperate with our investigations?"