Republicans and Democrats worked out a $1 trillion-plus bipartisan deal over the weekend to fund the government through September 30. While the big news is that there won't be a government shutdown, the deal contains a variety of smaller items that are significant on their own. Here are some pieces of the new omnibus bill you might have missed, from paying for President Trump's security costs at home to combating Russian aggression abroad.
Feeding the hungry
The new spending agreement mostly ignores President Trump's requests for major cuts in foreign aid and notably adds $990 million in funding to help confront famine in North Africa and the Middle East.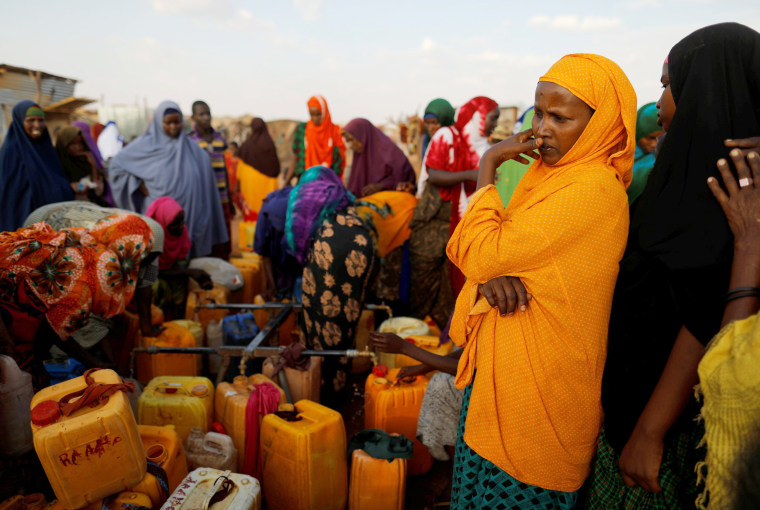 United Nations humanitarian chief Stephen O'Brien warned last month that the world is facing the worst humanitarian crisis since World War II due to a combination of military conflict and environmental crises in Yemen, South Sudan, Nigeria, and Somalia that threaten food supplies for millions of people.
Trump's travel hot spots get allowance
New Yorkers have complained since the election about the costs of guarding Trump Tower and the disruption to traffic a variety of protective measures like barriers have created at the heart of midtown Manhattan. The city racked up $24 million in expenses between the election and inauguration alone, where Trump spent significant time holed up in Trump Tower. Palm Beach County taxpayers have complained of similarly hefty bills related to Trump's stays at his Mar-a-Lago Club. As of last month, the president had spent at least 28 percent of his term traveling to or staying at "the Winter White House," an NBC News analysis found.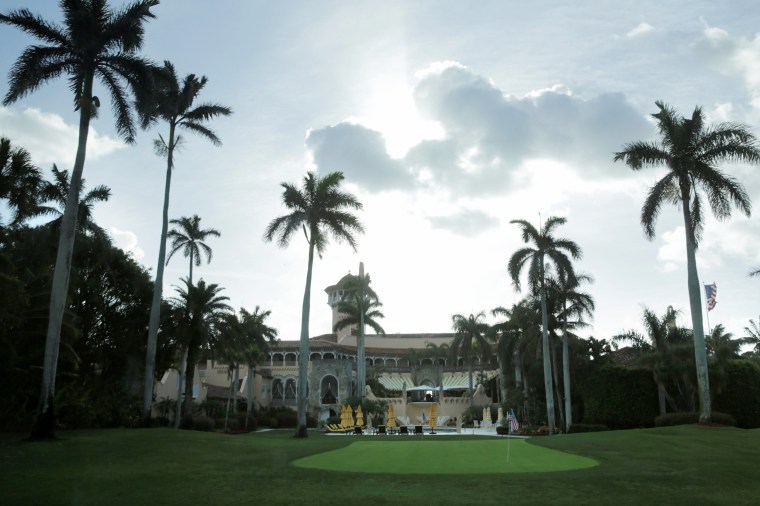 Mayor Bill de Blasio requested the government reimburse them for their trouble.
Sure enough, the new spending agreement includes money to help New York City cope with the costs: $68 million, some of which will also go to defraying expenses associated with his regular trips to properties like his Mar-a-Lago Club in Florida.
"NYPD and other law enforcement agencies have performed admirably, in coordination with the U.S. Secret Service," Rep. Nita Lowey (D-NY) said in a statement praising the reimbursement deal. "I am very pleased New York taxpayers will not be on the hook for these critical and necessary expenses."
What's Trump's plan for ISIS? We'll find out.
Republicans were successful in obtaining a $15 billion boost in defense spending as part of Trump's push for a bigger military budget.
But there's an additional wrinkle to the money: $2.5 billion of the funding is only released if Trump submits a plan to Congress detailing how his administration plans to defeat the Islamic State, its goals for the countries involved, and what benchmarks it will use to measure success. Trump said during the campaign he had a secret plan to destroy ISIS and that he would order his generals to produce one of their own within 30 days.
The bill also requires the administration to describe its position on Syria, where the White House has sent mixed messages since bombing the Assad regime about its future role in the conflict.
Taking on Russia
The spending deal notably includes $100 million for a new "Countering Russian Influence Fund" through State Department which the bill says will be devoted to building up institutions in European and Asian countries that will help them resist "Russian influence and aggression." The bill also funds programs aimed at promoting democracy and freedom of information in Russia itself.
Medical research lives on
Despite the White House's request for major cuts to the National Institutes of Health, Republicans and Democrats alike want increased federal funding to help research new treatments. The new spending deal adds $2 billion to the NIH, some of which is directed towards research on Alzheimer's, and Democrats were happy to claim victory.
"The omnibus is in sharp contrast to President Trump's dangerous plans to steal billions from lifesaving medical research, instead increasing funding for the NIH by $2 billion," Minority Leader Nancy Pelosi, D-California, said in a statement.
Border security (but no wall)
After insisting during the campaign that Mexico would finance a border wall, Trump asked Congress to provide the money for now. Democrats said the wall was a deal breaker and Republicans backed away from the demand, but the spending agreement does include a modest $1.5 billion increase in overall spending on border security and enforcement.
Republicans touted the spending as a down payment on future security upgrades. Democrats on the Appropriations Committee noted that the money will not go to hiring more Immigration and Customs Enforcement officers, which is a key part of the administration's plan to step up interior enforcement and deportations.
Renewable energy gets renewed funding
The Advanced Research Projects Agency–Energy, which Trump had sought to eliminate entirely, saw a $15 million increase in funding. The agency was created in 2005 and based off DARPA, the military research arm famous for its role in laying the groundwork for the Internet. It funds research into renewable energy, which the Trump administration has argued should be left to the private sector alone.