WASHINGTON — The House of Representatives easily passed major reforms to the way sexual harassment is reported in Congress Tuesday, a measure aimed at overhauling the secretive, excessively complicated system in place for decades.
The bipartisan legislation, which would prohibit the accused from using taxpayer dollars for sexual harassment settlements and give victims more rights and resources when they file a complaint, was unanimously approved by voice vote months after the #MeToo movement spread to Capitol Hill. A wave of revelations of sexual harassment allegations led to the resignation or retirement of half a dozen members of Congress.
"We promised we would deliver real change to the system, and today we are," House Speaker Paul Ryan, R-Wis., said in a statement after the bill's passage. "I am proud of the way the House has worked together in a bipartisan manner to deal with this serious issue. My hope is that this legislation will help make hostile workplaces in Congress a relic of the past."
The bill, titled the Congressional Accountability Act of 1995 Reform Act, would also simplify the complaint process and seeks to provide more public transparency.
Most notably, taxpayers would no longer foot the bill for sexual harassment settlements involving members of Congress, which is allowed under the current statute. The accused would be required to reimburse the U.S. Treasury within 90 days of a settlement, and if they do not, their wages would be garnished. If that's not enough, a members' retirement account and Social Security could also be garnished.
It would also provide legal representation for the victim once a complaint has been filed, similar to the legal representation the accused already receives.
Provisions pertaining just to the House will go into effect immediately. However, broader reforms, such as the one that prevents taxpayer dollars from being used in settlements, must be passed by the Senate, as well, which has not yet indicated if or when it will take up the legislation.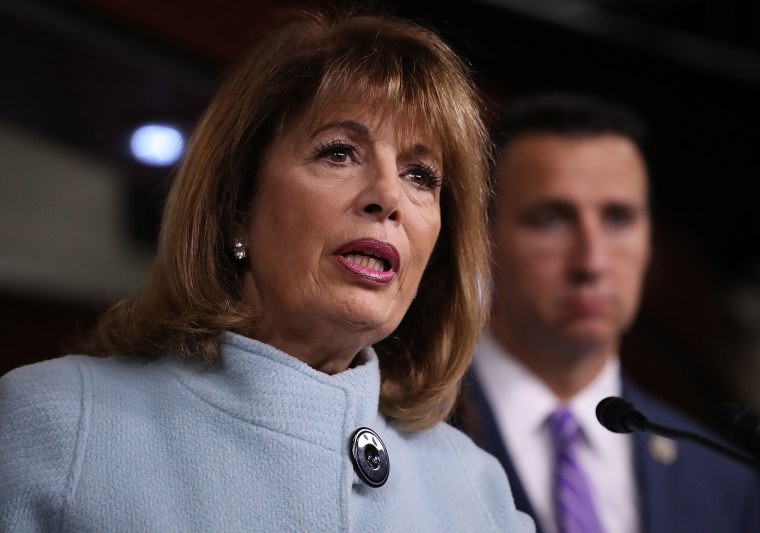 Still, members hailed Tuesday's vote as a bipartisan achievement. Rep. Jackie Speier, D-Calif., who became a sounding board for women staffers and members who experienced sexual harassment in Congress, said victim mistreatment would be "no more."
"These comprehensive reforms will provide a positive change of culture within the Congress, and improve the overall process of both preventing and reporting any harassment in the future," Rep. Gregg Harper, R-Miss., said. Harper, who is chairman of the House Administration Committee, co-wrote the legislation.
Rep. Barbara Comstock, R-Va., praised the legislation, as well, but said she regrets the bill doesn't apply retroactively for victims who have already gone through the process. She said the names of lawmakers who have reached settlements should be revealed and that victims who have previously settled should have the guarantee that they won't be prosecuted for violating confidentiality agreements.
"We need to let victims know that they can speak out from the past," Comstock said.