WASHINGTON — Last month, members of Congress set up an ambitious fall to-do list, introducing bills tackling everything from school safety and military benefits to cybersecurity, tax cuts and medical marijuana.
Then they left town.
Forget becoming law: the measures they introduced are unlikely to get a moment of congressional consideration before Election Day — or, in most cases, after it. Then again, that probably wasn't the point.
This last-minute legislation — much of it, including more than a few bills boasting bipartisan bona fides, sponsored by incumbents locked in competitive re-election races — is a perennial Washington tradition, serving a bit like a very public congressional variety of fantasy baseball. The main election-year function of these measures was fulfilled the moment they were introduced.
Take former Navy SEAL Rep. Scott Taylor, R-Va.: facing a tight race in Virginia's 2nd congressional district against Democrat Elaine Luria, he introduced a bill with Rep. Jimmy Panetta, D-Calif., that would increase flexibility for military service members who want to transfer their GI Bill education benefits.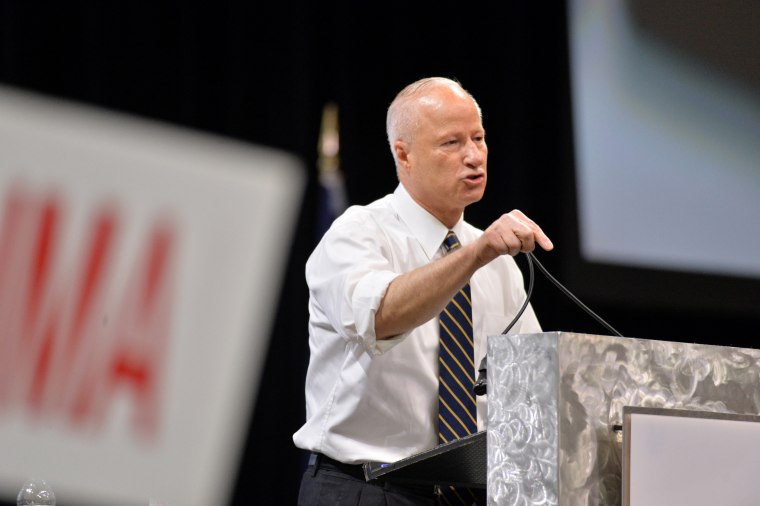 Vulnerable Rep. Rodney Davis, R-Ill., facing Democrat Betsy Dirksen Londrigan in November, introduced legislation that would make the individual tax cuts passed by the GOP-controlled Congress last year permanent.
Rep. Mike Coffman, R-Colo., in a tight race with Democrat Jason Crow, teamed up with Rep. Jim Himes, D-Conn., to file the "Safe-2-Tell" Act, which would provide federal grants to states that choose to establish an anonymous 24/7 monitored venue to alert law enforcement about potential threats of violence at schools.
Rep. Jacky Rosen, D-Nev., who's running to unseat Sen. Dean Heller, R-Nev., introduced legislation to establish a grant program at the Labor Department to support the creation and expansion of registered apprenticeship programs in cybersecurity.
And over on the Senate side, Sen. Bill Nelson, D-Fla., who's hoping to hold onto his seat amid a challenge from GOP Florida Gov. Rick Scott, introduced a bill that would allow doctors at the Department of Veterans Affairs to prescribe medical marijuana to veterans in the 31 states that have created medical marijuana programs, including Florida.
"Legislators need to be able to brag to their constituents about all the great and wonderful things they are doing for those constituents. No one wants to be represented by a shirker," said David Barker, director of the Center for Congressional and Presidential Studies at American University. "It gives legislators things to say on the stump and to put in their campaign materials and on their websites."
The timing of these bill introductions is "strategic," added Barker, who said that voters don't pay much attention to what their representative is doing until around the moment in the cycle the measures tend to show up.
"Undoubtedly, the legislation is focused on something popular. Their opponents can't do it. They can say, 'If I'm elected I will do X, Y and Z,' but only an incumbent congressman can actually submit a bill," said Larry Sabato, director of the University of Virginia's Center for Politics. "As deceptive as that is, only a tiny slice of submitted legislation ever becomes law. Frankly, most people don't know that."
Most bills that are introduced in Congress never see the light of day, and none of these latest proposals was placed on the House floor schedule before lawmakers returned to their districts.
According to The Cook Political Report, 49 House races are currently considered toss-ups. Forty-six of them are represented by Republicans.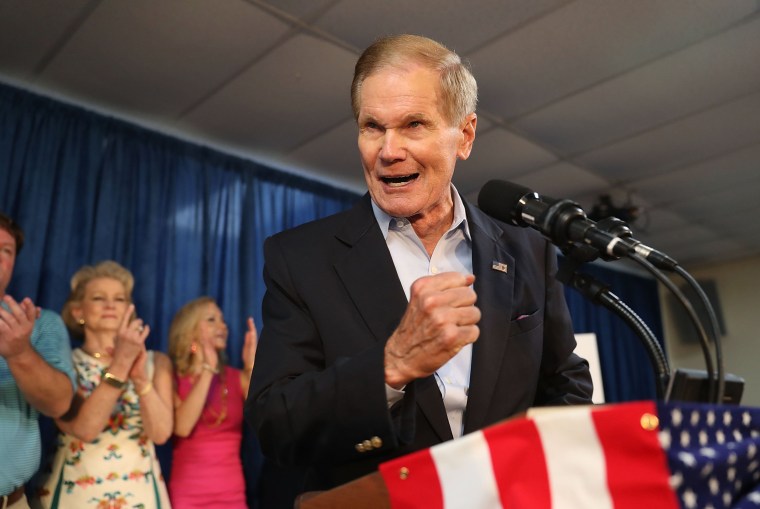 Lawmakers aren't the only ones looking for some last-minute trail fodder.
In the waning days of the midterm campaign, President Donald Trump seems to still be yearning for another big Republican accomplishment, promising on the trail that Congress would pass a new "major tax cut" ahead of the midterm election.
"We're looking at putting in a very major tax cut for middle income people. And, if we do that, it'll be sometime prior, I would say, to November," the president first told reporters ahead of a "Make America Great Again" rally in Montana, repeating the same claim — with slightly different timetables — several times over the next few days. (There is no pre-election tax vote on the congressional agenda.)
The president's comments follow nearly two years of more major legislative fails than wins. While Republicans were able to pass their first round of tax cuts last in late 2017, they were unable to pass a repeal of Obamacare or significant funding for the president's wall along the U.S.-Mexico border.
But with Election Day in sight, Trump appears to be in a rush to highlight other policy wins — even strictly theoretical ones. He's held a string of policy-related events, including one outlining a plan to reform how Medicare pays for certain medications in an effort to lower costs. His administration has just announced a tough new border policy, and hinted at a new pre-Election Day travel ban that might essentially shut the border entirely to Central Americans.
Could last-minute measures and pre-election announcements by a party in power pay off at the polls?
"Honestly, it probably will not save most of them in a wave year such as this one. If the latest polls are right, this is going to be a big wave and all of these people are going to be wiped out by it, regardless of what they do or don't do. Tsunamis are not fair," said Barker.
Sabato — who calls the practice "another little bit of a campaign, and that's all it is" — quantified the potential impact as limited: "Maybe it's worth a few hundred votes — depending on the topic, maybe 2,000."
Then again, he noted: "Most races aren't that close — but the little pebbles that you throw into the Grand Canyon can amount to a lot."