WASHINGTON — CIA Director Mike Pompeo lacked the votes to be reported favorably out of the Senate Foreign Relations Committee to be the next secretary of state Friday evening, as Sen. Chris Coons announced his opposition to the nomination.
"While I respect his background of military and public service and am encouraged by his stated commitment to our diplomatic corps, I remain concerned that Director Pompeo will embolden, rather than moderate or restrain, President Trump's most belligerent and dangerous instincts," the Delaware Democrat said in a statement.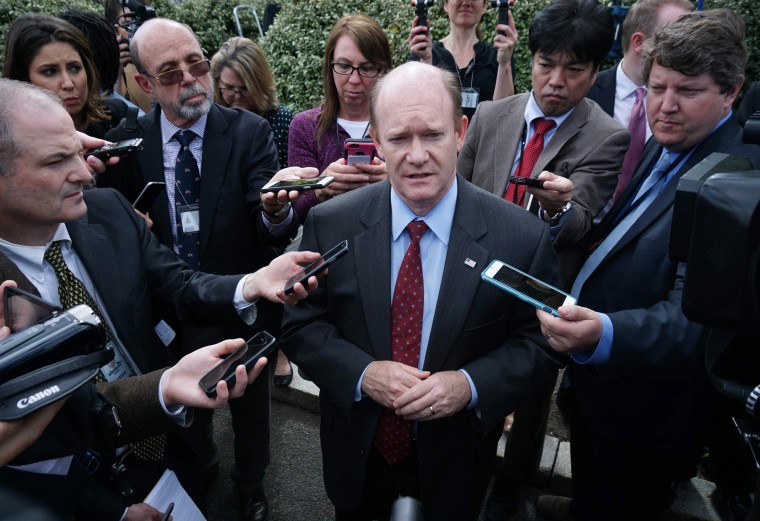 That decision means the Senate Foreign Relations Committee will not be able to favorably report Pompeo's nomination out when the panel holds a vote on Monday evening, unless someone on the panel changes his or her mind. All other Democrats on the committee, along with Sen. Rand Paul, R-Ky., have publicly said that they plan to oppose Pompeo as secretary of state.
If they maintain those positions, the committee may report the nomination out unfavorably or without recommendation. Senate Majority Leader Mitch McConnell, R-Ky., still has the ability, however, to bring Pompeo's nomination to the floor. He's expected to do so later next week, though overwhelming Democratic opposition means he would have to jump over procedural hurdles to do so.