Rep. Tom MacArthur has gone from a little-known two-term Republican from central New Jersey to one of the most important members of Congress in just a matter of weeks.
Since the Republicans' failed attempt to repeal and replace the Affordable Care Act, MacArthur has nearly single-handedly breathed new life into an effort that could culminate in a vote on the GOP measure this week.
But while the fight over health care has played out as political high drama in the halls of power in Washington, for MacArthur it's also a personal battle stemming from the loss of his 11-year-old daughter nearly two decades ago.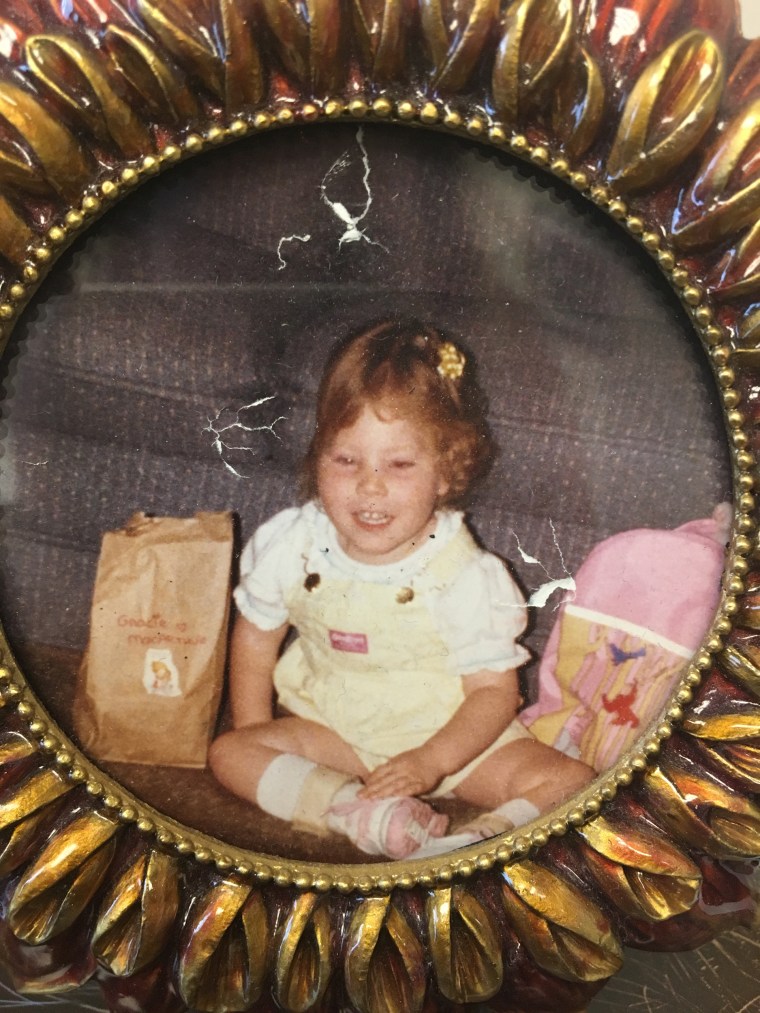 The two-term moderate, whose district stretches from the Philadelphia suburbs to the Jersey shore, has worked with conservatives to make compromise changes to the once-shelved GOP bill.
The "MacArthur amendment" allows states to opt out of some insurance mandates that require robust benefits packages such as maternity care or hospitalization. States would also be able to obtain waivers that allow insurers to charge some people more, including those with pre-existing conditions and those who are less healthy. In exchange, states would create high-risk pools or some mechanism with federal funds to care for those that are too expensive to insure.
When asked about his motivation to go out on a limb for the bill, MacArthur hesitated as if he were holding something back. Then he cautiously told NBC News that his drive to push the legislation comes from traumatic events in his own family. His story emerged over a series of interviews.
Gracie, the first child of MacArthur, 56, and his wife, Debbie, was born with severe health issues. It was during the fourth month of pregnancy that the young couple was told that their baby's brain would not fully develop. They struggled to find a doctor who didn't advocate terminating the pregnancy and would care for his wife and their baby through the difficult pregnancy.
Gracie was diagnosed with a rare condition called Holoprosencephaly. After Gracie was born, the doctor walked into the delivery room to discuss the immediate brain surgery that would be performed. MacArthur stopped the neurosurgeon and asked, "Is it a boy or a girl?'"
She wasn't expected to live, but did. She never walked and could say only a few words and suffered from severe seizures.
Gracie died when she was 11.
MacArthur is wealthy today, but was not at the time of his daughter's illness. He faced $1 million in total costs for her care. "I had insurance, but it doesn't cover everything," MacArthur said.
He argues that his amendment to the health care bill will help to reduce the cost of insurance because people with high-cost health bills would not be in the private insurance market but instead in a federally- and state-funded high-risk pool, or some other mechanism that states create to cover the more expensive cases. He says that will help drive the cost down for everyone else.
"If I were in a taxpayer-financed pool, not a policy-financed pool, all those insureds in the group of the insurance plan would have had lower premiums," he said, meaning Gracie's high medical costs drove up the costs of everyone else's plan in his insurance pool — a problem that he says is still occurring with Obamacare.
"Gracie was the sweetest child," he said. "My daughter in 11 years totally changed my life."
She lapsed into a coma after a severe seizure. MacArthur placed his head on her chest and listened to her last heart beats.
MacArthur said her death was "emotionally devastating."
"People said at her funeral said that when you were hugged by Gracie, you knew you have been hugged," he said through tears.
That wasn't MacArthur's only experience with the health care system that ended tragically. His mother died of cancer when he was four. His father had no insurance.
"I watched him my whole life work three jobs because he didn't want to file for bankruptcy, and he paid off my mothers' bills when I was in college," he said.
His colleagues have pointed to his past work as an insurance executive as reason for his effectiveness on this complicated task. "I'd say Tom MacArthur, who actually has an entire career working in insurance, understanding the math and the mechanics and the actuarial science of insurance, has come up with a very innovative amendment that we think works really well," said Speaker Paul Ryan.
"This is a unique area for me, living a life in insurance, living with health care issues twice in my life that have resulted in death and seeing the aftermath of that," he added. "We bring our perspective in life to everything we do."
MacArthur said that his role as CEO of York Risk Services Group for 11 years, a company that provides insurance to the people "that no one wants to insure," gives him the knowledge about how insurance markets work. But it was his personal experience that has really pushed him.
His new-found role has drawn praise from conservatives and consternation from GOP moderates.
Rep. Dave Brat, one of the most conservative House Republicans, is now on team MacArthur. Brat got off his phone when he saw MacArthur entering the U.S. Capitol, walked over to him, slapped him on the back and called him one of his "buddies."
And during MacArthur's conversation with NBC News last week, another Republican member of Congress briefly interrupted the interview, shook MacArthur's hand and said, "Hey, you're doing a good job. And that's on the record."
MacArthur didn't know that lawmaker's name.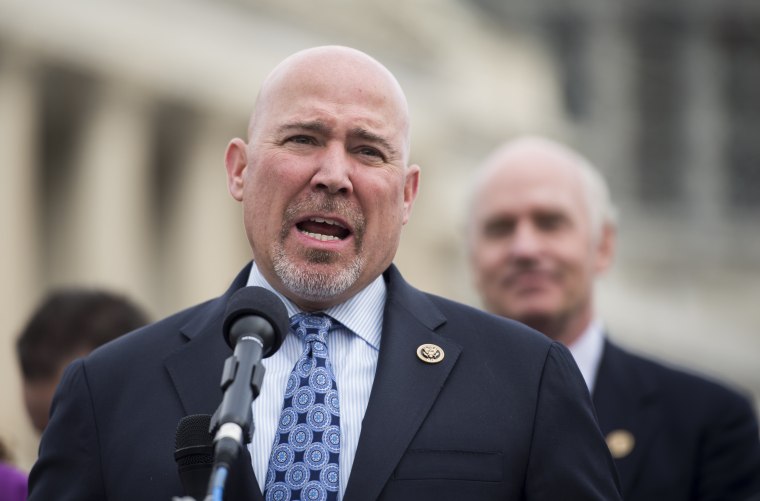 While he's found new friends, some of his old ones are frustrated. They think he's moved this bill too far to the right and will make it more difficult for people with long-term health problems, including those with pre-existing conditions, to obtain and afford health insurance.
But MacArthur believes his amendment is "ironclad" and mandates that states can't opt out of requiring that those with pre-existing conditions have access to coverage.
Rep. Charlie Dent, R-Penn., a co-chair of the moderate Tuesday Group that MacArthur also belongs to, is opposed to the bill. He's not happy with MacArthur's role. And he says he's not alone.
"The members of the Tuesday group were very clear with me several weeks ago that they didn't want anyone else from my group … negotiating (on their behalf)," Dent said.
MacArthur defends his work. He said he thinks his amendment will help people who are experiencing similar health scenarios as he did.
He said he understands his like-minded colleagues' concerns and hopes that there are further changes to the bill to address those. "I'm as committed as I've ever been to making sure the most vulnerable people have coverage," he promises.
Aware of the tension among his fellow Tuesday Group colleagues, he said he told them his personal story last Thursday.
"I think it helped to understand where I'm coming from," he said. "This isn't some ideology for me. I'm trying to solve a problem."
Editor's note: This story has been updated to accurately reflect the cost of Gracie's care.