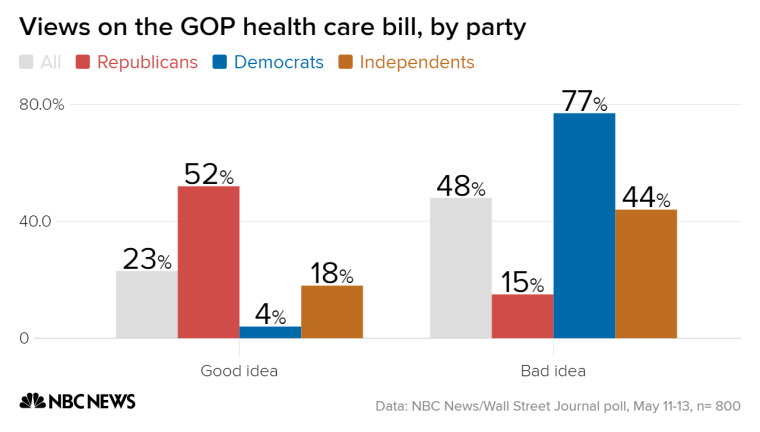 This past February, however, 43 percent of Americans called the Obama plan a good idea, while 41 percent said it was bad.
On May 4, the House approved legislation – by a narrow 217-213 majority – to repeal and replace Obama's Affordable Care Act. No Democrats voted for the bill, and the legislative activity has since moved to the U.S. Senate.
According to the new NBC/WSJ poll, 52 percent of Republican respondents say the GOP health-care legislation is a good idea, versus 77 percent of Democrats who believe it's a bad idea. Among independents, it's 44 percent bad idea, 18 percent good idea.
The NBC/WSJ poll was conducted May 11-13 of 800 adults – including nearly half by cell phone – and it has an overall margin of error of plus-minus 3.5 percentage points.