WASHINGTON — Top Republicans leading one of the congressional inquiries into Russian meddling in the 2016 election have asked the Justice Department to consider criminal charges against the former British intelligence officer behind the controversial Trump dossier, saying they believe he may have misled federal law enforcement.
The criminal referral announced Friday by Senate Judiciary Committee Chairman Chuck Grassley, R-Iowa, and Sen. Lindsey Graham, R-S.C., was the first by the panel, and drew complaints from Democrats who saw it as the latest instance of Republicans trying to divert attention away from potential collusion between Russians and Trump campaign officials by focusing on Christopher Steele and his 35-page dossier.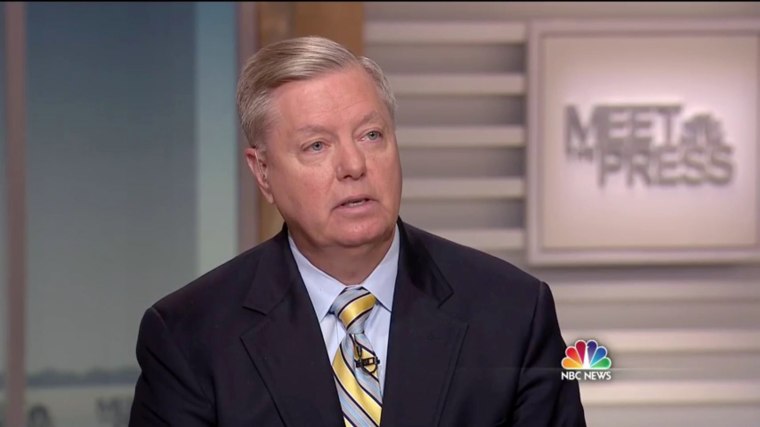 In a statement, Grassley said the step was not one he took lightly.
"But, as I would with any credible evidence of a crime unearthed in the course of our investigations, I feel obliged to pass that information along to the Justice Department for appropriate review," he said. "Everyone needs to follow the law and be truthful in their interactions with the FBI."
On Thursday evening, the committee delivered to Senate Security a classified memorandum to Deputy Atty. Gen. Rod Rosenstein and FBI Director Christopher Wray that they said contains information behind their claim. A source familiar with the committee's investigation said the referral stems from at least one statement Steele made to the FBI about the timing of discussions with journalists about the content of the dossier, which conflicts with what he told another source. The committee is not alleging that Steele intentionally misled federal law enforcement but that they believe the discrepancy needed to be reviewed nonetheless.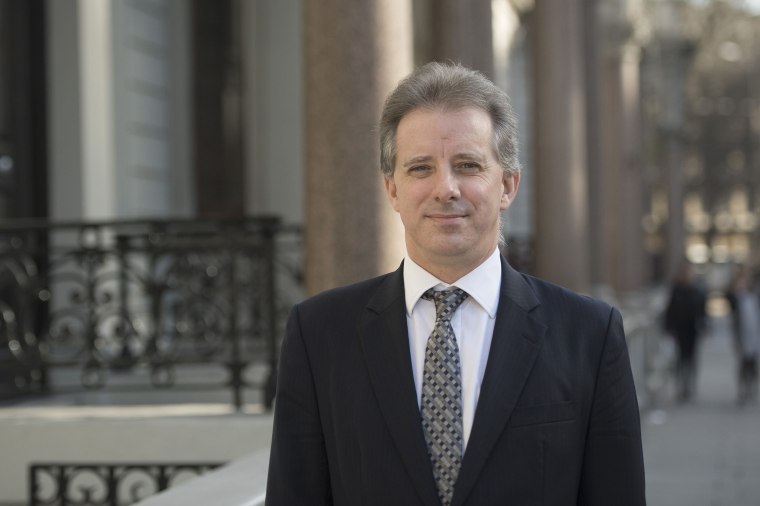 Graham said he believed Special Counsel Robert Mueller needed to review how Steele conducted himself in distributing material from his dossier, which alleged collusion between the Trump campaign and Russia including salacious sexual allegations about Trump's behavior prior to his candidacy.
NBC News reported in October that members of Mueller's team had traveled to interview Steele about his information gathering for the American opposition research firm Fusion GPS.
But by alleging that Steele had made false statements to federal investigators, it would appear that the senators were sending information to the Justice Department that it already had in its possession.
Fusion GPS counsel Joshua A. Levy said the public should be "skeptical in the extreme" about the senators' move.
"After a year of investigations into Donald Trump's ties to Russia, the only person Republicans seek to accuse of wrongdoing is one who reported on these matters to law enforcement in the first place," Levy said in a statement. "Publicizing a criminal referral based on classified information raises serious questions about whether this letter is nothing more than another attempt to discredit government sources, in the midst of an ongoing criminal investigation."
Sen. Dianne Feinstein, D-Calif., the ranking member on the Judiciary Committee, said the step was taken without Democrats' knowledge or input.
"It's clearly another effort to deflect attention from what should be the committee's top priority: determining whether there was collusion between the Trump campaign and Russia to influence the election and whether there was subsequent obstruction of justice," she said. "I'll continue to stand strong against any efforts to undermine Special Counsel Mueller's investigation, as well as the ongoing congressional investigations."
"I cannot understand why it would be necessary for members of Congress to make a criminal referral to the FBI concerning information we know the FBI already has," said Sen. Sheldon Whitehouse, D-R.I., the ranking member of the Judiciary Subcommittee on Crime and Terrorism.
The Senate action comes days after the Justice Department reached a tentative agreement with House Intelligence Committee Chairman Devin Nunes, R-Calif., to provide additional information related to his investigation of how the probe now led by Mueller may have acted on information in the dossier, including whether it was the primary basis for launching surveillance of Trump campaign officials.
Though Nunes announced in April that he had stepped aside from the House's Russia probe, he has been conducting parallel inquiries into both the dossier and potential conflicts of interest of FBI and Justice Department officials conducting their investigation. Nunes had given the department a Jan. 3 deadline to comply with subpoenas his committee issued in August. The apparent agreement Wednesday came after Rosenstein and Wray met with House Speaker Paul D. Ryan and spoke separately by phone with Nunes.