WASHINGTON — A Senate committee has asked the CEO of Norfolk Southern to testify under oath about the train derailment in East Palestine, Ohio, two congressional aides said.
CEO Alan Shaw was asked to participate in a coming hearing hosted by the Senate Environment and Public Works Committee, according to a Democratic aide and a Republican aide.
The committee — led by Chairman Tom Carper, D-Del., and Shelley Moore Capito of West Virginia, the top Republican on the committee — has not publicly announced a date for the hearing.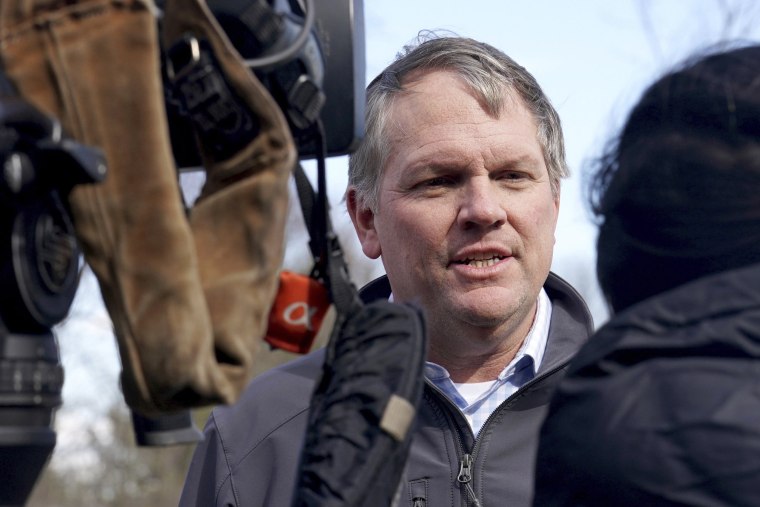 Senate Majority Leader Chuck Schumer, D-N.Y., on Tuesday called on Shaw to answer questions under oath.
"The accident has been deemed 100% preventable, so Mr. Shaw should be transparent, forthright, and he should not duck but instead testify before America, before the Senate, as soon as possible," Schumer said in remarks on the Senate floor.
"Norfolk Southern owes the American people some answers to some very important questions," he added.
Norfolk Southern did not immediately respond to a request for comment about whether Shaw would testify.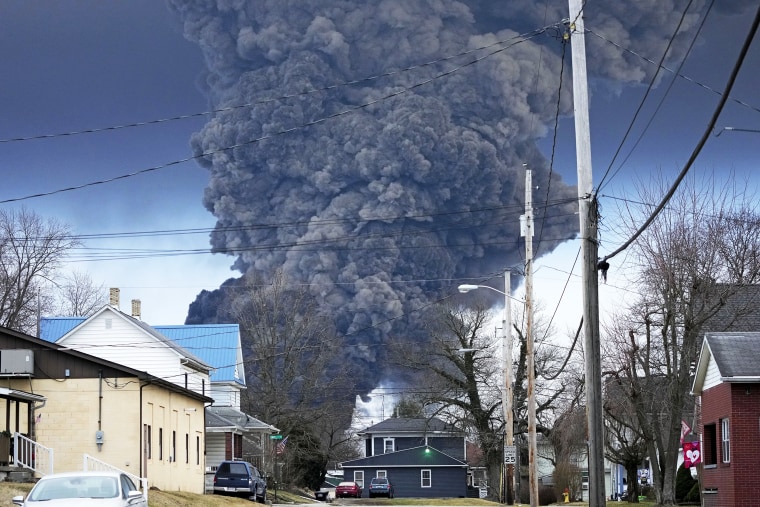 The Feb. 3 derailment led to a spill of toxic chemicals. Michael Regan, the administrator of the Environmental Protection Agency, visited the area Tuesday for a third time as officials from his agency, the Federal Emergency Management Agency and the Centers for Disease Control and Prevention continue to respond to the crisis. Transportation Secretary Pete Buttigieg vowed on a trip to the town last week that his department will work with the administration and Congress to prevent similar disasters.
Meanwhile, a pair of Democrats on the House side, Ro Khanna of California and Chris Deluzio of Pennsylvania, introduced legislation Tuesday that would broaden the definition under which trains get classified as "high-hazard flammable" train.
Separately, Republicans on the House Transportation and Infrastructure Committee sent a letter Monday asking Regan for information about the derailment by March 13.