WASHINGTON — The leaders of a Senate Judiciary subcommittee that oversees competition policy and antitrust issues have called on the Justice Department to keep looking into Ticketmaster over concerns that it holds damaging monopoly power after a congressional hearing last month.
In a letter Wednesday, Sens. Amy Klobuchar, D-Minn., and Mike Lee, R-Utah, the subcommittee's chair and ranking member, respectively, said, "For too long, Live Nation and Ticketmaster have wielded monopoly power anticompetitively, harming fans and artists alike."
The letter, addressed to Jonathan Kanter, the assistant attorney general for the Antitrust Division, calls for further investigation.
The Judiciary Committee held a hearing last month to examine the outsize role of Ticketmaster, which merged with Live Nation in 2010, in the ticketing industry after a presale debacle last year stranded thousands of Taylor Swift fans in their hunt for tickets to a coming tour. The hearing included testimony from Live Nation's president and chief financial officer, Joe Berchtold, as well as antitrust reform advocates and some of the company's competitors.
"As an initial matter, other than Live Nation's executive, every witness at our hearing testified that Live Nation is harming America's music industry," the senators wrote. "We asked Live Nation a number of questions about competition both at the hearing and afterwards, but it has largely failed to answer them."
They added: "Live Nation's responses amount to 'trust us.' We believe that is wholly insufficient."
The senators urged Kanter to take action if it determines that Ticketmaster has "walled itself off from competitive pressure at the expense of the industry and fans."
In a statement addressing the lawmakers' letter to DOJ, Live Nation said Thursday, "We believe that policymakers would benefit from asking more questions about the chaos caused by scalpers and the resale-first side of the industry. We remain committed to working with lawmakers on developing reforms that will benefit fans and artists including those outlined in a FAIR Ticketing Act."
Berchtold said at the hearing that bot-driven ticket scalping was responsible in part for Ticketmaster's bungling of the presale, adding that the company believed the ticketing business "has never been more competitive."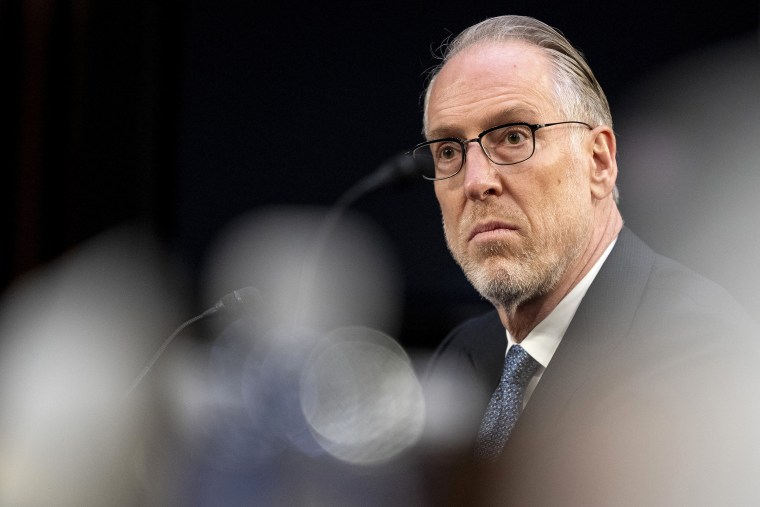 The bipartisan hearing, while targeting Live Nation and its subsidiary Ticketmaster, highlighted broader questions about market dominance issues that often come at a cost to consumers.
In November, Klobuchar wrote to Ticketmaster questioning the company after it said it would cancel public sale of tickets for Swift's coming tour after lengthy wait times and technical issues caused disruptions during its presale. The same month, The New York Times reported that the Justice Department had opened an antitrust investigation into Live Nation.
In her opening statement at the hearing, Klobuchar said competition needed to be restored while suggesting Live Nation had become "so powerful it doesn't even need to exert pressure, it doesn't need to threaten, because people just fall in line."
Klobuchar and Lee wrote to Live Nation on Feb. 2 to follow up on Berchtold's testimony, pressing him about figures and contract term lengths and seeking the company's cooperation with third-party audits of retaliation claims.
Responding to the lawmakers' questions and concerns about Ticketmaster's market dominance, Daniel M. Wall, Live Nation's executive vice president of Corporate and Regulatory Affairs, said in a Feb. 14 letter that the company was "not the monopolist that some claim," arguing that it has lost market share and had lowered prices due to competitive bidding.