WASHINGTON - Insurer profits are up this year in Obamacare's individual exchanges, according to a new report Monday - a sign that the market is stabilizing and that Republican claims of collapse have not come to pass.
The analysis by the nonpartisan Kaiser Family Foundation examined first-quarter earnings in 2017 and found insurance companies are paying a lower share of premiums out in medical claims than in any comparable period since the law went into effect. The current mix of enrollees do not appear to be less healthy than in the past, an important factor in whether companies can turn a profit.
"These new data offer more evidence that the individual market has been stabilizing and insurers are regaining profitability," the report's authors wrote.
Deep Banerjee, an analyst at S&P Global Ratings, said it was too early to fully gauge the individual market's health in 2017, but that the Kaiser Family Foundation report was consistent with S&P's projections that insurer profits would rise this year and in 2018. He described the marketplace as "improving, but fragile."
A recent report by the Congressional Budget Office also predicted that Obamacare's exchanges would eventually become stable despite a significant hike in premiums last year and lower participation by insurers.
That doesn't mean insurance markets are out of the woods, however. In some states, insurers have submitted significant premium increases or pulled out entirely, leaving a handful of counties in danger of having no individual market plans at all.
Experts say the turmoil is due in part to ongoing uncertainty over how the White House will administer Obamacare and whether Republicans in Congress will replace the law.
President Donald Trump has threatened to withhold payments to insurance companies for covering out-of-pocket costs for low-income customers and insurers say his stance is pushing them to raise premiums or exit the market. There are also concerns about how strongly the administration will enforce the individual mandate to buy insurance, which Republican proposals in the House and Senate would eliminate.
"If you take the underlying marketplace...and you layer on top of that this great uncertainty, then 2018 increasingly looks like a fairly tough year for insurance companies," Banerjee said.
Republicans have cited news of insurance pullouts as evidence they need to pass their Obamacare replacement immediately. A CBO report last month, however, predicted that finding insurers for sparsely populated areas would continue to be an issue even if proposed Republican legislation in the Senate became law.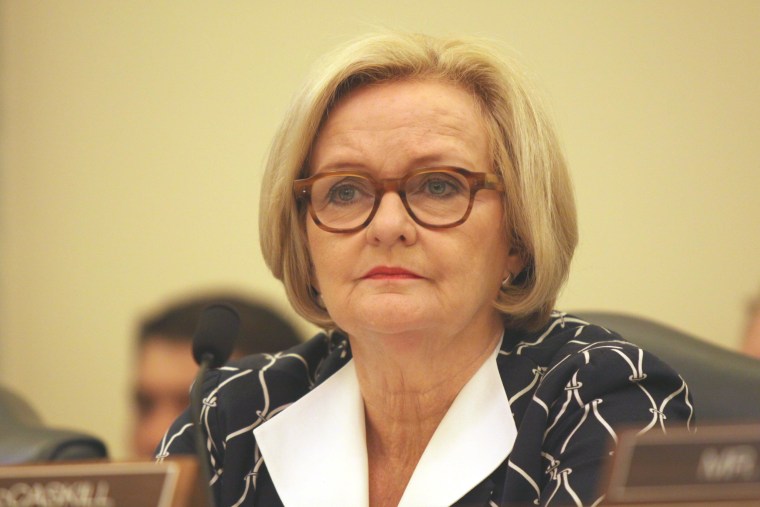 Some lawmakers have suggested more targeted solutions: A bill by Senator Claire McCaskill, D-Mo., would allow people in counties with no insurer to use the same exchange as members of Congress to purchase coverage.
The White House pointed to another study on Monday from Gallup estimating that the number of uninsured people rose by about two million people this year as another sign Obamacare was flagging.
The Gallup report said the reasons for the change were unclear, pointing to a rise in premiums as a possible culprit but also citing the "uncertainty" surrounding Obamacare's fate in Congress and the White House's stance on administering the law.
Based on survey data, Gallup pegged the uninsured rate at 11.7 percent, still significantly lower than its peak of 18 percent in 2013 right before Obamacare's exchanges went into effect. The Senate Republican bill proposed last month would cover 22 million fewer people than Obamacare after a decade, according to the CBO.
Senate Majority Leader Mitch McConnell, R-Ky., is currently working to unite Republicans behind a final version of the bill, but has indicated he could negotiate with Democrats on smaller legislation to shore up individual insurance markets if the GOP effort fails.