TikTok CEO Shou Zi Chew will appear before Congress in March to field questions about the viral video app's security measures amid mounting efforts to ban it because of privacy concerns.
Chew will appear at a March 23 hearing of the House Energy and Commerce Committee in his first time testifying before Congress, the committee said Monday. Lawmakers will question him on TikTok's consumer privacy and data security practices, the platform's effect on children, and the app's relationship with the Chinese Communist Party, committee Chair Cathy McMorris Rodgers, R-Wash., announced in a statement.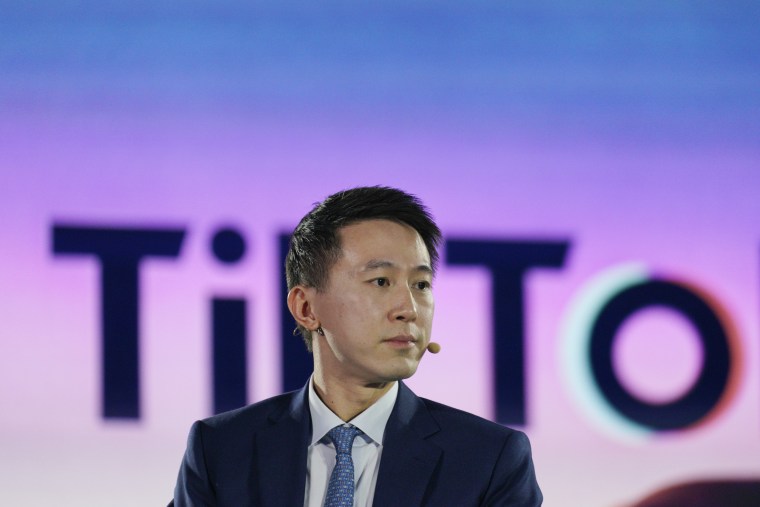 TikTok, which is owned by the Chinese company ByteDance, has come under increased scrutiny after media reports showed possible security breaches. Last month, President Joe Biden signed legislation banning TikTok on government devices. Several lawmakers are supporting legislation to ban the app from the U.S. entirely.
"Big Tech has increasingly become a destructive force in American society," McMorris Rodgers said in her statement. "ByteDance-owned TikTok has knowingly allowed the ability for the Chinese Communist Party to access American user data. Americans deserve to know how these actions impact their privacy and data security, as well as what actions TikTok is taking to keep our kids safe from online and offline harms."
The ban Biden approved, which was wrapped into the omnibus spending bill, included limited exceptions for law enforcement, national security and security research purposes. It does not apply to members of Congress and their staffs, though members of the House have been prohibited from downloading the app on government-issued mobile phones.
TikTok criticized the ban in a statement, arguing that the prohibition was "a political gesture that will do nothing to advance national security interests."
Chris Meserole, director of research at the Brookings Institution's Artificial Intelligence and Emerging Technology Initiative, noted that American-owned social media companies are accountable to the U.S. government if they abuse users' data. TikTok, by contrast, is owned by a Chinese firm that is accountable to the Chinese Communist Party, he said.
"What happens to your data, if it does leak out of the U.S., is kind of beyond the ability of the U.S. government to control or to influence," he said in an interview with NBC News.
Last month, under criticism from lawmakers and regulators, the company created a new U.S.-based team for trust and safety issues.
Still, China hawks in Congress have tried to rein in the viral video app's power. Sen. Josh Hawley, R-Mo., introduced legislation last week to ban the social media app in the U.S.
In a tweet, Hawley said that TikTok is "China's backdoor into Americans' lives," adding: "It threatens our children's privacy as well as their mental health. Last month Congress banned it on all government devices. Now I will introduce legislation to ban it nationwide."
Sen. Marco Rubio, R-Fla., last month introduced a Senate bill to ban TikTok in the U.S. A companion measure was introduced in the House by Reps. Mike Gallagher, R-Wis., and Raja Krishnamoorthi, D-Ill.
Meserole said TikTok poses a data privacy concern for average citizens, not just government employees.
"It's not always clear who would be able to provide useful information to an intelligence service," he said. "I think what they're looking to do is hoover up all the information in case they need to find a needle in a haystack later."
Numerous states have already banned the social media app on state phones and computers. Some of the state restrictions go beyond government devices to ban TikTok for anyone using campus Wi-Fi at state schools, including the University of Oklahoma and Auburn University in Alabama — part of the app's main user base in the U.S.