WASHINGTON — President Donald Trump's two new cabinet nominees are expected to be greeted with tough questions about the administration's posture toward Russia, the possibility of an unprecedented summit with North Korea, the Iran nuclear deal and torture when they face the U.S. Senate in coming weeks.
The president's abrupt firing of Rex Tillerson as secretary of state on Tuesday set off a chain reaction that has the Senate now preparing for two confirmation hearings at a tumultuous time on the foreign policy and national security fronts.
The selection of CIA Director Mike Pompeo to head the State Department and a career intelligence officer, Gina Haspel, to run the CIA also comes as Congress is approaching peak campaign season and already struggling to pass several politically complicated measures.
Pompeo and Haspel's nominations are not likely in jeopardy in the Republican-dominated Senate. But for Democrats and some GOP critics, the confirmation hearings for the high-profile positions are expected to be an opportunity to scrutinize both the nominees and the president's policies.
Trump has come under fire for his handling of international affairs and his sometimes public disdain for the intelligence community, especially when it comes to issues pertaining to Russia.
"I have a whole lot of questions, and unless I get answers that I'm happy with, I'm not going to support him," Sen. Jeanne Shaheen, D-N.H., said of Pompeo.
Shaheen is one of 13 Democrats who voted in support of Pompeo last year to lead the CIA, but many of them told NBC News they had fresh concerns about him becoming the nation's top diplomat, including his willingness to show independence from Trump when necessary.
Trump said he and Tillerson had "disagreed on some things," including how to address major hotspots like North Korea, Russia and Iran, but that he and Pompeo "have a very similar thought process."
Sen. Chris Murphy, D-Conn., a member of the Senate Foreign Relations Committee, said Tillerson was not an effective secretary of state "in large part because he did not believe in the Department of State."
"My worry is that Pompeo is being chosen because Trump thinks he can even more efficiently win over diplomatic power," Murphy said.
The State Department has lost 8 percent of its career staff, and the Trump administration has proposed a 30 percent cut in its budget. Alongside a 9 percent increase in defense spending, Democrats say they want assurances that Pompeo believes in the department and the importance of its mission.
"He's somebody who in the past has advocated war rather than diplomacy," Sen. Tim Kaine, D-Va., said.
Sen. Sheldon Whitehouse, D-R.I., also voted for Pompeo to run the CIA but is not committed to supporting him this time around.
"I'm giving him a new look, because the CIA director has virtually no policy responsibilities and as secretary of state, he'll have responsibilities in a lot of areas including international women's rights, international human rights, the environment, climate change and all that where his unfortunate record will have a lot more impact," Whitehouse said.
Haspel, now deputy CIA director under Pompeo, has been a career undercover intelligence officer and has never testified before the Senate in public. And her current position didn't need the consent of the Senate, so her level of support is untested.
But her role in approving a secret interrogation program, which used torture techniques including waterboarding, on detainees under the George W. Bush administration, as well as her support for destroying evidence of the program, has led two Democrats to raise concerns.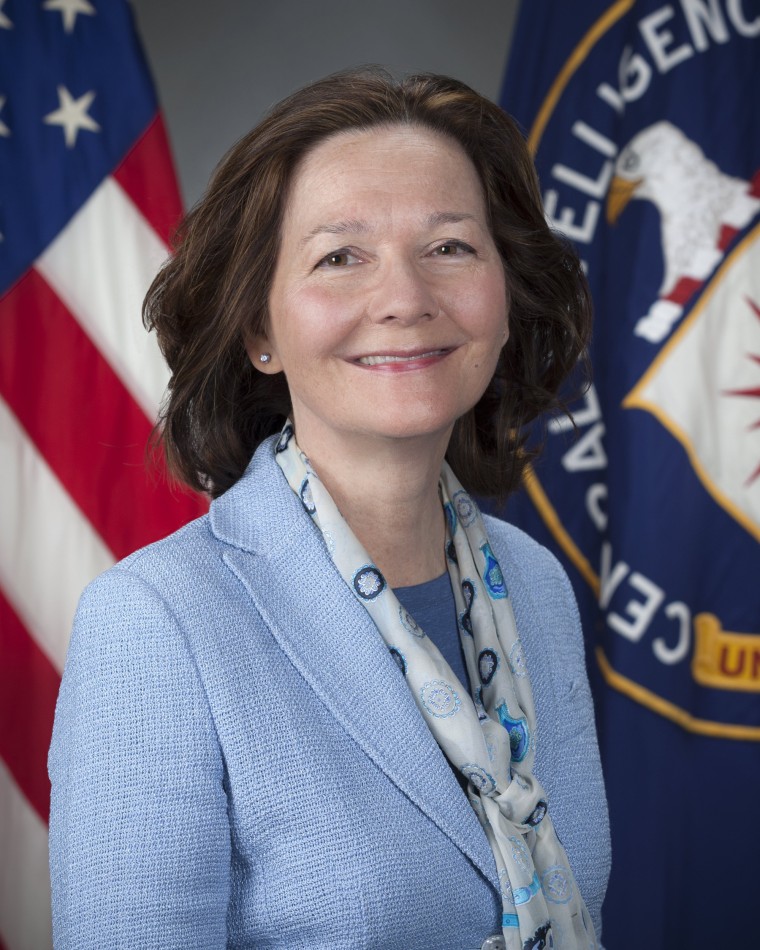 Sens. Ron Wyden of Oregon and Martin Heinrich of New Mexico wrote a letter to Trump when Haspel was appointed deputy director asking that information about her previous roles at the CIA be declassified.
"I think it's really a cover-up that it has not been declassified," said Wyden, who sits on the Intelligence Committee, which will oversee her nomination.
The nominations, the second for each position in Trump's tenure, has also given the slow-moving Senate, which has both a backlog of nominees and legislation, even more to do.
"With everything else we have to do around here, having the prospect of two additional fights, perhaps, is going to be a challenge," Sen. John Cornyn of Texas, the chamber's second-ranking Republican, said.
Senate Majority Leader Mitch McConnell said, "I hope that will not apply to these two top jobs that are important to get filled quickly."
But as the midterm elections approach and with Trump perhaps more divisive now than when he was inaugurated, Democrats are likely to make the confirmations painful.
"I gave the benefit of the doubt at the beginning of the administration," Sen. Brian Schatz of Hawaii said. "The bar is higher than it would be in the first few months of the administration."