WASHINGTON — President Donald Trump's pick to be the nation's top chemical regulator is expected to face tough questions from Senate Democrats for spending decades working on behalf of corporations trying to stave off tougher chemical regulations.
Michael Dourson, who's been nominated by the White House to lead the Environmental Protection Agency's chemical safety program, was slated to appear at a Senate confirmation hearing on Wednesday, but it was postponed on Tuesday. A new hearing date has not been announced.
Senate Democrats have already expressed serious concerns about Dourson's long career of conducting industry-funded research, which major manufacturers and lobbying groups have used to downplay the effects of potentially toxic substances.
"Dourson's work presents a disturbing track record of consistently claiming that these chemicals are much safer than independent scientists have determined," said Sen. Jeff Merkley, D-Ore., who's on the Senate committee that's considering Dourson's nomination.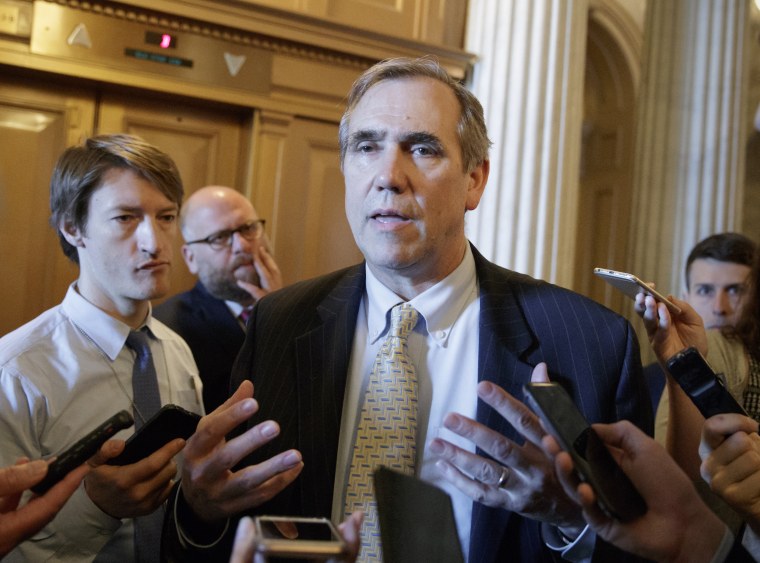 The nomination comes at a pivotal moment for chemical oversight: Last year, Congress passed a major overhaul of the Toxic Substances Control Act for the first time in 40 years. The new law is intended to fix serious shortcomings in the federal government's ability to regulate hazardous substances in everything from drinking water to household cleaning products. But the EPA is still in the earliest stages of implementing the new law, and, if confirmed, Dourson would be leading that effort.
"It is imperative that we make sure EPA is up to the task of implementing those critical reforms in a credible and objective way, and giving all Americans the protection and peace of mind they deserve," said Sen Tom Carper, D-Del., the highest-ranking Democrat on the Senate committee for Environment and Public Works.
"Based on his record, I'm not convinced Dr. Dourson is the right person for this important job," he added.
At the heart of the controversy is Dourson's work for Toxicology Excellence for Risk Assessment (TERA), a non-profit he founded in 1995 to provide chemical risk assessments and other research on behalf of clients. Industry groups and private corporations sponsored one-third of the group's work in 2015. TERA has now folded into the University of Cincinnati, where Dourson currently works as a toxicologist.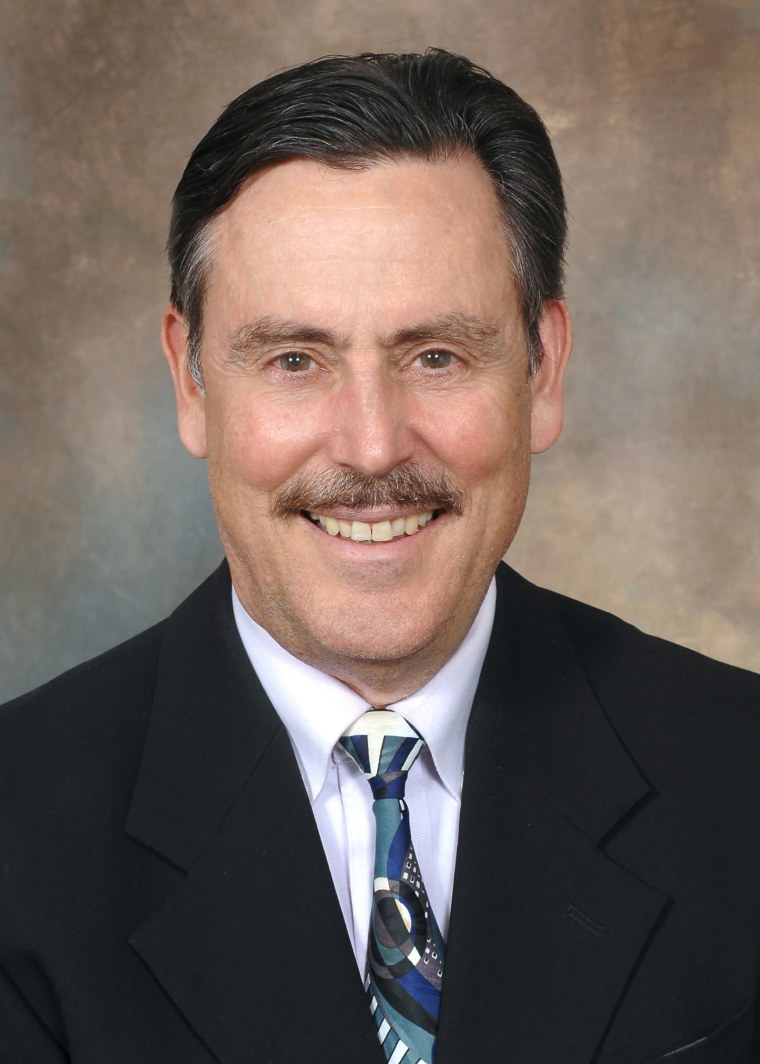 Asked about the criticism of Dourson's record, the Trump administration said that he was "receiving high accolades from experts across the country," according to Liz Bowman, an EPA spokesperson. She cited his leadership positions at the American Board of Toxicology, scientific journals, and the EPA, where Dourson worked from 1980 to 1994. Dourson did not respond to a request for comment.
But critics argue that Dourson has consistently recommended standards for chemical exposure that are far weaker than what federal agencies have recommended, and that are highly favorable to the corporate interests that have funded his research. Dourson was paid by PPG, a major paint manufacturer, to examine the health efforts of 1,4-Dioxane, an industrial solvent that the EPA describes as "a likely human carcinogen."
Dourson concluded that the safe level for exposure was 1,000 times higher than the EPA's recommendation, advocates from the Environmental Working Group pointed out in a recent report. 1,4-Dioxane is among the first 10 chemicals that the EPA have made a priority for risk assessments, as required under the 2016 chemical safety law.
Dourson has also published industry-funded research on two other chemicals that are on the fast track for the EPA review: Trichloroethylene, an industrial solvent linked to kidney and liver cancer; and 1-Bromopropane, a dry cleaning chemical that has been linked to reproductive and neurological problems.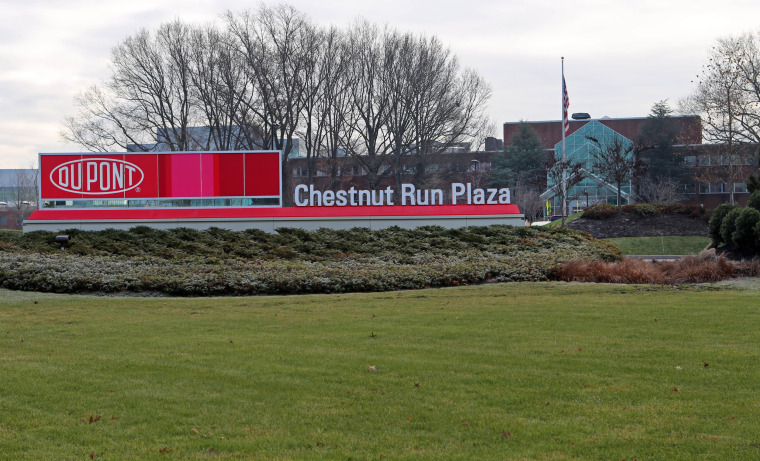 In addition to his research, Dourson has also served as an expert witness for companies being sued for toxic exposure and contamination. He was hired, for example, as a consultant for DuPont when the company was facing extensive litigation around PFOA, a chemical used to make Teflon that's been linked to cancer. Residents of West Virginia, where DuPont had made Teflon for decades, sued the company, which settled in early 2017.
"How does he put aside a 20-year career of being paid by the industry to do science in a way that favors their desired outcomes?" asked Richard Denison of the Environmental Defense Fund. "He creates an aura of legitimacy around a process that's fundamentally conflicted."
At his confirmation hearing, Senate Democrats are likely to push Dourson to explain if and when he would recuse himself from policymaking decisions at the EPA because of his work on behalf of industry.
Sen. John Barrasso, R-Wyo., the chairman of the Senate committee on Environment and Public Works, defended Dourson as "an experienced toxicologist who deserves full and fair committee consideration, followed by a Senate vote."
Barrasso also criticized Democrats for holding up consideration of other EPA nominees, stressing the importance of filling the agency's top positions. "Democrats would rather play politics with nominations, than see polluters held accountable," he said.
CORRECTION (Sept. 19, 2017, 6:33 p.m. ET): An earlier version of this article misidentified the employer of Richard Denison. He works for the Environmental Defense Fund, not the Environmental Working Group.