Sex, lies, tears, fears — and lots of profanity.
All of that and more is in Michael Wolff's new book, "Fire and Fury: Inside the Trump White House," to be published Tuesday by Henry Holt. It features riveting behind-the-scenes anecdotes from Trump's White House, including juicy details on how the most powerful men and women in Washington worked together to make Trump president — and turned on one another after he took the oath of office.
NBC News has not confirmed much of the book. Wolff has been accused in the past of suspect reporting, most notably in his 1998 book "Burn Rate." In its review, the defunct media journal Brill's Content cited 13 people depicted in the book as saying that Wolff invented or changed quotations and that they couldn't recall his taking any notes or recording their interviews.
Here are a few of the many revelations from the 310-page "Fire and Fury."
1. TRUMP WAS CRANKY: Trump, angered by the quality of his accommodations the night before the inauguration at Blair House, was so unhappy he bickered the next morning with his wife, Melania.
"Too hot, bad water pressure, bad bed," Wolff wrote. "Throughout the morning, he was visibly fighting with his wife, who seemed on the verge of tears and would return to New York the next day; almost every word he addressed to her was sharp and peremptory."
2. SEPARATE BEDROOMS: The Trumps are sleeping in separate quarters in the White House, the book says. According to Wolff, that hasn't happened since the Kennedys.
3. THE HAIR: Long the subject of curiosity and ridicule, Trump's coif gets a fresh look in the book, with daughter Ivanka describing the First Hair.
"An absolutely clean pate — a contained island after scalp reduction surgery — surrounded by a furry circle of hair around the sides and front, from which all ends are drawn up to meet in the center and then swept back and secured by a stiffening spray," Wolff writes of Ivanka's explanation of her dad's do, noting the color is from Just for Men. "The longer it was left on, the darker it got. Impatience resulted in Trump's orange-blond hair color."
4. HOPE HICKS & COREY LEWANDOWSKI: The two aides were in a relationship during the campaign, according to the book.
Lewandowski, who managed Trump's presidential campaign from its start to April 2016, and Hicks, a campaign spokeswoman who is now Trump's White House communications director, had an on-again, off-again romantic relationship, Wolff wrote. After Lewandowski was fired, she worried about her ex's treatment by the press, prompting Trump to console her.
"You've already done enough for him," Trump told her. "You're the best piece of tail he'll ever have."
5. FEARS AND TEARS: Everyone in the Trump family, including Donald Trump himself, was shocked that he won on Election Night.
Wolff wrote that Melania was terrified Trump could win. Trump offered his wife a solemn guarantee: There was simply no way he would prevail, according to the book. But on Election Night, after it became clear Trump would be the victor, Melania was in tears — but not tears of joy, Wolff wrote.
6. WHO GIVES HIM ADVICE: When Trump was confronted by Joe Scarborough of MSNBC'S "Morning Joe" about whom he consults with, the new president was frank.
"You won't like the answer, but the answer is me," Trump responded, according to the book. "I talk to myself."
7. KEEP OUT: Trump was so scared of being poisoned, he had a lock installed on his bedroom inside the White House, causing friction with the Secret Service.
The Secret Service didn't like the lock because agents insisted they must have access to the room, according to "Fire and Fury." According to the book: "Then he imposed a set of new rules: nobody touch anything, especially not his toothbrush. (He had a longtime fear of being poisoned, one reason why he liked to eat at McDonald's — nobody knew he was coming and the food was safely remade.)"
8. FLYNN WAS WARNED: Former National Security Adviser Michael Flynn, a target of the Russia probe who last month pleaded guilty to making false statements to the FBI, was warned about accepting money from Russia for a December 2015 speech in Moscow.
According to Wolff, Flynn was informed that it had not been a good idea to take a $45,000 speaking fee from the Russians. Flynn responded that "it would only be a problem if we won," Wolff wrote.
9. THE OBAMAS WERE "VERY ARROGANT": Trump didn't like how Barack and Michelle Obama acted during the pre-inauguration meeting between the outgoing and incoming first couples.
Trump believed that the Obamas acted "disdainfully — 'very arrogant' — toward him and Melania," according to the book.
10. RUDY FOR SCOTUS: Trump has repeatedly pointed to his appointment of Neil Gorsuch to the Supreme Court as one of the signature achievements of his first year in office. But, according to Wolff, Trump actually wanted a loyalist on the bench and was considering Rudolph Giuliani.
Before choosing Gorsuch, Trump "kept returning" to Giuliani because the former New York City mayor and Trump campaign surrogate had backed him up after the "Access Hollywood" tape fiasco.
11. "TAKE A SHOWER, STEVE": Trump was never shy about insulting Bannon, his chief White House strategist.
"Guy looks homeless. Take a shower, Steve. You've worn those pants for six days," Trump said at one point, according to Wolff.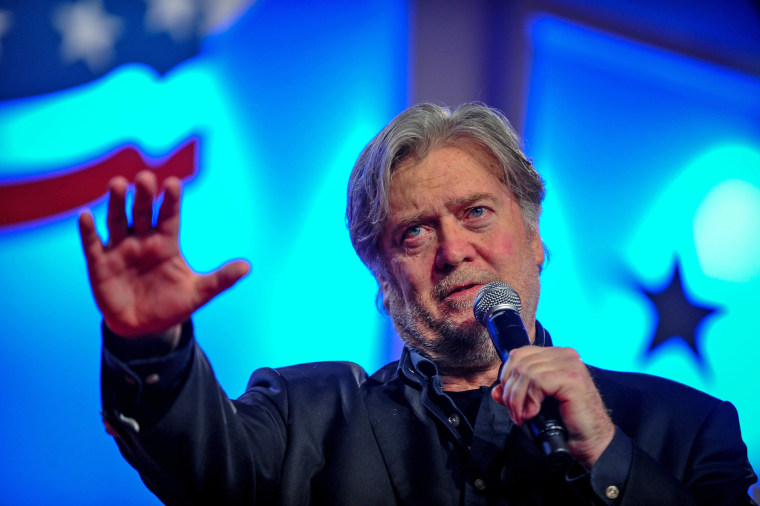 12. JARED AND IVANKA WANTED COMEY OUT: Jared Kushner and Ivanka Trump were convinced that the FBI Director might go after the Kushner family's real estate dealings and encouraged the president to fire him.
The book says that Comey became the focus of Trump family discussions and they feared he would rise by damaging them.
13. TRUMP THOUGHT FIRING COMEY WAS HEROIC: Trump was initially pleased with his decision in May to fire Comey — even though it quickly led to the appointment of Robert Mueller as special counsel in the federal Russia probe.
The president thought that ousting Comey would show he could stand up to the FBI, Wolff wrote.
14. TRUMP WANTED TO ATTEND THE WHITE HOUSE CORRESPONDENTS DINNER: Trump skipped the annual celebration amid a very public feud with the media. But Wolff writes that Trump actually wanted to participate and sought from aides the latest news from the celebration as it was occurring, asking for updates on the jokes.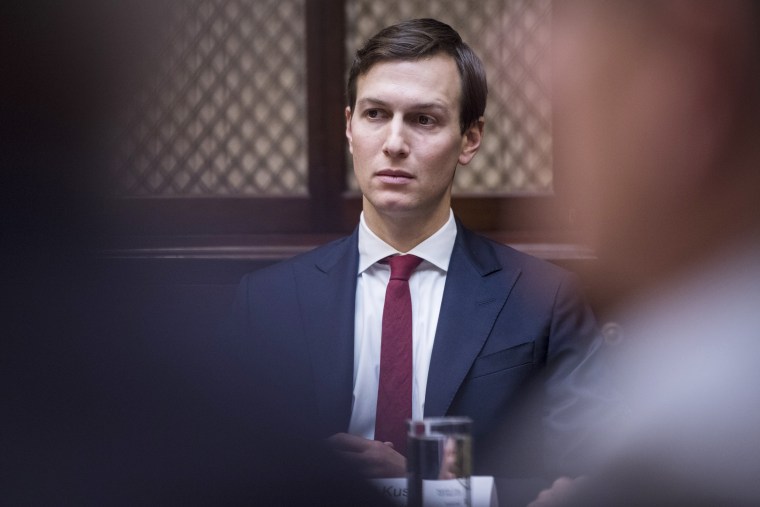 15. EVERYONE HATES EVERYONE, BASICALLY: Wolff paints a clear picture that alliances inside the White House are scarce and venom is omnipresent. Chief of Staff John Kelly doesn't like Trump's family, he writes; Gary Cohn has contempt for Kushner, and Trump himself even has wondered at times when Kushner and Ivanka might quit.
"Kelly's long-suffering antipathy toward the president was rivaled only by his scorn for the president's family," Wolff wrote.
Contributing to this report were Shirley Zilberstein, Beth Fouhy, Dartunorro Clark, Jack Bohrer, Stefanie Cargill, David Ingram, David Murphy, Christopher Nelson, Nikki Egan and Alex Preston.