Prominent advice columnist E. Jean Carroll has alleged that Donald Trump sexually assaulted her more than 20 years ago during an encounter in a Bergdorf Goodman dressing room.
Carroll made the allegation in an article published Friday on New York magazine's website. The article is an excerpt from her upcoming book, titled, "What Do We Need Men For? A Modest Proposal"
Carroll, now 75, alleged that a chance meeting with Trump inside the luxury department store Bergdorf Goodman, in "the fall of 1995 or the spring of 1996," ended in a "colossal struggle" during which she says the mogul forced himself on her.
Carroll wrote that she ran into Trump — then married to Marla Maples at the time — who she says tells her was buying a gift for "a girl." She wrote that Trump enlisted her help in picking out the present and that he suggested lingerie. When they picked out an item, she writes, he suggested she try it on for him.
Once in the dressing room, Carroll says Trump assaulted her.
"The next moment, still wearing correct business attire, shirt, tie, suit jacket, overcoat, he opens the overcoat, unzips his pants, and, forcing his fingers around my private area, thrusts his penis halfway — or completely, I'm not certain — inside me," Carroll wrote. "It turns into a colossal struggle."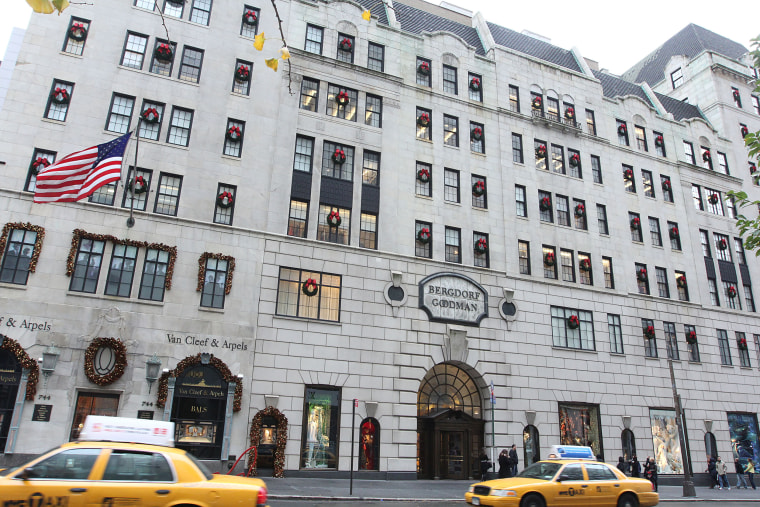 She told NBC Nightly News on Friday that before fleeing, she fought off Trump.
"The minute he closed the door — boom — he threw me against the wall and tried to kiss me," she said.
"I fought," she said. "It was shocking. It was against my will."
In the book, Carroll wrote, "The whole episode lasts no more than three minutes. I do not believe he ejaculates."
Carroll said she did not report the incident to the police, but that she told two friends about it. New York magazine said it had confirmed Carroll's account with the two friends she confided in; they were not identified. NBC News has not yet been able to speak to the friends.
Carroll told Nightly News, "It just became time for me to tell my story."
"I hope it helps empower other women to come forward with their story," she said. "Because it is not easy."
In an interview Friday night on The Last Word with Lawrence O'Donnell, Carroll said that she had no plans to pursue criminal action.
"I'm a mature woman, I can handle it … my life has gone on. I'm a happy woman," she said. "But for the women down there (on the border), and for the women … actually around the world, you know in every culture this is going on, no matter how high in society or low in society, it just seems disrespectful" to pursue criminal charges, the writer said.
Trump is "a powerful man, he takes what he wants, that's the thing," Carroll said.
There have been numerous women who have made allegations against Trump, according to an NBC News list from 2016.
In a statement to NBC News, Trump denied have ever met Carroll and said she was simply "trying to sell a new book."
"I've never met this person in my life," Trump said. "Shame on those who make up false stories of assault to try to get publicity for themselves, or sell a book, or carry out a political agenda."
He also called on "anyone" with "information that the Democratic Party is working with Ms. Carroll or New York Magazine" to come forward.
"The world should know what's really going on. It is a disgrace and people should pay dearly for such false accusations," he said.