WASHINGTON — Former CIA Director James Woolsey has been interviewed by FBI agents working for Special Counsel Robert Mueller about allegations that Mike Flynn discussed the potentially illegal removal of a Turkish cleric from the U.S., Woolsey's spokesman told NBC News.
"Ambassador Woolsey and his wife have been in communication with the FBI regarding the Sept. 19, 2016 meeting Ambassador Woolsey was invited to attend by one of Gen. Flynn's business partners," Woolsey spokesman Jonathan Franks said in a statement. "Ambassador Woolsey and his wife have responded to every request, whether from the FBI, or, more recently, the Office of the Special Counsel."
Franks clarified that the FBI has been "in communication" with Woolsey both before and after the matter was taken over by Mueller's office.
Mueller's interest in Woolsey's allegations was first reported by MSNBC's Rachel Maddow. Woolsey was CIA director under President Bill Clinton, but was a volunteer adviser to Donald Trump's campaign.
Related: 'I Had Nothing to Do With General Flynn'
In March, Woolsey confirmed to MSNBC the contents of a Wall Street Journal story which reported Woolsey's account of a meeting he says made him so uncomfortable he felt compelled to report what happened to Vice President Joseph Biden. Flynn. the former national security adviser, was paid more than $500,000 in 2016 for lobbying that benefited the Turkish government.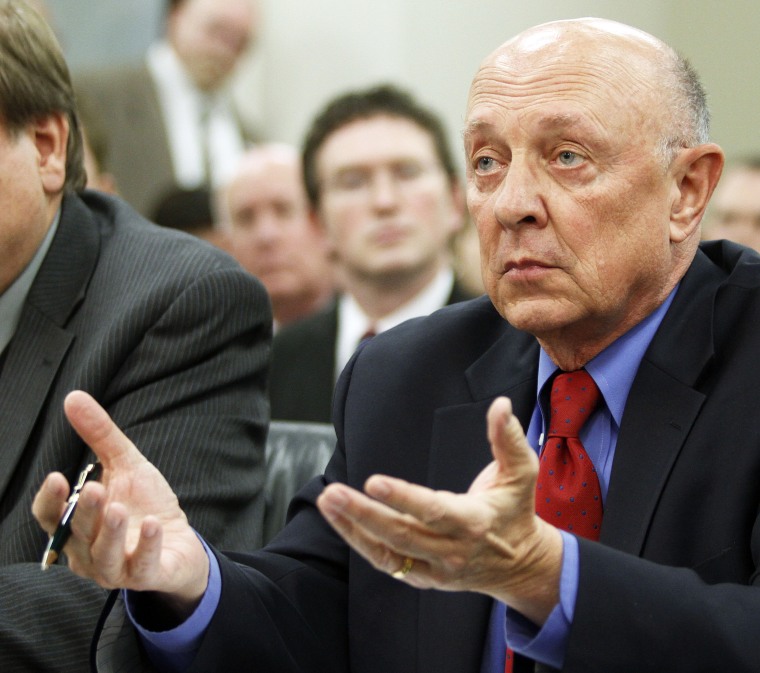 Woolsey told The Journal he arrived at the meeting in New York on Sept. 19 in the middle of the discussion, and believed the actions being discussed were possibly illegal.
The topic was a Turkish cleric living in the U.S., blamed by the Turkish government for fomenting a 2016 coup attempt.
Flynn's spokesman at the time disputed the account, saying "at no time did Gen. Flynn discuss any illegal actions, nonjudicial physical removal or any other such activities."
Flynn's lawyer, Robert Kelner, did not respond to a request for comment Friday night by NBC News.
Turkish government officials — including the son-in-law of Turkish President Recep Tayyip Erdogan and the country's foreign minister — were discussing with Flynn how to get the cleric, Fethullah Gülen, back to Turkey, the Journal reported.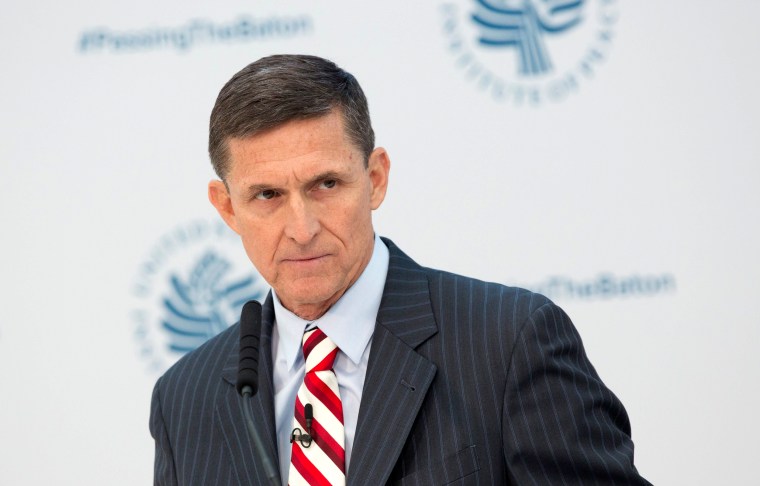 Woolsey told the Journal that the idea was "a covert step in the dead of night to whisk this guy away."
A source familiar with the matter told NBC News that Woolsey's allegations came under investigation by the FBI, and that Mueller's team inherited that aspect of the wide-ranging probe into Flynn's activities.
Flynn is also under scrutiny for meetings he had with the Russian ambassador, and what he later said about them.
Woolsey told the Journal he didn't say anything during the discussion, but later cautioned some attendees that trying to remove Gülen was a bad idea — and one that might violate U.S. law.
Woolsey said he informed the U.S. government by notifying Vice President Joe Biden through a mutual friend, the Journal reported.
Reuters, citing three people familiar with the matter, reported Thursday that Woolsey and his wife, Nancye Miller, pitched a $10 million contract to two Turkish businessmen to help discredit Gülen while Woolsey was an adviser to Donald Trump's election campaign.
In an email memo seen by Reuters, Woolsey and Miller sketched a plan to "draw attention to the cleric's possible role in the coup attempt" and encourage an official investigation into his activities.
In the statement, Woolsey's spokesman suggested the Reuters story was planted in an effort to discredit the former CIA director as a witness.
"It is unfortunate, yet predictable, that in an effort to defend themselves, certain individuals have attempted to impugn the Woolseys' integrity in the media," the statement said.
A source close to Woolsey said he could not authenticate the email, and said that Woolsey did not do the work described in it.