President Donald Trump and his allies concealed an affair with a former Playboy model through secret meetings, payoffs and legal arrangements, according to a report published Friday in The New Yorker.
Karen McDougal, a former Playboy Playmate of the Year, documented her alleged nine-month affair with Trump in an eight-page handwritten note shared with The New Yorker.
McDougal, 46, claims Trump once offered to pay her after they had sex in a private bungalow at the Beverly Hills Hotel, where many of their purported liaisons took place. She alleges Trump tried to avoid creating a record that might expose their relationship by having her pay for her own flights and then reimbursing her.
A White House spokesperson said Trump denied having an affair with McDougal: "This is an old story that is just more fake news. The President says he never had a relationship with McDougal."
McDougal confirmed to The New Yorker a Wall Street Journal report that said American Media Inc., the publisher of the National Enquirer, agreed to pay her $150,000 for her story but then did not publish it.
David Pecker, the CEO and chairman of AMI, is a Trump supporter who has reportedly described the president as a "personal friend." Six former AMI employees told The New Yorker that Pecker often purchases a story in order to bury it — a tabloid industry practice called "catch and kill."
In a statement provided to NBC News, AMI appeared to dismiss the report: "The New Yorker and Ronan Farrow's suggestion that AMI engages in any practice that would allow it to hold influence over the President of the United States is laughable."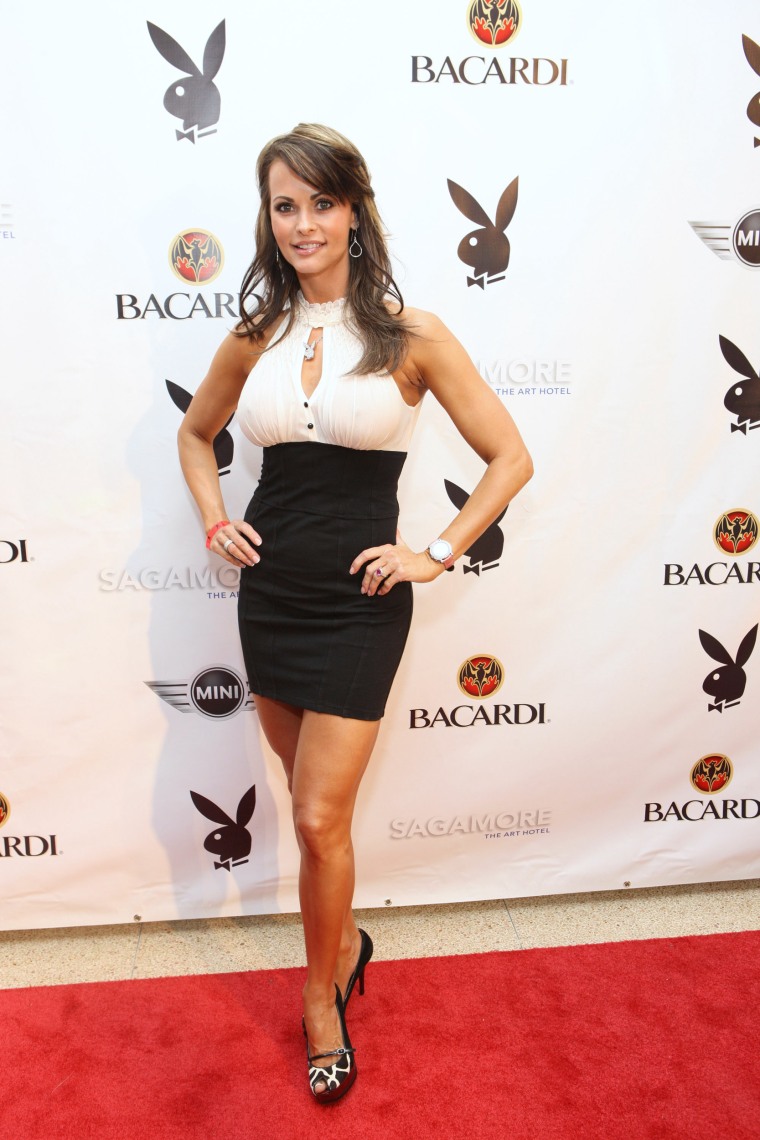 The revelations in The New Yorker come just days after a personal lawyer for Trump, Michael Cohen, confirmed he paid $130,000 to pornographic film actress Stormy Daniels, who has claimed she had an affair with Trump.
Cohen has strongly denied that Trump had an affair with Daniels, whose real name is Stephanie Clifford. Daniels' manager, Gina Rodriguez, said her client now feels free to "tell her story" because she believes Cohen invalidated a non-disclosure agreement.
McDougal, who was Playboy Playmate of the Year in 1998, met Trump at a party at the Playboy Mansion in June 2006; they purportedly started sleeping together soon after. At the time, Trump had been married to Melania Trump for less than two years.
McDougal describes her relationship with Trump as consensual. The president has been accused by 16 other women of sexual misconduct — allegations that he vehemently denies.
She told The New Yorker she ended the relationship in April 2007. That decision was reinforced after Trump insulted McDougal's mother and made a racially derogatory comment about one of her friends, several of McDougal's friends told the magazine.