President Donald Trump's "Salute to America" on Independence Day owes a tip of the hat to other military parades around the world — including some of the United States' longtime adversaries.
Trump has voiced his desire to show off with the American military ever since he attended a Bastille Day celebration with troops and tanks as a guest of French President Emmanuel Macron in 2017. "It was one of the greatest parades I've ever seen. It was two hours on the button and it was military might and I think a tremendous thing for France, and for the spirit of France," Trump said months later. "We may do something like that on July Fourth in Washington."
Now it's happening. "The Pentagon & our great Military Leaders are thrilled to be doing this & showing to the American people, among other things, the strongest and most advanced Military anywhere in the World. Incredible Flyovers & biggest ever Fireworks!" Trump tweeted.
Here's a look at some other military parades around the world:
RUSSIA: PUTIN'S PARTY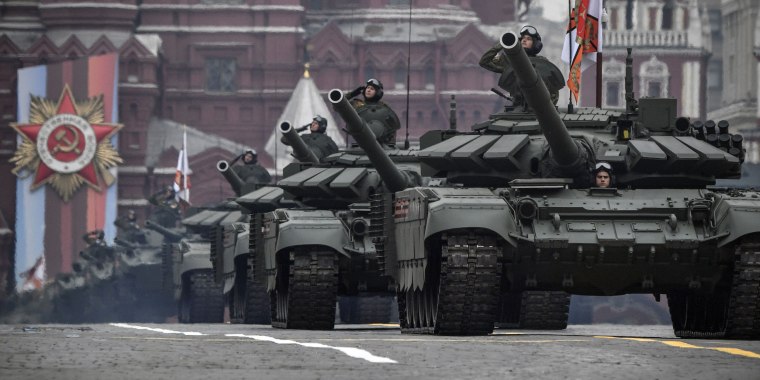 Huge military parades were a regular feature of the old Soviet Union, and Russian President Vladimir Putin has made those parades great again. The country celebrates Victory Day — the anniversary of the defeat of Nazi Germany in World War II — annually in Moscow's Red Square with thousands of troops, scores of tanks, jets and ballistic missile systems. Putin typically invites other heads of state to join him for the spectacle. Recent attendees include Chinese President Xi Jinping and Israeli Prime Minister Benjamin Netanyahu.
CHINA: 100 PLANES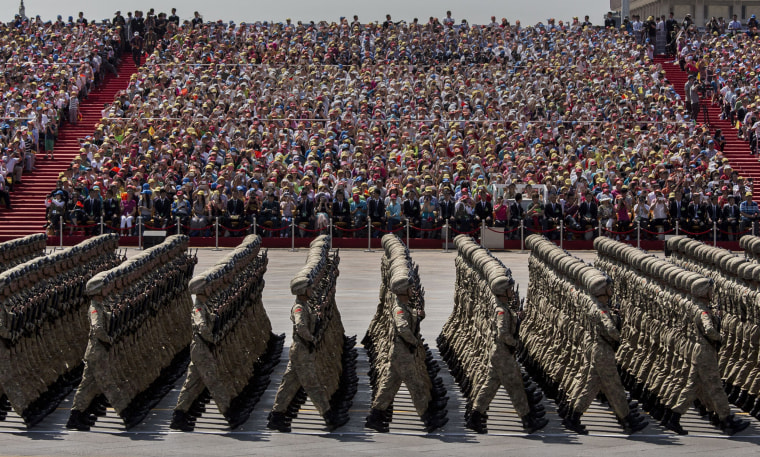 President Xi has held several military parades, including one in Beijing in 2015 to celebrate the 70th anniversary of victory over Japan in World War II. That ceremony included a 70-gun salute, which used cannons. In addition to presiding over the ceremony, Xi has participated in it, standing through the sunroof of a car with microphones to inspect and address the 12,000 soldiers taking part in the festivities. A 2017 parade to mark the 90th anniversary of its army included more than 100 planes and almost 600 different types of weapons.
NORTH KOREA: JET FIREWORKS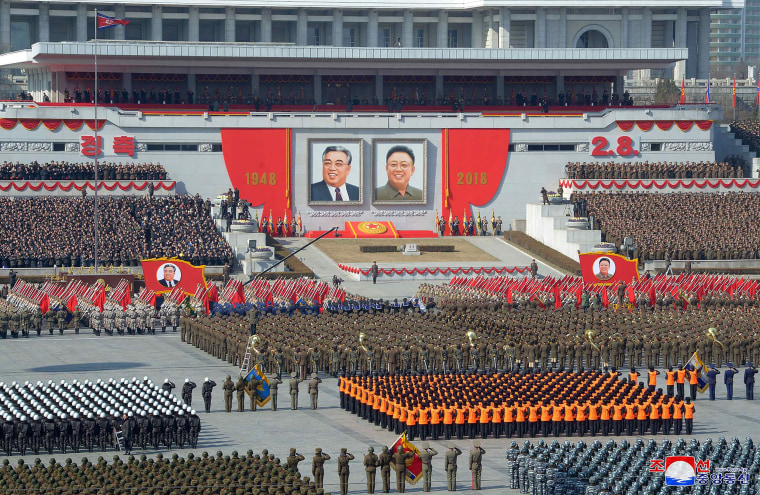 The dictator whom Trump used to deride as "Little Rocket Man" likes big military parades — with rockets. Kim Jong Un holds one in the capital of Pyongyang annually with tens of thousands of troops, and large contingents of armored vehicles and missiles. The 2018 version of the parade even featured military jets shooting out fireworks in the shape of a "70" to mark the country's 70th anniversary. It also had two enormous statues of Kim's father and grandfather, the country's previous rulers.
IRAN: A NATIONAL HOLIDAY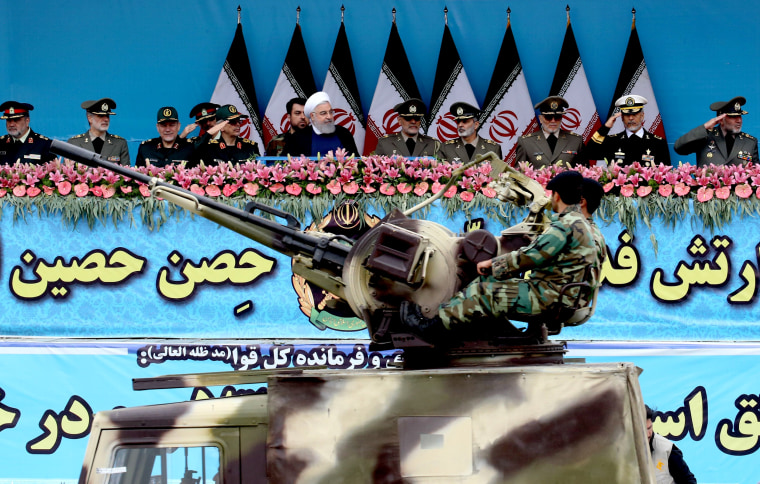 The regime shows off its military might annually on National Army Day, with a parade in Tehran featuring thousands of troops, tanks, armored transport vehicles, missile systems, and its homemade fighter jets. The event is a national holiday.
SAUDI ARABIA: EXPLOSIONS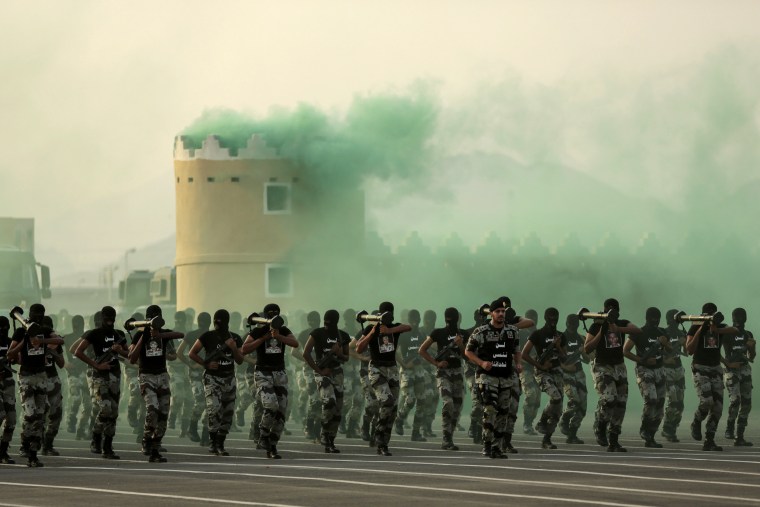 Yes, it features tanks, missiles, jets and troops. But the Saudi military parade also includes combat performance art, complete with mock anti-terrorism operations and spectacular explosions. It's held in Mecca right before the annual Hajj pilgrimage.