Ivanka Trump had one of the best seats inside the Supreme Court Wednesday morning.
Trump and her daughter, Arabella Kushner, stopped by the Court to listen in on oral arguments as a guest of Justice Anthony Kennedy, according to a court spokesperson. Trump and Kennedy reportedly met during her father's inauguration last month.
Though it is very common for Supreme Court justices to invite guests for arguments, it is rare to see presidential children in the audience. Trump sat in the "VIP section" reserved for such guests and listened to the case "Kindered Nursing Centers L.P. v Clark."
At one point, her daughter was seen peering over the rows of seats in front of her.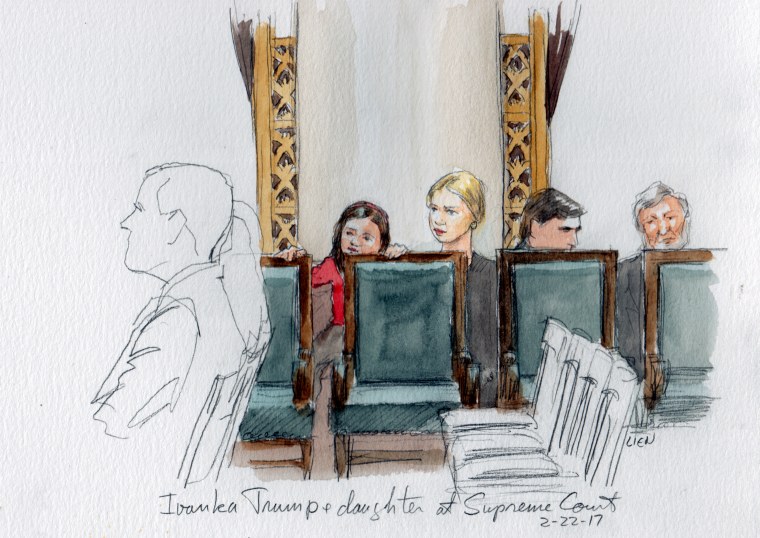 Even though she does not have an official title in her father's White House, Ivanka has been active in the administration. Besides attending events throughout Washington, D.C., Trump has been seen attending White House meetings with diplomatic figureheads alongside President Donald Trump.
Trump tweeted that she was happy to give Arabella a first hand look at the judicial system in action.
Ivanka and her daughter emerged from the Supreme Court shortly before noon, posing quickly for cameras before leaving the premises.